Gallagher Student Center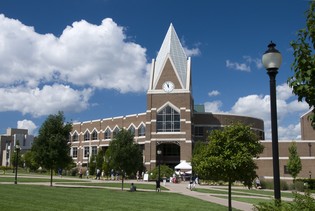 With its clock tower marking the visual focus and entrance, Gallagher Student Center sits between the residential and academic malls of the campus. The architectural style fuses Collegiate Gothic with the more contemporary 1950s and 1960s grace of neighboring buildings.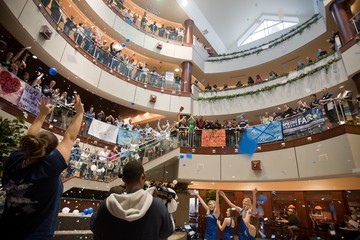 The Center often referred to as the "campus living room," is organized into three overlapping components. The office component serves administrative staff, student organizations, and the bookstore. The social component includes lounges, retail, entertainment, and foodservice. The performing-arts component contains a scene shop, rehearsal space, and a 350-seat theater. All are organized around a four-story atrium.
Visit Gallagher Student Center's home page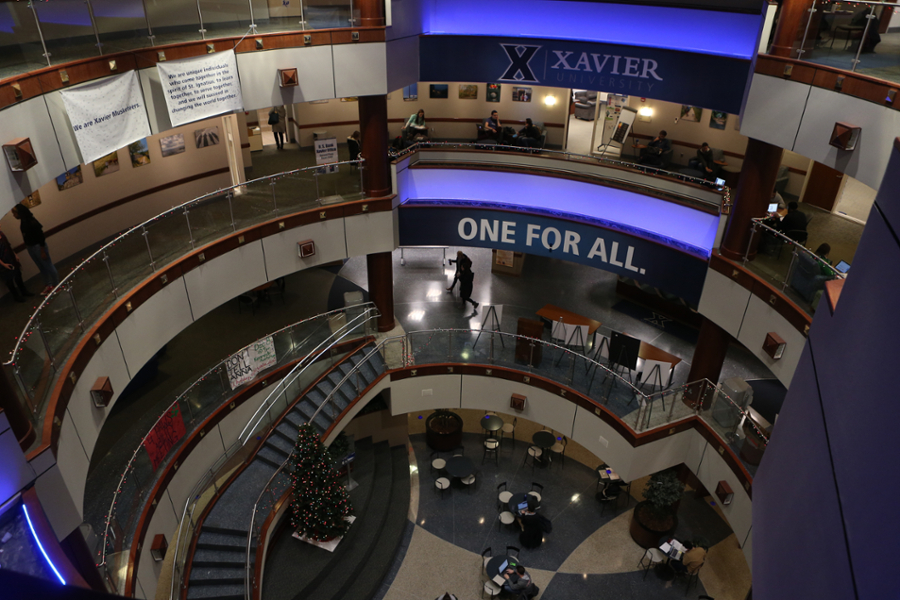 Quick Facts
Opened: April 2002
Named After: Charles P. Gallagher ('60), a Denver business leader and trustee from 1994-2012
Square Footage: 79,940
Home to: