The James E. Hoff, S.J. Dining Commons
The James E. Hoff, S.J. Dining Commons, known as "The Hoff," is the main campus dining hall located in Justice Hall. It is open to all students, faculty and staff for breakfast, lunch and dinner seven days a week during the academic year.
We are taking every precaution to ensure the safety of our students, staff and visitors while they dine on campus. Xavier's COVID-19 safety measures include practicing social distancing, wearing masks and disinfecting high contact areas regularly.
Dining Virtual Tour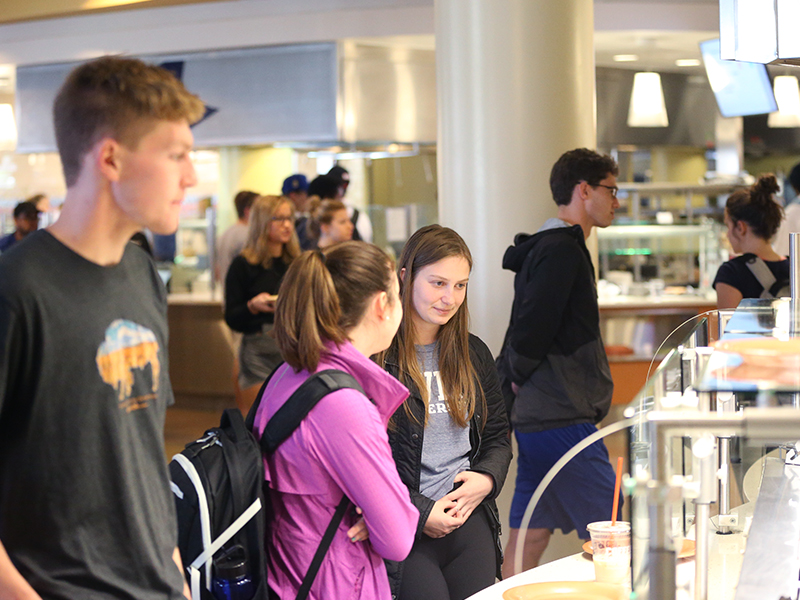 Meal Plans
The University offers a variety of meal plans that are sure to meet the appetite of any student. Our on-campus residents living in dorms are offered dining plans with unlimited access to Hoff Dining Commons. All other students can choose from one of our six dining plans, varying in size with the ability to upgrade a plan at any point in the semester.
Meal Plan Options
Daily Menu
Students can enjoy multiple entrée options at each meal when dining in The Hoff Dining Commons. Every morning students can get made to order cage free eggs in any style, or even a custom omelet. Hoff offers a fresh salad bar and made from scratch pizza daily, along with made to order sandwiches and pastas. Father B's Bakery is home to fresh baked cookies, cakes, pastries, and any other dessert one could desire.
View Daily Menu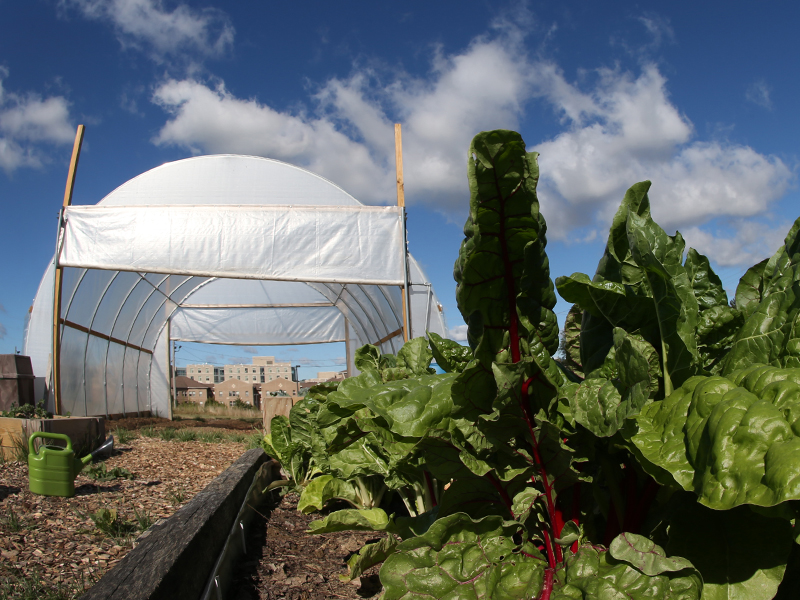 Sustainability
Our chefs use only responsibly sourced ingredients, and choose local whenever possible. In an impressive effort to prevent landfill waste, students are able to participate in our Green To-Go program. Reusable to-go containers made of dishwasher safe recyclable plastic, used for take-out meals, which spare over 400 single use containers from entering landfills each day.
Additional Dining Options
In addition to the main dining hall, student enjoy seven additional dining options on campus.
Fujisan
Fresh sushi, poke bowls and bubble tea. Located in the Gallagher Student Center (GSC).
Burger 513
Serving American diner classics including burgers, chicken tenders, milkshakes and fries. Located in the Gallagher Student Center (GSC).
Currito Burrito
Fast, casual burritos, smoothies and salads. Located in Justice Hall.
Pizza ATM
Fresh, hot pizza in three minutes. Located in Justice Hall.
Starbucks
Coffee, pastries and breakfast sandwiches. Located inside the All For One Shop at University Station.
Victory Perk
Coffee and pastries. Located in the Gallagher Student Center (GSC) and Smith Hall.