Mother Teresa of Calcutta Sculpture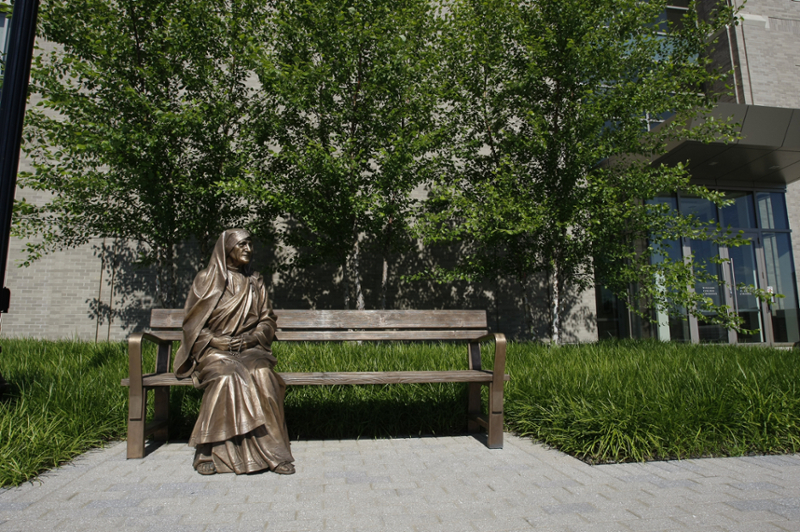 Mother Teresa of Calcutta (1910-1997) founded the "Missionaries for Charity," an order of nuns who give "wholehearted and free service to the poorest of the poor" and received the 1997 Nobel Peace Prize for her charitable works.
The sculpture, gifted to Xavier by Bernard '49 and Jean Ann Downey, reflects her compassion and gentleness with others. She sits at one end of a campus bench giving those that choose to sit next to her the appearance of carrying on a casual conversation.
Quick Facts
Dedicated: 2010
Medium: Bronze casting in Italy
Height: 4'11''
Location: Outside east entrance of Smith
Additional Notes: