International Students
Welcome to the Xavier Family
Going to Xavier means being part of a community that celebrates all cultures and faiths. With just under 7,000 students and a 12:1 student to faculty ratio, you'll get the personal attention you need to succeed.
Cincinnati, Ohio
Campus is located in a beautiful Midwestern city known for its startup technology community, four distinct seasons and love of the arts. Businesses headquartered there include: Procter and Gamble, Fifth Third Bancorp, Macy's and General Electric (GE).
Explore Cincinnati
Xavier Stats
98%
success rate
20
religions represented on campus
47
countries represented
9
fortune 500 companies in cincinnati
DON'T BE AFRAID TO BE
WHO YOU ARE.
Who you are isn't judged by the language you speak. It's the action that does the job. Find yourself a group of people, a little community that would give you a sense of purpose and belonging. They are the best source of self-confidence.
Ploy Sithisakulrat, Class of '19, computer science major from Thailand
IT'S A REALLY GOOD CULTURE
AT XAVIER.
When I was a freshman, students said hi to me as they were passing by on campus. And the professors are amazing. They are easily available. They are kind and generous and helpful. They really want the best for their students.
Jun Bum Cho, Class of '19, economics major from South Korea
MY OPPORTUNITIES
ARE ENDLESS.
I decided to come to Xavier based on how easy the process was and how helpful and dedicated the staff were. Once I started here I knew that there was nowhere else I'd rather get an education. I have all the support and resources I need to be successful.
Benmun Damul, Class of '19, psychology major from Jos, Nigeria
I'VE MET THE WORLD
AT XAVIER.
You're bound to develop some great friendships. Academically, the classes are always challenging, but the professors are always willing to meet with me and help me understand the material.
Mio Kamioka, Class of '21, enviormental science major from Port Moresby, Papa New Guinea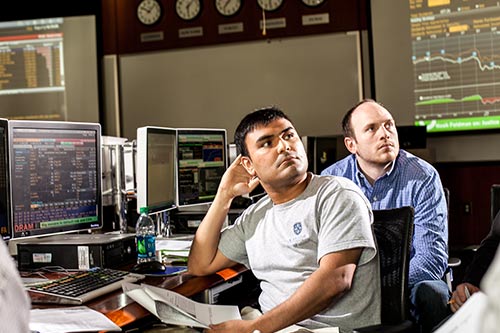 Business
Choose from 11 undergraduate majors including Accounting, Economics, and Marketing or graduate programs including Business Administration, Accountancy, and Customer Analytics.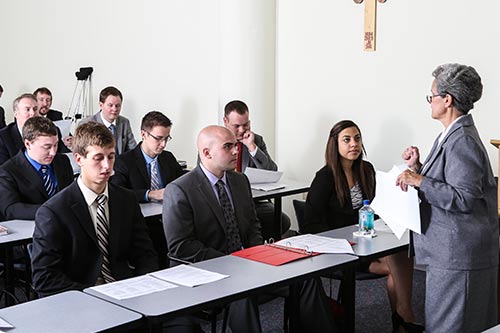 Health
Cincinnati's hospital system contributes to our Nursing, Occupational Therapy, Psychology and Hospital Administration majors. At the graduate level these professional connections are integrated into the curriculum.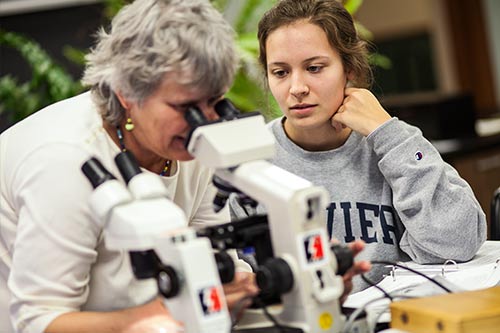 Science and Technology
Mathematics and physical science majors include Biology, Actuarial Science, Computer Science and Engineering Physics.
The top college majors and today's fastest growing industries.
Learn More
College of Arts and Sciences
College of Nursing
College of Professional Sciences
Williams College of Business