Bellarmine Chapel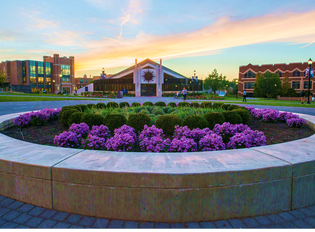 The chapel was remodeled in 1998, and an addition was designed and built in 2004. This addition provided more office space, a work room, and an expanded narthex which contains a permanent baptistry pool. Bellarmine Chapel, once located in the Schmidt Library founded in April of 1927 served as a parish church and college chapel.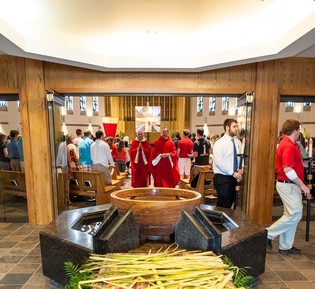 Only in the year of 1962, a new chapel was built. Its 122 foot roof span in the form of a hyperbolic paraboloid, is not supported by the walls beneath. Instead, a system of underground steel cables under a tension of 465,000 pounds provides the force necessary to support the two roof abutments. Mr. Albert V. Walters was the architect of the chapel.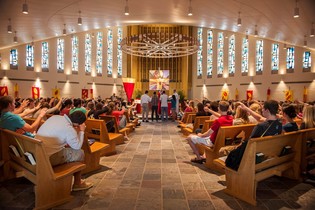 Quick Facts
Opened: 1962
Named After: St. Robert Bellarmine
Website : Bellarmine Chapel Home to:
Worship and Liturgy of the student body as well as the surrounding community.
Additional Notes:
The hyperbolic paraboloid roof was meant as a representation of the advanced style of construction design.
This chapel was a gift of the five Williams children in honor of their parents.