Middle Childhood Education (Grades 4-9)
---
Undergraduate
|
Bachelor of Science
Program Details
Xavier's undergraduate degree in middle childhood education prepares students to teach children in grades 4-9. Students in the program experience interdisciplinary learning and develop a deep understanding of middle school curriculum, pedagogy, philosophy and organization. Students gain valuable experience through over 200 hours of classroom observation and teaching in many settings including urban, rural, public, private and Catholic schools beginning in their freshman year.
Xavier University's education programs are designed to prepare students for licensure and/or certification in the state of Ohio. Xavier's School of Education is fully accredited by the Ohio Department of Education and the Council for the Accreditation of Educator Preparation.
Concentrations
Choose two: Social Studies, Mathematics, Science or Reading/Language Arts
Curriculum
The sample course sequence below illustrates class offerings for the Middle Childhood Education (Grades 4-9) major. Consult the official Xavier University course catalog for detailed registration and advising information.
Fall
CORE 100 First-Year Seminar............ 3cr.
ENGLISH 100/115 Composition/Rhetoric............ 3cr.
EDUCATION 110 Human Development and Learning............ 3cr.
Natural Science elective............ 3cr.
MATH 120............ 3cr.
Second Language I............ 3cr.
CORE 101 Goa: First-Year Co-Curriculum Program I............ 0cr.
Spring
EDUCATION 100 Intro to Education............ 3cr.
EDUCATION 260 Cultural Diversity in Education............ 3cr.
MATH 150............ 3cr.
THEOLOGY 111 Theological Foundations............ 3cr.
Second Language II............ 3cr.
Scientific Perspectives............ 3cr.
CORE 102 Goa: First-Year Co-Curriculum Program II............ 0cr.
Fall
EDMC 212 Nature and Needs of Adolescence............ 3cr.
MATH 211 Foundation of Arith. in MCED............ 3cr.
EDUCATION 251 Instructional Technology ............ 3cr.
EDCH 326 Children's Literature for MCED ............ 3cr.
PHILOSOPHY 100 Intro to Ethics ............ 3cr.
CHEM 102,103 ............ 3cr.
Spring
EDSP 200 Special Ed. Identification & Issues ............ 3cr.
MATH 212 Geometry & Measurement in MCED ............ 3cr.
CHEM 104,105 ............ 3cr.
EDRE 269 Phonics & Foundations of Literacy ............ 3cr.
PHILOSOPHY 200 Philosophical Perspective ............ 3cr.
Historical Perspectives ............ 3cr.
Fall
EDMC 340 Middle School Philosophy & School Org ............ 3cr.
Theological Perspectives ............ 3cr.
MATH 116 Elementary Statistics ............ 3cr.
EDRE 314 Reading Methods for Middle Grades ............ 3cr.
EDMC 345 Intro to EDMC Classroom Mgmt. ............ 3cr.
MATH 213 Algebra Concepts MCED ............ 3cr.
Spring
ENGLISH 205 Literature & Moral Imagination ............ 3cr.
MATH 214 Math Prob. Solving MCED ............ 3cr.
EDMC 325 Arts in Middle Childhood Education ............ 3cr.
EDMC 351 Middle School Methods I ............ 3cr.
EDMC 354 Middle School Methods II ............ 3cr.
BIOL 120, 127 ............ 3cr.
Fall
EDMC 455 Student Teaching Middle Childhood ............ 9cr.
EDMC 456 Seminar: Current Issues in EDMC ............ 1cr.
EDRE 471 Content Area Literacy ............ 3cr.
Spring
Creative Perspectives Elective ............ 3cr.
EDRE 478 Diagnosis/ Reading Disabilities ............ 3cr.
EDUCATION 351 Instructional Strategies for ELL ............ 3cr.
PHYS 116, 117 ............ 3cr.
Science Elective ............ 3cr.
ER/S Elective ............ 3cr.
Sample Courses
Xavier is known for providing an education that's both challenging and personal. Here are some courses that are part of the middle childhood education major at Xavier:
Human Development and Learning (EDFD 110) - An introductory course presenting theories on human growth, development, and learning.
Arts in Ed: Middle Childhood (EDMC 325) - Art, music, and drama integrated into the middle school curriculum.
Nature and Needs of Adolescents (EDMC 212) - Development of young adolescents in family and society. Health and safety. Risk behaviors.
Middle School Science Curriculum, Pedagogy, and Assessment (EDMC 353) - This course consists of theory and research that will provide a foundation for science teaching. There are hands on active teaching strategies; integration of science content; the nature of science; use of electronic educational technology; science and society issues; assessment for student outcomes; classroom management and safety for the science classroom.
Children's Lit for Middle Chil (EDCH 326) - Children's literature for the middle school licensure. Study of literary genre from picture books to non-fiction as it applies across the content curriculum of the middle school.
Student Clubs
Educators for Justice
Educators for Justice is the club for all education majors. It meets in the spirit of St. Ignatius and exists to form solidarity with each other and with the communities surrounding our campus and the school districts our majors are interfacing with. It includes the Xavier Leadership Initiative, which holds events and an annual retreat targeting future leaders in education. We meet once a month and also plans multiple service projects throughout the year. Dr. Knestrict and Dr. Bender-Slack are the faculty leaders of this dynamic club.
Take the Next Step
Loading...
---
Field Experiences for Education Majors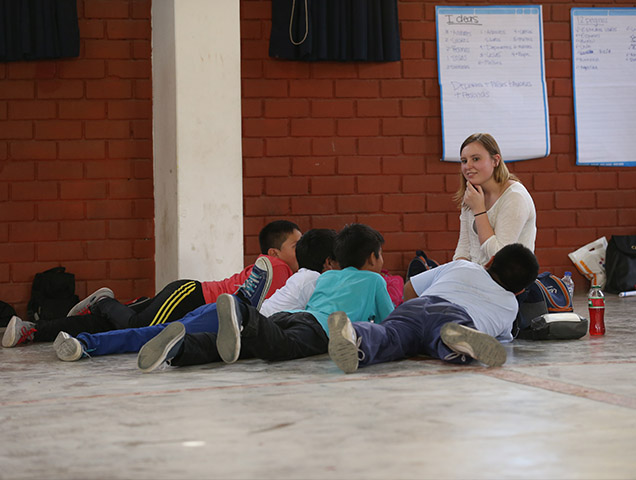 Middle childhood education majors earn over 200 hours of field experience in urban, suburban and rural schools in the Cincinnati region, beginning in their freshman year.
---
---
Cincinnati: No. 1 City for Recent College Grads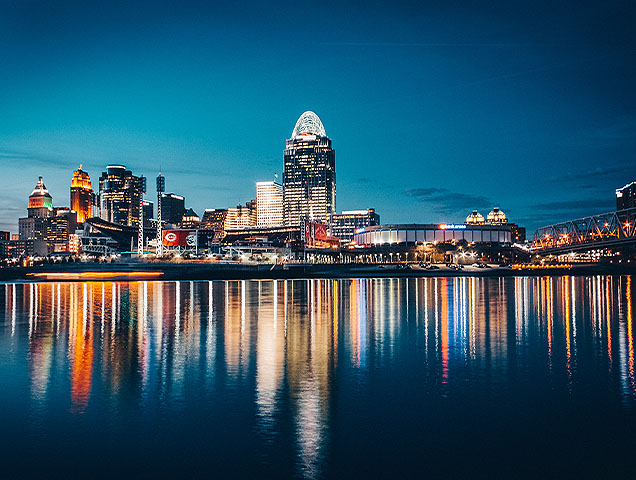 Cincinnati, Ohio is ranked the #1 Best City for College Graduates (smartasset.com) and the #15 Best Place to Start a Career (WalletHub). Xavier has long-term partnerships with over 50 regional school districts where students are placed for classroom observations and student teaching starting freshman year.
---
---
Xavier School of Education Graduate Programs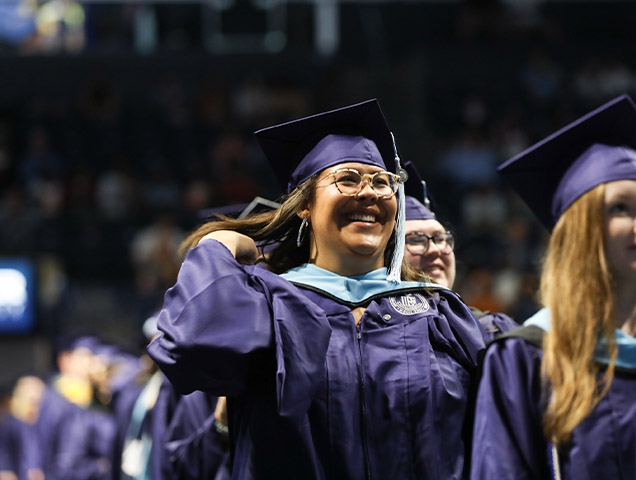 More than a quarter of Xavier education graduates stay for graduate degrees in education including the 30-credit hour program for the MEd in Secondary Education. Students may add coursework for licensure concentrations as part of the degree program.
---
Xavier undergrads help Norwood elementary students improve reading and writing with new tutoring program
Xavier University students are stepping outside their own classrooms and into nearby elementary schools as part of a new tutoring partnership focused on literacy.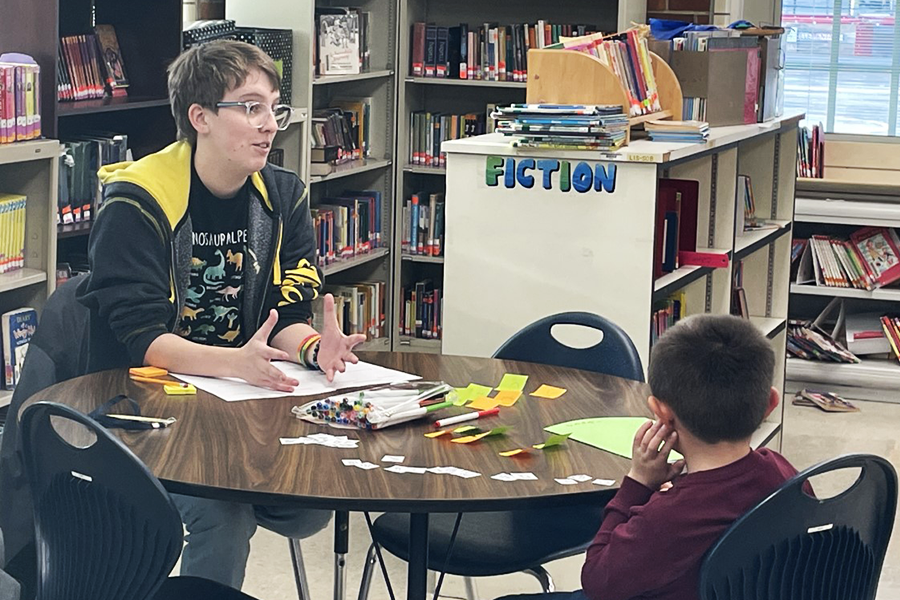 Graduate With Honors
Are you looking for an academic challenge? The University Scholars Honors Program offers incoming students a more challenging curriculum and close support from professors while completing their undergraduate degree. Acceptance into the program is highly selective and includes a $2000 travel grant.
Middle Childhood Education (Grades 4-9) Major at Xavier University
The Middle Childhood Education program at Xavier University has a long history of preparing graduates for careers as teachers in public and private schools. Many graduates also work in other educational settings such as hospitals and child care centers, or outdoor education and nature centers. The program's longstanding relationships with over 50 Cincinnati area schools provide students with multiple options for required student-teaching experiences that often lead to full-time teaching jobs. About a quarter of graduates go on to earn master's degrees, including at Xavier, leading to more job opportunities.
Xavier University's College of Professional Sciences prepares undergraduate and graduate students intellectually, morally and spiritually for careers and professions of service. CPS challenges students to strive for academic excellence and life-long learning through promoting collaboration and community partnerships, and incorporating research, scholarship and innovation.
Xavier University is a private university located in Cincinnati, Ohio, providing a liberal arts education in the Jesuit Catholic tradition. Founded in 1831, the University is the sixth-oldest Catholic university in the nation. It has been ranked among the top 10 master's-level universities in the Midwest by U.S. News & World Report for the past two decades. The Princeton Review names it one of the "Best 385 Colleges in America."