Program Features
Trusted and confident. Problem solvers and decision makers. Collaborators and consultants. That's a school counselor. Rooted in the Jesuit tradition, Xavier shapes school counselors willing to offer the individual attention, community building, and ethics and values that it takes to work in a school setting.
Classes meet once per week and are scheduled in the late afternoon, evenings, and weekends to accommodate student schedules.
Xavier University's School Counseling program is fully accredited by the Council for Accreditation of Counseling and Related Educational Programs (CACREP).
Admission
We invite applications from students with a bachelor's degree and a solid academic background. You may begin the program in the summer, fall, or spring term. To apply for official acceptance as a degree-seeking student, submit the following application materials online to the Office of Graduate Admission:
Completed online application (choose Counseling, then Clinical Mental Health)
One official transcript of all undergraduate and graduate work from accredited colleges or universities.
A resume.
A five hundred word minimum statement of purpose for graduate study.
Two letters of reference from individuals commenting on the applicant's academic/professional potential.
Official test scores from the Miller Analogies Test (MAT) or the Graduate Record Exam (GRE).
The MAT is offered here at Xavier. For information about registering for the MAT, please call 513-745-3531. If you have previously taken the GRE and want to have your scores sent to Xavier, please contact GRE at 1-888-GRE-SCORE.
Applicants should either have an undergraduate GPA of 3.0 or above and a MAT score of 390 or above, or a score of 4.0 or above on the analytical section of the GRE.
Application deadlines are:
Spring Semester: October 1
Summer Semester: February 1
Fall Semester: February 1
Faculty will review the pool of applications after each of these dates and will then invite selected candidates to an on-campus interview to continue the application process.
Curriculum
The Master of Arts in School Counseling program offerings are divided into four groupings that will lead the student through a general sequence of academic experiences. Introductory courses are presented in Group I, with intermediate offerings available in Group II. Students should complete most of each group before proceeding to the next group. Groups III & IV requirements should be attempted only after Group I courses are completed. There are also 9 hours of Elective Courses
All students must complete COUN 670 (4 sem. hrs.). COUN 670 requires that a minimum of 600 clock hours of on-site school counseling activities be completed under the direct supervision of a school counselor. Of these 600 hours, a minimum of 240 clock hours must be conducted in direct service activities with clientele. On-campus class meetings are also scheduled as part of this experience.
$semester.getChild("semTitle").textValue
COUN 501: Lifespan Development............ 3cr.
COUN 533: Counseling Theories & Techniques............ 3cr.
COUN 536: Group Process............ 3cr.
COUN 537: Intro to School Counseling............ 3cr.
COUN 579: Psychological & Achievement Testing............ 2cr.
COUN 636: Career Counseling............ 3cr.
$semester.getChild("semTitle").textValue
COUN 509: Counseling Research Methods............ 2cr.
COUN 631: Counseling Issues & Ethics............ 2cr.
COUN 638: Cross-Cultural Counseling............ 2cr.
COUN 640: Family Relations............ 2cr.
COUN 669: Pre-Practicum............ 3cr.
$semester.getChild("semTitle").textValue
COUN 773: Counseling Practicum............ 3cr.
COUN 503: Crisis Intervention in Schools............ 2cr.
EDAD 565: School Law I............ 3cr.
COUN 502: Intro to College Counseling............ 2cr.
$semester.getChild("semTitle").textValue
EDSP 500: Special Education: Identification & Issues............ 3cr.
COUN 538: Advanced School Counseling............ 3cr.
COUN 539: Child Psychopathology............ 3cr.
COUN 670: Counseling Internship............ 4cr.
Sample Courses
COUN 501 - Lifespan Development - 3 Credit Hours - Understanding of the nature and needs of individuals at all developmental levels, learning theory and personality development, normal and abnormal behavior, lifespan transitions.
COUN 533 - Counseling Theories & Tech - 3 Credit Hours - Theory of counseling, case method, ethics, relationships to testing and to other sources of data, interviewing, place and value of records, clinical procedures.
COUN 537 - Intro To School Counseling - 3 Credit Hours - Administrative operations related to school counseling services, personnel and staffing, budget, and public relations.
COUN 579 - Psychological & Achieve Test - 2 Credit Hours - Group tests. Testing procedures. Rationale of intelligence, aptitude, achievement, interest, and personality tests. Selection and evaluation of group tests.
COUN 642 - Consultation and Supervision - 3 Credit Hours - Historical development of consultation and models of consultation. Application of theoretical material to case presentations. Supervision techniques, strategies, and ethical responsibilities of supervisors in a counseling setting.
Tuition and Fees
All for one
Xavier is ranked #1 for its excellent academic reputation among top competitors in the region. Students get the most out of their education, from rigorous classroom studies to experiential learning in the real world.
Experiential Internships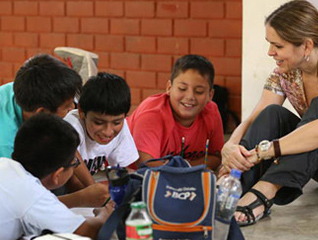 All students complete a 600-hour internship under the supervision of a current school counselor. This type of experience makes connections for our students and prepares them to transition straight to a school counseling role upon graduation.
---
Counselor Certification Approved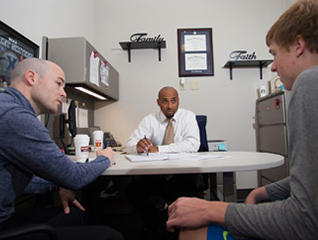 Each state has its own requirements in applying for and granting school counseling certification. The Xavier School Counseling Program already meets the course requirements for Ohio, Kentucky, and Indiana, plus other states. To check all states, simply connect with our Office of Graduate Services.
---
Broad Career Opportunities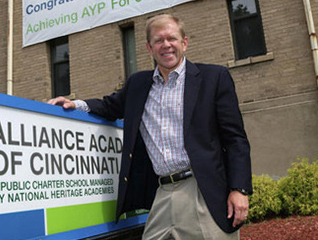 Xavier school counselors are employed in elementary, middle, and junior high schools, as well as high schools and post-secondary schools.
---
School Counseling (MA) Program at Xavier University
The Xavier University graduate program in school counseling, consistent with the mission of Xavier University, seeks to prepare individuals to serve as effective professional helpers in diverse K-12 school counseling environments. It's designed to provide graduate training to individuals primarily from the following geographical areas: central and southwestern Ohio, southeast Indiana, and northern Kentucky. Since a majority of students are employed, class and curricular offerings are scheduled in the late afternoon, evenings, and weekends to accommodate student schedules.
Xavier University's College of Professional Sciences prepares undergraduate and graduate students intellectually, morally and spiritually for careers and professions of service. CPS challenges students to strive for academic excellence and life-long learning through promoting collaboration and community partnerships, and incorporating research, scholarship and innovation.
Xavier University is a private university located in Cincinnati, Ohio, providing a liberal arts education in the Jesuit Catholic tradition. Founded in 1831, the University is the sixth-oldest Catholic university in the nation. It has been ranked among the top 10 master's-level universities in the Midwest by U.S. News & World Report for the past two decades. The Princeton Review names it one of the "Best 385 Colleges in America."
Get More Information