History or English Education (MA)
---
Graduate
Program Details
Xavier's Master of Arts in English Education or History helps educators do even more by providing a strengthened foundation in the teaching profession alongside the opportunity to help young people finish high school fully prepared for college.
Admission
Applications for this program are accepted throughout the year.
To apply for official acceptance as a degree-seeking student, submit the following application materials to the Office of Graduate Admission (Xavier University, Attn: Admission Processing Center, 3800 Victory Parkway, Cincinnati, OH 45207):
Completed application.
One official transcript (sent directly from the college/university to graduate services) of all previous undergraduate and graduate course work.
Applications are processed immediately upon receiving all of the necessary materials, and you will be notified of your status as soon as possible. The Admission Committee considers all of the information contained in the admission application, including prior grades, test scores, and evidence of potential for success in graduate study.
Questions regarding the application process may be e-mailed directly to the Office of Graduate Admission at xugrad@xavier.edu.
Curriculum
Total Hours............ 30cr.
EDFD 500: History & Philosophy of American Education............ 3cr.
EDMS 506 Statistics for Educational Research............ 3cr.
EDMS 507 Planning Educational Research*............ 2cr.
EDMS 508 Research Paper*............ 1cr.
* Should be completed concurrently with the Research paper topic centered on the subject concentration.
CONCENTRATION REQUIREMENTS
Eighteen semester hours of graduate course work selected from the cognate department (any College of Arts and Sciences Department offering graduate coursework). Courses either already exist or will be offered experimentally while going through the curriculum committee approval process.
ELECTIVE REQUIREMENTS
A total of three semester hours of graduate coursework selected from approved concentration or pedagogical courses.
Sample Courses
EDFD 500: History & Philosophy of American Education - The major philosophical, historical, and social influences affecting education in American society. Incorporates professional ethics and values for administrators.
EDMS 506: Statistics for Educational Research - This course is intended for Master of Arts students providing the statistical knowledge for research methods in behavioral and social science research. The course covers (1) measurement scales, (2) frequency tables and graphs, (3) measures of central tendency and variability, (4) transformed scores, (5) normal distributions, (6) sampling distributions, (7) hypothesis testing, (8) z test, t test, ANOVA-F test, and (9) Correlation and regression analysis. Emphasis is on the conceptual understanding of statistics within the context of research and the interpretation of statistical results. Calculators are required.
EDMS 507: Planning Educational Research - This is an introductory course in the fundamental concepts, principles and methods of educational research. It is a survey course that serves as a foundation for practitioners and provides an overview of Educational Research, its methods, and accomplishments. The research paper (EDMS 508), which is completed in conjunction with the course, requires the students to implement selected research methods from the course and to become familiar with one area of research literature.
EDMS 508: Research Paper - This is the Educational Research Paper that accompanies EDMS 507.
Tuition and Fees
MSEd, MEd and Non-degree Licensure/Endorsement Students..............$570
MEd Catholic School Rate..............$360
Off-Campus Credit Courses..............$485
Outcomes
99% of Xavier education students pass their teacher licensure exams.
Take the Next Step
Loading...
---
Educational Leadership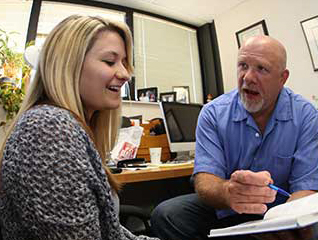 Students choose either English Education or History and become qualified for a leadership position teaching AP and dual-credit courses to talented high-school students
---
---
Curriculum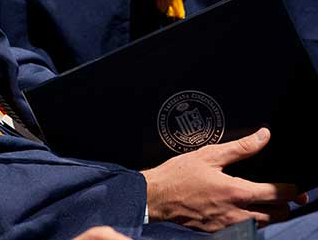 Students complete 30 hours of coursework combining foundational education courses with grad-level study in English or History. They learn from the best professors in education and history.
---
---
Values-Based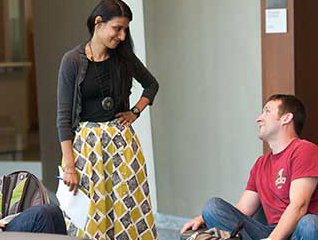 Steeped in Jesuit tradition, Xavier develops teachers who are morally sensitive to the academic and social needs of our time by fostering an appreciation for human diversity through reason and creative thinking.
---
History or English Education (MA) Program at Xavier University
The program for the Master of Arts degree in English or History Education is designed to help teachers and educators develop strong research skills, a critical and historical understanding of literature, history and language and a working knowledge of current theories of interpreting and evaluating literary texts and teaching them to students.
Xavier University's College of Professional Sciences prepares undergraduate and graduate students intellectually, morally and spiritually for careers and professions of service. CPS challenges students to strive for academic excellence and life-long learning through promoting collaboration and community partnerships, and incorporating research, scholarship and innovation.
Xavier University is a private university located in Cincinnati, Ohio, providing a liberal arts education in the Jesuit Catholic tradition. Founded in 1831, the University is the sixth-oldest Catholic university in the nation. It has been ranked among the top 10 master's-level universities in the Midwest by U.S. News & World Report for the past two decades. The Princeton Review names it one of the "Best 385 Colleges in America."
Additional Resources