Program Features
Xavier's Master of Education in Reading degree (MEd) prepares teachers as Reading Specialists with the ability to meet students' literacy needs in the Jesuit tradition of working towards justice. Literacy for social justice means that all students have equal access to these life-changing skills, to new learning possibilities, and to contribute to new learning. Graduates of the Master of Education in Reading program learn how to adapt to - and collaborate with - teachers, administrators, and parents, and to articulate the identification of reading issues in order to create positive action for change and development. Students may also add an Ohio Reading Endorsement to their degree program.
Admission
Applications are accepted throughout the year from students with a bachelor's degree and a solid academic background. You may begin the program in the summer, fall or spring term.
To apply, submit the following application materials to the Office of Graduate Admission:
The online graduate application.
One official transcript sent directly from the college/university of all previous undergraduate and graduate coursework to:
Xavier University
Admission Processing Center
3800 Victory Parkway
Cincinnati, Ohio 45207-5131
OR
Electronic transcripts to xugrad@xavier.edu

Official test scores from the Graduate Record Exam (GRE) are required starting in Summer 2020. If you have previously taken the GRE and want to have your scores sent to Xavier, please contact GRE at 1-888-GRE-SCORE.
Applications are processed immediately upon receiving all of the necessary materials, and you will be notified of your status as soon as possible. The admission committee considers all of the information contained in the admission application, including prior grades, test scores and evidence of potential for success in graduate study.
TEST WAIVER OPTION
*All graduate students wishing to pursue their first (initial) teaching license at Xavier University are required to take the GRE.
Applicants to Graduate Programs in the School of Education Must Have:
Undergraduate degree from a regionally accredited university AND
Admission test score
Test score may be waived under one of the following conditions:
State licensed teacher
Pursuing a M.Ed. or M.S.Ed. without licensure (if undergrad GPA is 3.0 or higher)
Pursuing a principal or administration license
Pursuing a second license or endorsement
Pursuing a Montessori teaching credential only
*International students may have additional application requirements. See International Graduate Admissions for more information.
For questions regarding the application process, e-mail the Office of Graduate Services at xugrad@xavier.edu.
Curriculum
>Prerequisites
These prerequisites are required if a candidate for the degree does not have a valid teaching certificate or current teaching license.
EDRE 312 / 512: Reading Methods for Early Childhood............ 3cr.
OR
EDRE 314 / 514: Reading Methods for Middle Childhood............ 3cr.
EDRE 471 / 671: Content Area Literacy............ 3cr.
AND
An undergraduate course in children's literature or adolescent literature............ 3cr.
In addition, the graduate candidate must have (or be in the process of completing) a valid teaching certificate or license.
>Core Requirements
The following 9 hours of core courses are required for the M.Ed. degree.
EDFD 500: History and Philosophy of American Education............ 3cr.
EDFD 505: Organization of Educational Systems in the U.S............. 3cr.
EDFD 507: Educational Research...............2cr.
EDFD 508:  Educational Research Paper............ 1cr.
>Content Requirements
Twenty-one (21) hours of graduate coursework are required for both the Reading Endorsement and the MEd in Reading. Fifteen (15) hours are required in current reading content and research. And six (6) hours chosen from the list of electives.
EDRE 569: Phonics and Foundations of Literacy............ 3cr.
EDRE 671: Content Area Literacy............ 3cr.
EDRE 672: Theories of Reading............ 3cr.
EDRE 678: Diagnosis and Correction of Reading Disabilities............ 3cr.
EDRE 679: Practicum in Reading............ 3cr.
>Electives
Choose courses from the list below to complete the required 21 hours:
EDCH 324/524: Children's Literature/Early Childhood (or its equivalent)............ 3cr.
EDCH 326/526: Children's Literature/Middle Childhood (or its equivalent, fall only)............ 3cr.
EDCH 501: Advanced Children's Literature............ 3cr.
EDCH 305/505: Storytelling as a Cultural Craft............ 3cr.
EDCH 315/515: Adolescent Literature (spring and summer only)............ 3cr.
EDCH 320/520: Multicultural Literature for Children/Young Adults............ 3cr.
EDCH 528: Topics in Children's Literature............ 3cr.
EDEL 351/651: Instructional Strategies for English Language Learners............ 3cr.
EDME 562: Phonics and Orton Gillingham............ 3cr.
EDRE 675: Current Research in Reading (summer only)............ 3cr.
EDRE 676: Teaching the Writing Process (Gr. 4-12) (spring only)............ 3cr.
EDRE 685: Teaching Reading to Children with Special Needs (summer only)............ 3cr.
Students completing their studies for the MEd in Reading must pass a comprehensive examination and be able to write knowledgeably on the following areas of reading: literacy development, balanced reading and writing programs, reading theory, content area literacy, and diagnosis and remediation of reading.
Please schedule an appointment with an academic advisor for additional information. You may contact the Reading Program at 513-745-3797 or Jackson24@xavier.edu to schedule the appointment.
Sample Courses
EDFD 500 - History and Philosophy of American Education
EDFD 505 - Organization of Educational Systems in the U.S.
EDFD 507 - Educational Research
EDFD 508 - Educational Research Paper
Tuition and Fees
All For One
Xavier is ranked #1 for its excellent academic reputation among top competitors in the region. Students get the most out of their education, from rigorous classroom studies to experiential learning in the real world.
Strong Curriculum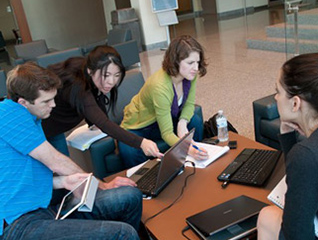 The Reading Specialist program requires students to complete 30 credit hours consisting of 9 hours of core courses plus 21 hours of concentration course electives. Students choose courses in reading and children's literature for their concentration and may add the Ohio Reading Endorsement to their degree program. The courses require new reading specialists to link knowledge to action so that they actively work to change in justices in their schools at a local level and beyond
---
Reading Enhancements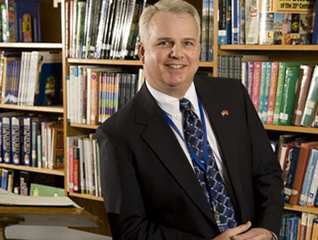 Some of the courses that can be chosen as electives include Advanced Children's Literature, Storytelling as a Cultural Craft, Phonics and Orton Gillingham, and Teaching the Writing Process.
---
Summer Reading Camp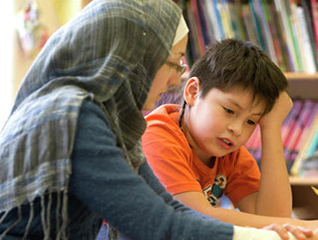 Xavier has a robust two-week Summer Reading Practicum that began over 35 years ago. This popular, student-centered, on-campus summer program is designed as part of the coursework for the MEd in Reading for teachers who want to become master teachers, collaborating and applying what they have learned in their coursework.
---
Master of Education Programs at Xavier
Reading Specialist (MEd) Program at Xavier University
Xavier's School of Education offers a Master of Education as a Reading Specialist. The 30-credit-hour graduate program prepares teachers to aid students from preschool through high school to become active, strategic readers who enthusiastically and purposefully engage in numerous literacy activities. It provides advanced education for classroom teachers, media specialists, district literacy coaches, reading consultants, and reading supervisors. In alignment with our Jesuit ideals, instructors model how to establish a personal relationship with students, listen to them in the process of teaching, and draw them toward personal initiative and responsibility for learning. This program of student-centered instruction, characterized by structure and flexibility, provides the best methods, techniques, and content knowledge needed to meet the needs of the whole person.
Xavier University's College of Professional Sciences prepares undergraduate and graduate students intellectually, morally and spiritually for careers and professions of service. CPS challenges students to strive for academic excellence and life-long learning through promoting collaboration and community partnerships, and incorporating research, scholarship and innovation.
Xavier University is a private university located in Cincinnati, Ohio, providing a liberal arts education in the Jesuit Catholic tradition. Founded in 1831, the University is the sixth-oldest Catholic university in the nation. It has been ranked among the top 10 master's-level universities in the Midwest by U.S. News & World Report for the past two decades. The Princeton Review names it one of the "Best 385 Colleges in America."
Get More Information