Secondary Education (Grades P-12)
---
Undergraduate
|
Bachelor of Science
Program Details
The undergraduate secondary education program prepares students to become competent, professional beginning secondary or PreK-12 school teachers by offering a Professional Education minor that leads to a teaching license. Students also select an area to major in for their bachelor's degree, such as: integrated language arts, integrated mathematics, integrated social impact studies, physical sciences and more. The program is based on a foundation of liberal arts education that emphasizes the importance of the individual effort in striving to achieve true educational growth and development.
Xavier University's education programs are designed to prepare students for licensure and/or certification in the state of Ohio. Xavier's School of Education is fully accredited by the Ohio Department of Education and the Council for the Accreditation of Educator Preparation.
Degree Awarded
Bachelor of Science in Secondary Education
Concentrations
Adolescent to Young Adult (Secondary), Multi Age (PreK-12)
Sample Courses
Xavier is known for providing an education that's both challenging and personal. Here are some courses that are part of the Professional Education minor at Xavier:
Professional Education and Field Experiences (EDMS 131) - This course provides an introduction to the teaching profession through a philosophical, historical and multicultural approach. The student will examine beliefs, motives, values and behaviors as they relate to the teaching profession. Field experiences are required.
Human Development & Learning (EDFD 110) - An introductory course presenting theories on human growth, development, and learning. Students will apply theories in course activities including observations, media presentations, and film reviews. 
Special Education Identification & Issues (EDSP 200) - This course provides an overview of national and state policies, the etiology, assessments, classification, and issues of individuals and families with exceptional needs as well as the need for special education services and adaptations to the general education classroom. 
Technology & Topics for Teachers (EDMS 350) - This course explores topics which include technology in education, school law and teacher liability, classroom management, discipline and instructional planning.
Career Outcomes
99% of Xavier students, including those in the secondary education major, are employed, volunteering or in grad school within 6 months of graduating (Class of 2022).
Top Jobs: High School Teacher, Kindergarten Teacher, Intervention Specialist, Special Education Teacher, Co-Teacher, First-Grade Teacher, Head Teacher, Lead Teacher
Top Employers: Cincinnati Public Schools, Archdiocese of Cincinnati Catholic Schools, Norwood City Schools, Lakota School District, St. Bernard School District, Lockland Local Schools, Reading Community School District, Sycamore City School District
Student Clubs
Educators for Justice
Educators for Justice supports education majors/minors and those interested in networking and volunteering with schools, teachers, tutors and more. The club meets once a month and provides opportunities for professional development, service and community building to help students get to know the professional education community in Cincinnati.
Take the Next Step
Loading...
---
Classroom Experience for Education Students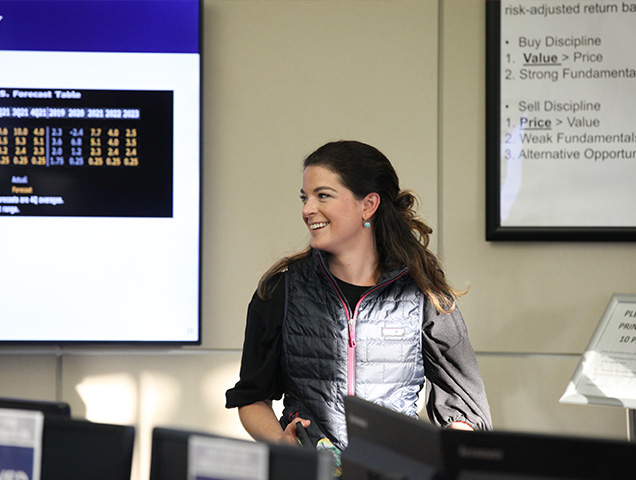 Students gain valuable experience through over 200 hours of classroom observation and teaching in many settings including urban, rural, public, private and Catholic schools beginning in their freshman year. Xavier has long-term partnerships with over 50 regional school districts where students are placed for field experiences and student teaching.
---
---
Cincinnati: No. 1 City for Recent College Grads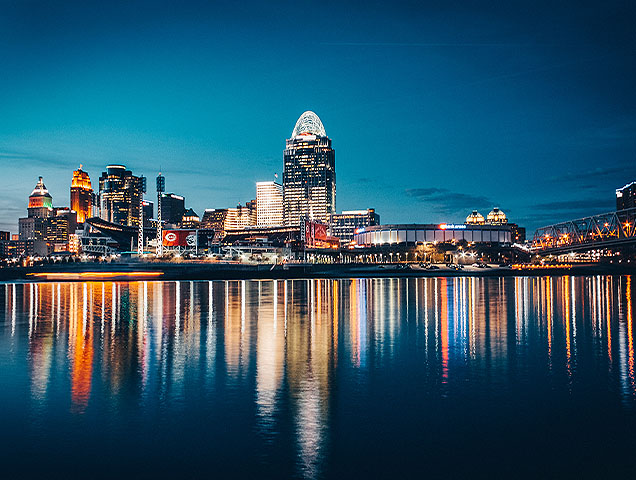 Cincinnati, Ohio is ranked the #1 Best City for College Graduates (smartasset.com) and the #15 Best Place to Start a Career (WalletHub). Xavier has long-term partnerships with over 50 regional school districts where students are placed for classroom observations and student teaching starting freshman year.
---
---
Xavier School of Education Graduate Programs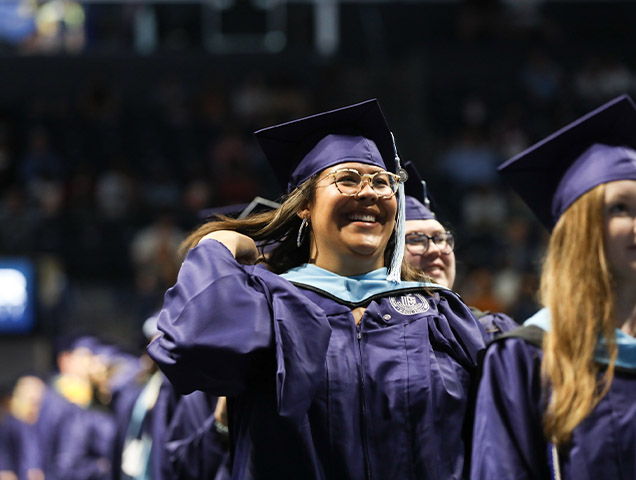 More than a quarter of Xavier education graduates stay for graduate degrees in education including the 30-credit hour program for the MEd in Secondary Education. Students may add coursework for licensure concentrations as part of the degree program.
---
Xavier undergrads help Norwood elementary students improve reading and writing with new tutoring program
Xavier University students are stepping outside their own classrooms and into nearby elementary schools as part of a new tutoring partnership focused on literacy.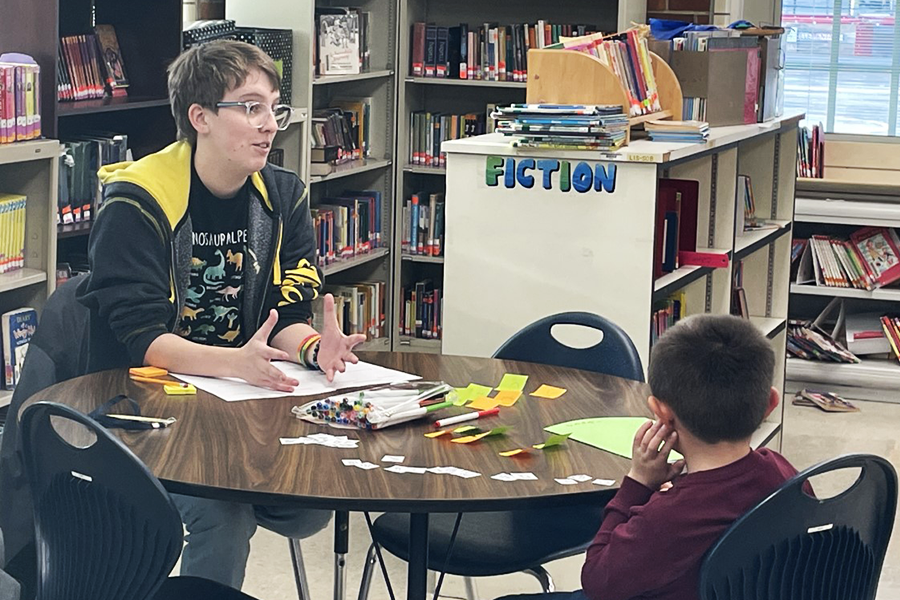 Graduate With Honors
Are you looking for an academic challenge? The University Scholars Honors Program offers incoming students a more challenging curriculum and close support from professors while completing their undergraduate degree. Acceptance into the program is highly selective and includes a $2000 travel grant.
Secondary Education (Grades P-12) Major at Xavier University
The undergraduate program in Secondary Education offers a professional education minor that is designed to lead to an Ohio teaching license. Students also complete a content area as their major and are awarded either a Bachelor of Science or Bachelor of Arts. The Secondary Education degree programs are approved by the Ohio Department of Higher Education, and its licensure programs are approved by the Ohio Department of Education. All programs are accredited by the Council for the Accreditation of Educator Preparation (CAEP).
Xavier University's College of Professional Sciences prepares undergraduate and graduate students intellectually, morally and spiritually for careers and professions of service. CPS challenges students to strive for academic excellence and life-long learning through promoting collaboration and community partnerships, and incorporating research, scholarship and innovation.
Xavier University is a private university located in Cincinnati, Ohio, providing a liberal arts education in the Jesuit Catholic tradition. Founded in 1831, the University is the sixth-oldest Catholic university in the nation. It has been ranked among the top 10 master's-level universities in the Midwest by U.S. News & World Report for the past two decades. The Princeton Review names it one of the "Best 385 Colleges in America."