International Students Admission Criteria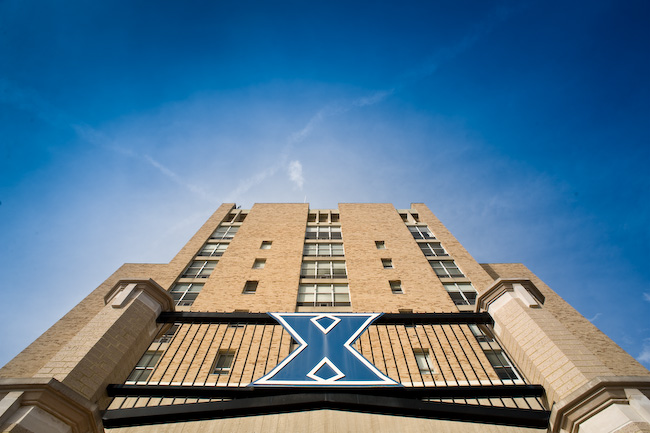 International students application materials include, but are not limited to:
Preferred undergraduate grade point average of 3.0 or higher on a 4.0 scale
Official transcripts from undergraduate institution and anywhere student has taken collegiate level courses
Two completed recommendation forms from instructor or employer (Recommendations from family members are not accepted)
Resume or C.V. (Curriculum Vitae)
Official TOEFL scores (Internet based score requirements: 80 total, minimum of 20 in each section)
Official course-by-course WES evaluation (or other NACES member, including SpanTran - a Xavier University partner)
If applicable: Change of School Report
For students requesting support from Xavier University for an F-1 student visa, students must submit the following documents:
A copy of the information page of your passport
Sponsor Financial Statement Form 

-- An official bank statement showing the Financial Requirements minus any scholarships you may have received.
-- The official bank statement must be original. Scanned/emailed, faxed, or photocopied documents sent in the mail will not be accepted

If you are currently enrolled in as a student in F-1 status at an institution of higher education in the United States, please submit the SEVIS RECORD TRANSFER FORM 
If you are currently in the United States in a different visa category and would like to change to F-1 status, please contact the Center for International Education for more information. international@xavier.edu
The following are also highly recommended, though not required:
Accounting course
Economics course
Statistics course
Computer literacy course including working knowledge of Microsoft Word and Excel
All of the above items must be submitted by January 1 in order for your application to be considered for admission for the same fall. Once your initial application has been accepted for review, additional information may be requested.
Please be aware that the deadline for international students is January 1 of the same year the student wants to enroll. All completed applications must be in the MHSA office at that time. Please email hellkampal@xavier.edu for a list of required documents.
International applicants who have not submitted a complete application (see above for required documents) by the deadline will not be granted an I-20.
Please visit Xavier's international graduate student admissions page for more detailed information about applying as an international graduate student. For details on approved credential evaluation services, please visit Xavier University International Admission - Credential Evaluation.