Executives in Residence
The Executive-in-Residence position is an exciting addition to our program that directly benefits you as a student! The Executive-in-Residence generally makes a one to two year commitment and provides six to eight hours per week of their time conversing in classes, helping to reconcile academic and professional perspectives for students, and working with faculty.
Peter L. Bardwell, FAIA, FACHA brings over 40 years of experience in healthcare facilities planning and design spanning 22 states and 5 countries --- and including key roles in facility master planning, programming, and or schematic design of over 70 healthcare facilities.  Within the past 5 years alone, he has contributed to over 10 projects in those early phases, totaling over $1 Billion in construction value.
Mr. Bardwell is honored to be a nationally-recognized practitioner, speaker, and author in healthcare planning and design --- and to be among fewer than 50 practicing architects in the nation to be recognized as a Fellow in both the American Institute of Architects (AIA) and the American College of Healthcare Architects (ACHA).  He is additionally honored to be the recipient of the 2017 AIA Ohio Individual Gold Medal.
 He recently completed 9 years on the Board of the AIA Academy of Architecture for Health, for which he served as 2008 national President.  He also served as 2013 national President of the American College of Healthcare Architects (ACHA) which oversees board certification of healthcare architects.  Additionally, he served as 2012 President and Trustee of the Foundation of the Academy of Architecture for Health, which funds research on contemporary healthcare planning topics.
 Mr. Bardwell was a recent invited speaker for the Lima, Peru College of Architects 2017 conference and was opening keynote speaker at HI.TEC 2013 in Singapore before an audience of over 300 delegates from Asia, Europe, and North America.  In addition, he has given multiple recent presentations across the U.S. on the subject of "How 10 Forces Are Continuing to Change Healthcare Design" --- and on "Design Trends in Healthcare".
 He has served nearly 10 years on the Editorial Review Board of the peer-reviewed Health Environments Research and Design Journal and has recently been named to the national committee charged with the 2022 edition of the Guidelines for Design and Construction of Hospitals, which is a nationally-recognized standard referenced by the Joint Commission.
Importantly, committed to serving "the next generation" of healthcare leaders, he is honored to serve as a lecturer and Advisory Board member for the Xavier University graduate program in Health Services Administration and as a continuing contributor to the Clemson University graduate program in Architecture+Health.
Lastly, equally committed to his community, he has served as a Boy Scout leader for over 25 years and has served in multiple roles on behalf of his community's zoning and design review boards over that same timeframe; currently serving as Architectural Review Board chair.
In 2018, after a 31-year career, Mr. Charlie Baverman retired from Cincinnati Children's Hospital where he held a number of key positions including Assistant Vice President, Revenue Cycle Management; Executive Director, Professional Business Services, Billing Compliance, Access Services & Health Information Management; Business Director of Hematology/Oncology; and Manager of Patient Financial Services. Soon after his retirement, Charlie accepted the position of Executive in Residence at Xavier University, where he had been an adjunct faculty member since 2013.
Charlie received a Bachelor of Science degree in Marketing from the University of Cincinnati and a Master of Business Administration Degree from Xavier University.  He completed an Executive Integral Leadership program through the University of Notre Dame. He is a Fellow of the Healthcare Financial Management Association. He has also served as an executive leader for the Catholic Inner-City Schools Education Fund, a volunteer at the Ronald McDonald House, and a mentor for Xavier University – Williams College of Business.
Charlie and his wife, Mary Ann, have been married for 38 years and have 7 children and 7 grand-children.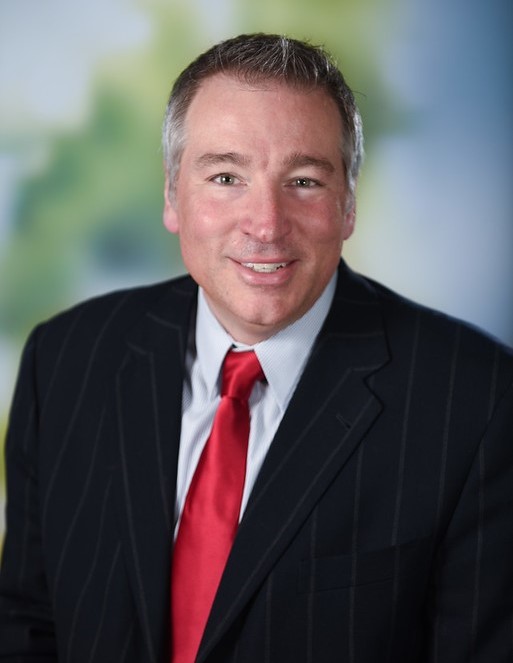 Mr. Michael Hurlburt, '93M currently serves as the Chief Ambulatory Strategy Officer for Bon Secours Mercy Health and the President of their wholly owned Ambulatory Ventures division. In this role, he oversees all strategy, development, joint ventures and operations for the development, execution and operations of the systems high value ambulatory network. Prior to this role, Mr. Hurlburt served as the system's Vice President of Strategy and Business Development and the Chief Network Integration Officer for the Cincinnati Region of Mercy Health. In this role, he partners with system and regional leadership to provide strategic direction and growth for the regions 5 acute care hospitals and ambulatory network.
Mr. Hurlburt had previous executive roles within USPI and serving as the President and CEO of PhyCare Management Services in South Dakota, leading the development of strategy, finance and operations of this privately held organization focusing on the management of surgical hospitals and affiliated physician group practices. He was also the Chairman and Chief Operating Officer of a privately held hospital company, owning 4 acute care hospitals throughout the Southeast.
He has a bachelor's degree in business and health care administration from Bowling Green State University and a Masters of Hospital and Health Services Administration degree from Xavier University. He currently resides in Cincinnati, Ohio and is the proud father of 4 children, Genevieve, Charles Lucas, Julianna and Matthew Michael.
Mr. Thomas Murray, FACHE, of Union, KY is an experienced Healthcare Executive with substantial experience and results in all aspects of hospital management, including day-to-day operations, financial performance improvement, philanthropy, strategic planning, physician relations, patient safety, information technology and benchmarking and best practices. He has worked in hospitals in Ohio, Missouri, Kentucky, Pennsylvania and in July, returns to Cincinnati from a three-year service as CEO of the American Hospital in Dubai U.A.E.

Murray has a wide range of expertise in a variety of healthcare settings, including public and private academic medical centers, faith-based and community hospitals and multi-site organizations. He has a proven track record in new program development and assessment, employee relations, mergers, joint ventures, market share growth and improved customer satisfaction. In addition he has strong financial and analytical skills and a deep understanding of clinical and educational processes.

He earned a bachelor's degree in Theology from Xavier in 1973 and a Master of Hospital and Healthcare Administration from Xavier in 1976.
Murray is married to his wife, Debbie, and they have two adult daughters (Amanda and Kaitlin).