Sociology
---
Undergraduate
|
Bachelor of Arts
Program Details
Sociology— the study of social life— is fascinating. Few fields have such a broad scope, ranging from the study of the family to hostile mobs, from the behavior of individuals and groups in complex organizations to the role of sport in society, or from the study of race and gender identity to global climate change.
As a student in the sociology major, you'll practice using sociological theories and research methods and within the Jesuit tradition, which emphasizes learning through community engagement and service. Courses in the sociology major curriculum highlight a wide range of topics, including cultural diversity, inequality, and social change. Graduates from the program go on to careers in law, higher education, public relations, nonprofits and urban planning.
Xavier University, located in Cincinnati, Ohio, is nationally recognized as a top university by U.S. News & World Report, The Princeton Review and Forbes. 99 percent of our students, including those in the sociology major, are working, volunteering or in graduate school within six months of graduation (Class of 2022).
Degree Awarded
Bachelor of Arts in Sociology
Sample Courses
Here are some courses that are part of the sociology major at Xavier:
Introduction to Sociology (SOCI 101) - social behavior within the context of group structure, society, and culture. Basic sociological terminology and methodology.
Culture & Society (SOCI 180) - Cross cultural study of human values, norms, and behavior. Contemporary American as well as remote and prehistoric cultures will be investigated from the anthropological perspective.
Investigating Social Life I (SOCI 352) - In-depth study of the basic steps and processes in scientific inquiry.
Contemporary Social Theory (SOCI 365) - Class, status, and power in social life. Systems of social inequality examined within a cross-cultural perspective.
Career Outcomes
99% of Xavier students, including those in the sociology major, are working, volunteering or in graduate school within six months of graduation (Class of 2022). Professional sociologists often specialize in fields such as social organizations, social psychology or urban sociology. Many specialize in studying intergroup relationships while others conduct surveys or concentrate on research methods.
Jobs held by Xavier sociology alumni: Director of Public Relations, Attorney, Hospital Administrator, Airline Sales Executive, College Professor, Advertising/Marketing Account Executive, Director of Social Services, Police Officer
More: Xavier's Career Development Office assists students in their search for employment by offering individual career counseling sessions, conducting workshop series on interviewing and resume writing techniques and maintaining an educational, vocational and employer information resource center. More than 100 nationally known companies visit the campus annually to interview graduating seniors for positions in business and industry.
Student Clubs
Each year, nearly 200 Xavier students transform their spring breaks into an opportunity to serve and give back. Alternative Breaks is a program dedicated to tackling injustices through education, direct service, and reflection by sending students to various locations across the country or abroad during Fall or Spring Break.
Take the Next Step
Loading...
---
Cincinnati: A City of Opportunity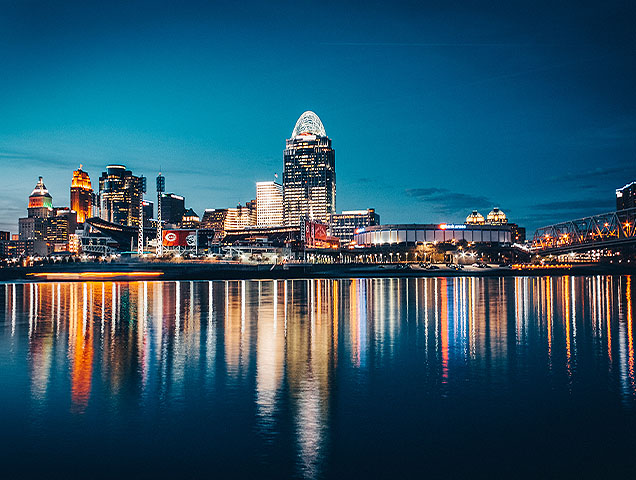 Cincinnati, Ohio is ranked the #1 Best City for College Graduates (smartasset.com) and the #15 Best Place to Start a Career (WalletHub). Students in the sociology major take advantage of for-credit internships and employment opportunities at multiple Fortune 500 companies, private companies, nonprofit organizations and other businesses.
---
---
What is Jesuit Education?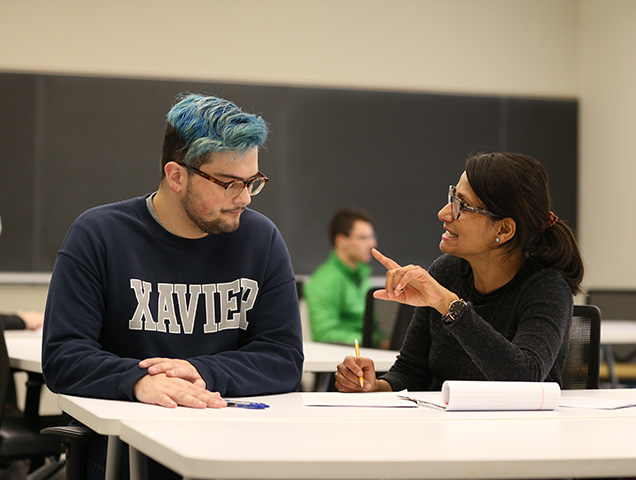 A Xavier education is more than your typical college experience. Drawing on a Jesuit Catholic educational model 400 years in the making, students in the sociology major get the personal attention and support they need to succeed and make a difference in the world. The result is an education that's as encouraging as it is challenging, and as enriching as it is demanding.
---
---
Xavier Rankings and Recognitions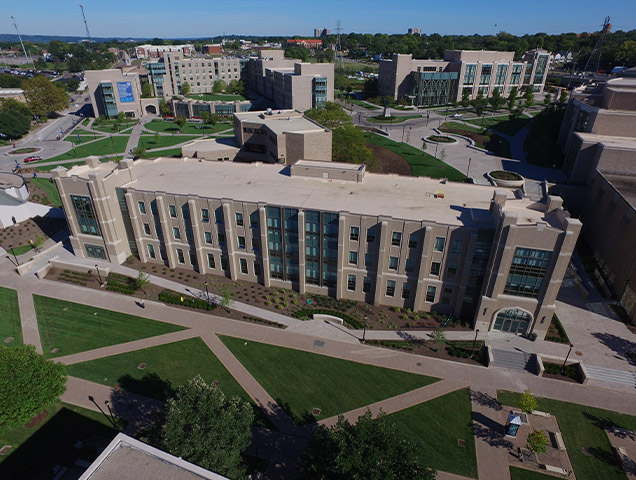 Xavier University has been ranked among the top 10 best Midwest Regional Schools by U.S. News & World Report for the past two decades. The Princeton Review names it one of the "Best 385 Colleges in America." Explore how Xavier's top-ranked academic programs continue to distinguish themselves among the nation's best.
---
Kandi Stinson Leads Student Research into the Hidden Pockets of Hunger
"Learning by doing" fits well into Kandi Stinson's approach to teaching research methods. And, as she puts it, "It's even better if actually doing research has not only practical implications but is of service in the community."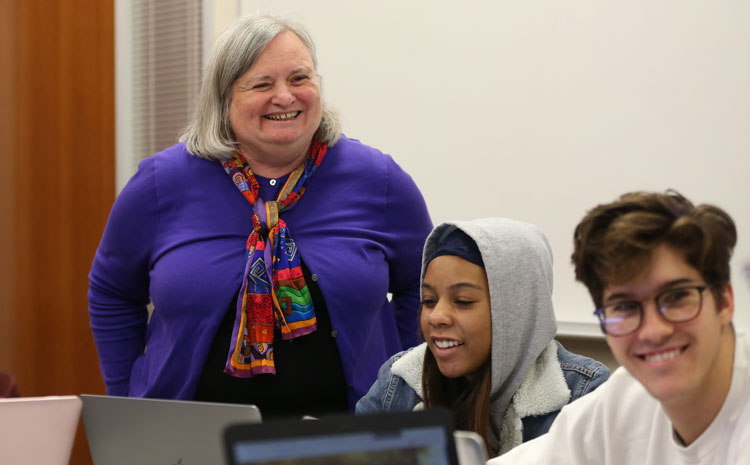 Graduate With Honors
Are you looking for an academic challenge? The University Scholars Honors Program offers incoming students a more challenging curriculum and close support from professors while completing their undergraduate degree. Acceptance into the program is highly selective and includes a $2000 travel grant.
Sociology Major at Xavier University
Xavier's sociology majors have a sociological perspective based upon sound sociological methods and theories for a thorough understanding of social behavior. Students are encouraged to include job experience by participating in an internship in local social service agencies or related organizations.
Xavier University's College of Arts and Sciences challenges students to develop an integrated understanding of humanity, the world, and God by pursuing the questions raised in Xavier's core and departmental curricula. The College of Arts and Sciences is the oldest and largest college at Xavier University. The college provides an excellent liberal arts education in the Jesuit tradition that prepares students for careers, professional or graduate school, and life in a global society.
Xavier University is a private university located in Cincinnati, Ohio, providing a liberal arts education in the Jesuit Catholic tradition. Founded in 1831, the University is the sixth-oldest Catholic university in the nation. It has been ranked among the top 10 master's-level universities in the Midwest by U.S. News & World Report for the past two decades. The Princeton Review names it one of the "Best 385 Colleges in America."
Additional Resources