Political Science
Undergraduate Program (BA)
You love to discuss current events beyond sports scores or the latest meme. Congratulations! Political Science is looking for you. Now all your experience in high-school student government and the debate club can be put to good use as you build a career that can have a big impact on the world, and you'll have numerous internship opportunities at the local, state and national level.
Sample Four-Year Political Science Course Sequence
Sample Courses
Xavier is known for providing an education that's both challenging and personal. Here are some courses that are part of the Political Science major at Xavier:
Comparative Government and Politics (POLI 120) - Introduction to and comparison of political systems in several national settings.
American Government and Politics (POLI 140) - Introduction to the theory and practice of the American political system.
International Relations (POLI 277) - The theory of international relations, nationalism, imperialism, disarmament and arms control, diplomacy, collective security.
Political Philosophy (POLI 301) - Detailed examination of basic problems in political philosophy. Emphasis is on the significance and critique of classic modernity.
INTERN Intern in Washington D.C. or the state capitol in Columbus, where you'll work with politicians and interest groups on real issues.
INTERN
Intern in Washington D.C. or the state capitol in Columbus, where you'll work with politicians and interest groups on real issues.
STAND OUT THAT'S THE XAVIER DIFFERENCE
GRADUATE SCHOOL PREP
Work closely with professors to present a paper at a conference or publish in our undergraduate research journal, the Xavier Journal of Politics.
FLEXIBLE CAREER PATH
Political Science graduates have many options when it comes to careers. Set yourself up for a successful career in politics, law, business or public service after graduation.
FIRSTHAND EXPERIENCE
Gain real-world experience through internships and academic seminars in Cincinnati and Washington, D.C., and the Ohio State Legislature, or study abroad in France, Ireland, Belgium, or Japan.
Xavier by the numbers
21
AVERAGE SIZE OF CLASSES
75,000+
XAVIER GRADUATES ACROSS THE GLOBE
93%
OF SENIORS RATE THEIR EXPERIENCE AS GOOD OR EXCELLENT
98%
SUCCESS RATE
The Xavier Experience. There's Nothing Like It.
Play Video
CAREERS
AFTER GRADUATION
Political Science students have many options when it comes to choosing a career after graduation. Most graduates of the program have accepted jobs in
City Planning
Public Relations
Government Relations
Nonprofit Organizations
Campaign Fieldwork
Legislative Aide
Consumer Research
Xavier is in the heart of Cincinnati
Related Stories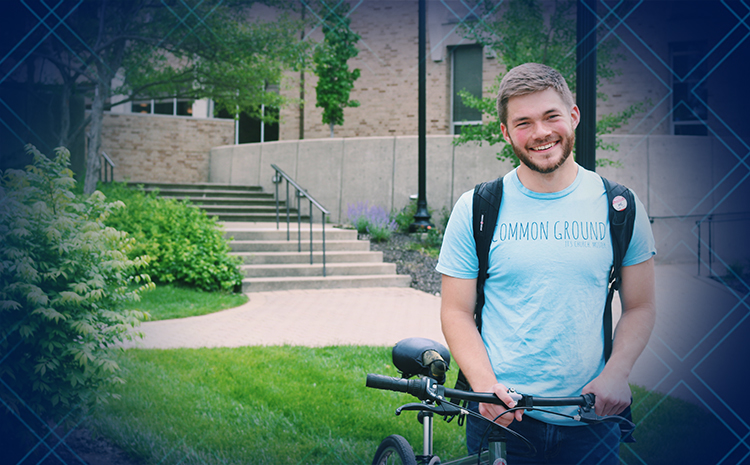 Ask a Musketeer: Zach Moeller (Political Science, International Studies '17)
Advice for making the most of your four years at Xavier.