Clinical Mental Health Counseling (MA)
Graduate Program (MA)
With over 165,000 counselors in the United States assisting people with personal, family, mental health, social-impact, educational, and career decisions, problems and concerns, counselors play a significant role in the lives of individuals and communities.
Admission
We invite applications from students with a bachelor's degree and a solid academic background. You may begin the program in the summer, fall, or spring term.
To apply for official acceptance as a degree-seeking student, submit the following application materials online to the Office of Graduate Admission:
Completed online application (choose Counseling, then Clinical Mental Health)
One official transcript of all undergraduate and graduate work from accredited colleges or universities.
A resume.
A five hundred word minimum statement of purpose for graduate study.
Two letters of reference from individuals commenting on the applicant's academic/professional potential.
Official test scores from the Miller Analogies Test (MAT) or the Graduate Record Exam (GRE).
The MAT is offered here at Xavier. For information about registering for the MAT, please call 513-745-3531. If you have previously taken the GRE and want to have your scores sent to Xavier, please contact GRE at 1-888-GRE-SCORE.
Applicants should have an undergraduate GPA of 3.0 or above, a MAT score of 390 or above, or a score of 4.0 or above on the analytical section of the GRE.
Application deadlines are:
Spring Semester: October 1
Summer Semester: February 1
Fall Semester: February 1
Faculty will review the pool of applications after each of these dates and will then invite selected candidates to an on-campus interview to continue the application process.
Curriculum
Group I
Course Name
Credit Hours
Total Hours
12
COUN 501 Lifespan Development
COUN 533 Counseling Theories & Techniques
COUN 536 Group Process
COUN 636 Career Counseling
Group II
Course Name
Credit Hours
Total Hours
8
COUN 579 Psychological & Achievement Testing
COUN 630 Intro to Mental Health Counseling
COUN 631 Counseling Issues & Ethics
COUN 640 Family Relations
Group III
Course Name
Credit Hours
Total Hours
9
COUN 509 Counseling Research Methods
COUN 638 Cross Cultural Counseling
COUN 669 Pre-Practicum/Counseling Lab
COUN 765 Crisis Counseling
Group IV
Course Name
Credit Hours
Total Hours
11
COUN 642 Consultation & Supervision
COUN 767 Treating Addictions (Advanced)
COUN 773 Counseling Practicum
Group V: Electives
Course Name
Credit Hours
Total Hours
20
COUN 671 Counseling Internship (600 hours)
COUN 760 Personality & Abnormal Behavior
COUN 762 Intellectual and Personality Assessment
COUN 763 Diagnosis of Psychopathology
COUN 764 Counseling & Psychotherapy
COUN 766 Intervention Skills for the Severely Mentally Disabled
Sample Courses
Lifespan Development - COUN 501 - 3 credit hours - Lifespan Development involves the study of the nature and needs of individuals at all developmental levels. Knowledge and comprehension of issues of human adjustment faced at all stages of development from conception through retirement are addressed through the application of psychological principles in the field of counseling.
Counseling Issues and Ethics - COUN 631 - 2 credit hours - This course is designed to increase awareness of complexities present in counselor practice and to teach a process of ethical decision-making. In addition, the student will learn ethical and legal responsibilities of the counselor and the counseling profession.
Personality and Abnormal Behavior - COUN 760 - 3 credit hours - A study of the dynamics of the disturbed personality, symptoms, causes, treatment of psychoneuroses, psychoses, and abnormal personalities. Emphasis is placed on psychopathological conditions related to children, adolescents, young and middle-life adults, and the aged.
Counseling Practicum - COUN 773 - This practicum experience involves completing recorded interviews with bona fide clients and producing appropriate client reports and student self-evaluation forms. Students must complete a total of 40 clock hours of counseling sessions with approximately four clients, 8 hours of which must be recorded for supervisor review. Students will also be expected to lead a group counseling experience.
Tuition & Fees
| Tuition, per credit hour | Cost |
| --- | --- |
| MA Counseling Programs | $635 |
| Student Fee, per semester | |
| --- | --- |
| Graduate Student Association Fee, degree seeking full-time | $8 |
| Graduate Student Association Fee, degree seeking part-time | $4 |
The amounts listed are for the 2019-20 school year, and include classes from Summer 2019 though Spring 2020. These amounts are updated to the most recent amounts available. For the full listing, please visit xavier.edu/costs.
100% of standards met in accreditation review by the council on accreditation of counseling and related education programs
100%
of standards met in accreditation review by the council on accreditation of counseling and related education programs
THE CLINICAL MENTAL HEALTH PROGRAM
PROFESSIONAL
The degree program is designed to meet the educational requirements for licensure as a professional clinical counselor.
FLEXIBLE
Since a majority of students are employed, class and curricular offerings are scheduled in the late afternoon, evenings, and weekends to accommodate student schedules.
CONNECTED
Our clinical coordinator maintains an ongoing relationship with over 100 agencies and schools and will work collaboratively with you to create a successful internship experience.
Introducing Xavier's
Counseling Program
Fully accredited
The Clinical Mental Health Counseling program is accredited by the Council for Accreditation of Counseling and Related Educational Programs (CACREP). The accreditation runs through March 31, 2022. The CACREP 2009 standards combine the Community Counseling and Mental Health Counseling standards into standards for Clinical Mental Health Counseling programs.
Related Stories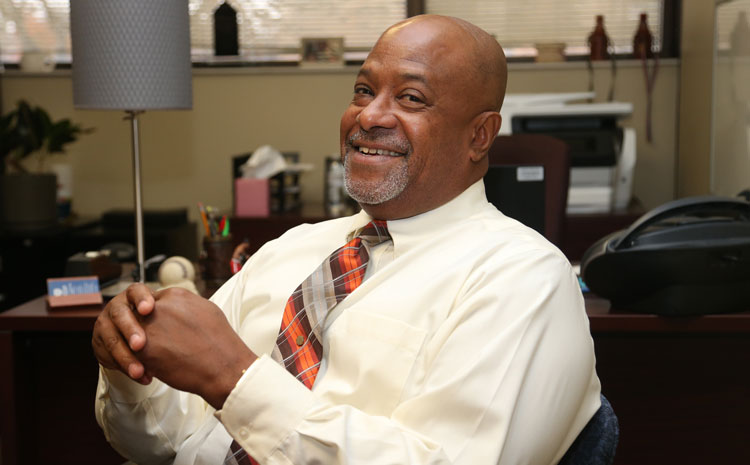 Norman Townsel: Teaching How to Give Hope
"Always the hope is you can expose them to things to give them hope. They all lack a belief in themselves."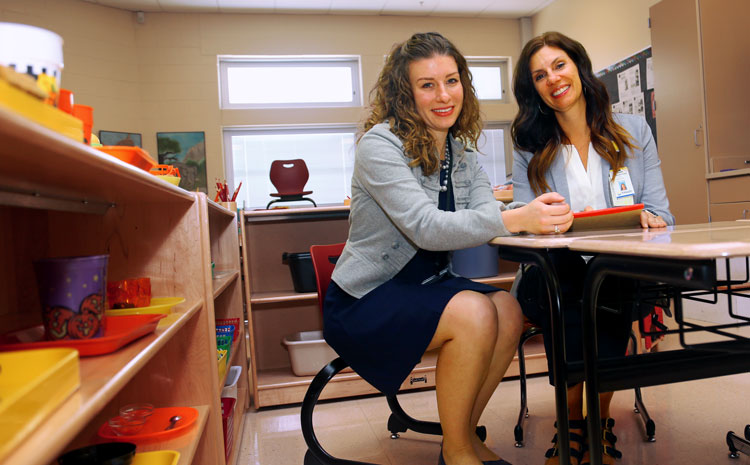 Academic Partnerships: School-Based Care
Arianna Constantakes, a Xavier PsyD doctoral candidate, is gaining experience helping elementary school students through a unique partnership with TriHealth's school counseling program.
The Counseling Internship
The Ohio Counselor and social-impact Worker Board requires that a minimum of 600 clock hours of supervised clinical counseling experience in an on-site setting be completed as part of the student's Masters program. The Xavier program is designed to help students meet this requirement by offering 4 semester hours of internship activities.
The following requirements will be met during your internship:
Direct service counseling activities with individuals and/or groups.
Supervised activities in the area of diagnosis and treatment of mental and emotional disorders.
Face-to-face meetings with an on-site PCC licensed supervisor.
Xavier by the numbers
1
CLASSES MEET ONCE A WEEK MAKING OUR PROGRAM FLEXIBLE FOR STUDENTS WHO WORK.
Over 100
PARTNERSHIPS WITH SCHOOLS AND CLINICAL SITES TO OFFER PLENTY OF INTERNSHIP OPPORTUNITIES
23
NUMBER OF STUDENTS PER CLASS