Psychology
Undergraduate Program (BS)
What do we think about most? People. What does the workplace most value? Working with people. Who will we spend the most time with through the rest of our lives? People. So what better area to study than the science of people? Psychology.
Sample Four-Year Psychology Course Sequence
Sample Courses
Xavier is known for providing an education that's both challenging and personal. Here are some courses that are part of the Psychology major at Xavier:
General Psychology (PSYC 101) - Basic psychological processes such as sensation, perception, motivation, learning, abnormal, social, and personality development.
Developmental Psychology (PSYC 231) - Factors influencing a person's life span. Application to stages of physiological maturation, developmental tasks, social learning, personality integration.
Abnormal Psychology (PSYC 277) - Dynamics of the disturbed personality; symptoms, causes, treatment of psychoneuroses, psychoses, deviant personalities.
98% of Xavier Graduates are employed, attending grad school or working in service or volunteer positions within six months of graduation.
98%
of Xavier Graduates are employed, attending grad school or working in service or volunteer positions within six months of graduation.
STAND OUT THAT'S THE XAVIER DIFFERENCE
STUDENT INVOLVEMENT
Meet other students in the Psychology Club and explore research, service, and jobs. Club members present at local, regional and national conferences.
HANDS-ON EXPERIENCE
As a psychology major, you'll have the unique opportunity to choose, create and present a research project to your faculty and peers.
PROFESSIONAL CONNECTIONS
Our Mentor Program has matched over 2,500 students with executives & career professionals in the Cincinnati area and throughout the United States.
Xavier by the numbers
21
AVERAGE SIZE OF CLASSES
10
HOSPITALS WITHIN 10 MILES OF CAMPUS
75,000+
XAVIER GRADUATES ACROSS THE GLOBE
ALL
STUDENTS HAVE ACCESS TO A MENTOR
The Xavier Experience. There's Nothing Like It.
Play Video
Related Stories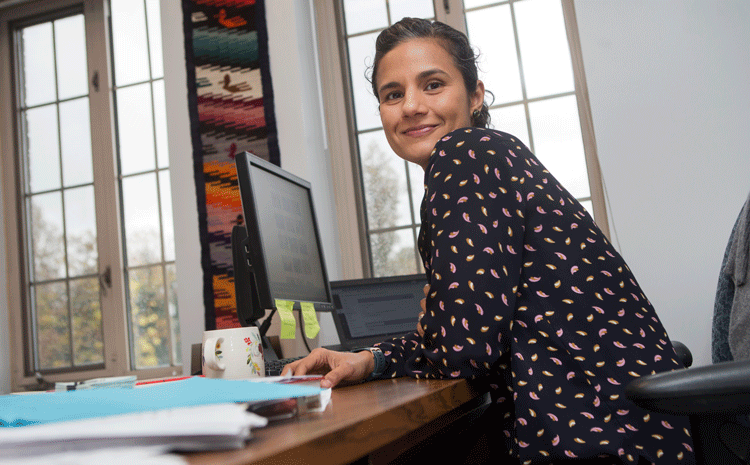 Faculty Spotlight: Stacey Raj, Psychology
Stacy Raj always knew she wanted to study psychology so she could help children and families at risk of abuse and neglect. Now she's not only fulfilled her dream of becoming a psychologist specializing in child and family psychology, she's also helping Xavier students reach their own goals and helping families have better lives at the same time.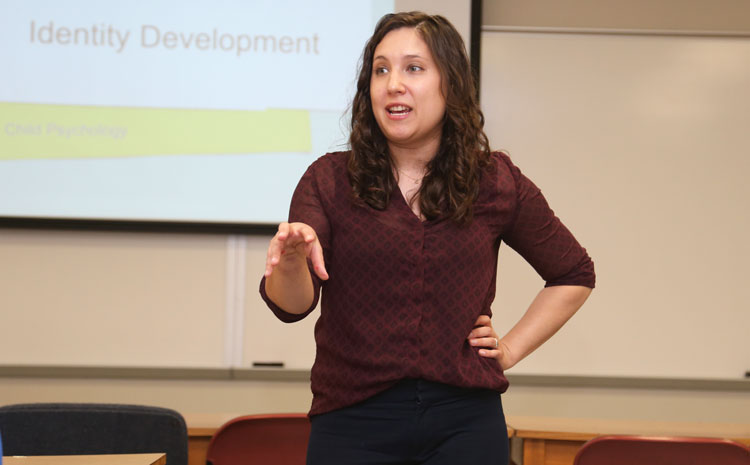 Jen Gibson's Students Teach—and Learn—in Local Classrooms
Students in Jen Gibson's Child Psychology class learn about psychological theories pertaining to childhood behavior and mental health in the classroom, including bullying behavior, then they experience those theories in action with real schoolchildren every week at a local elementary school.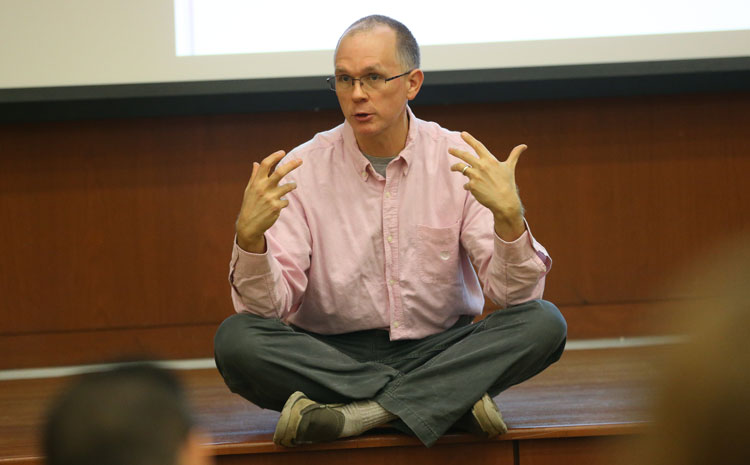 Morrie Mullins: The Humanitarian Side of Psychology
Since coming to Xavier 15 years ago to join the psychology faculty, Morrie Mullins, PhD, has focused on teaching students about the scientific foundations required of skilled industrial-organizational psychologists. Along the way, however, Mullins discovered the softer side of I-O psychology. It's called Humanitarian Work Psychology—and he's become a total convert.
AFTER
GRADUATION
Xavier Psychology graduates have accepted jobs in may fields, including
Xavier is in the heart of Cincinnati