Master of Science in Athletic Training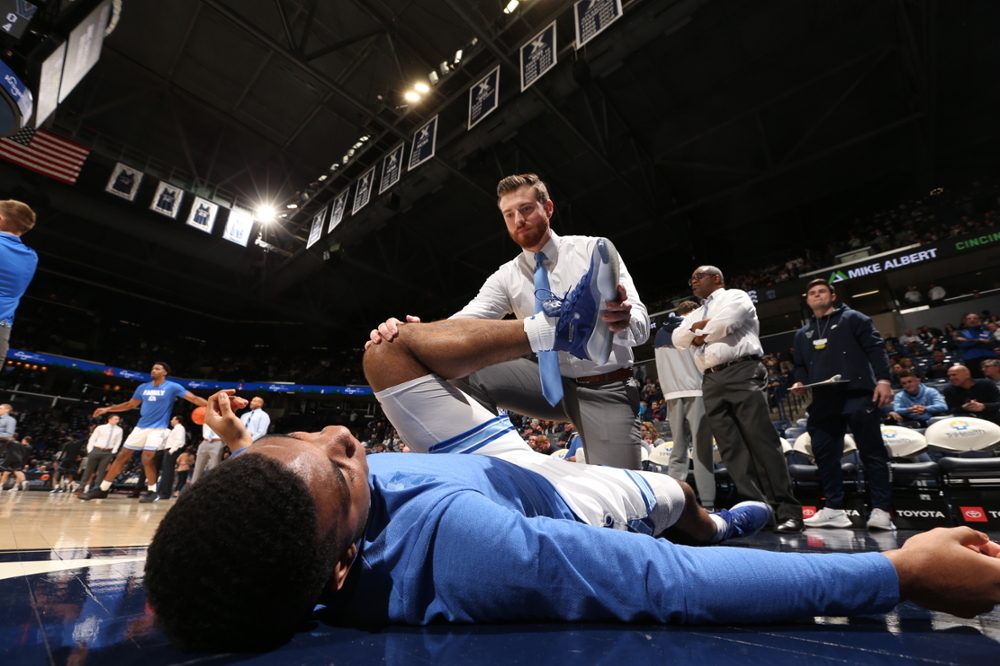 Athletic Trainers collaborate with doctors, physical therapists, registered dietitians, and more to provide care for the entire person-not just the injury. Learn Athletic Training from Certified Athletic Trainers working in the field, in our personalized program.
Graduates of Xavier University's athletic training program receive a Master of Science (M.S.) degree and are eligible to sit for the BOC exam. Students may enter the M.S. in Athletic Training degree through one of two options:
Option 1: 2-year program for students with a bachelor's degree
Students who have completed a bachelor's degree and have completed all prerequisites may complete the 2-year / 5-semester MS in AT degree.
Option 2: 5-year program for students without a bachelors degree (3+2 design)
In the first three years of this program students will complete courses to fulfill all XU core requirements, Exercise Science major requirements, and prerequisites for the MS in AT program. Once accepted into the masters degree program, students complete the 2-year / 5-semester MS in AT degree. After the fourth year at XU, students will earn an undergraduate degree in Exercise Science and after the fifth year, students will earn a Master of Science in Athletic Training.
Diversity & Inclusion
Xavier is strongly committed to enhancing equity, inclusion, and diversity.  These values are central to our mission.  We strive for a climate of respect and inclusiveness that welcomes and supports students from diverse backgrounds and life experiences, deliberately seeks out multiple perspectives, and is committed unreservedly to open and free inquiry.  The Athletic Training Program welcomes a broad spectrum of applicants, and particularly invites applications from diverse groups (e.g. gender, ethnicity/race, and other individuals who are under-represented in the profession).
Cincinnati offers a world of opportunities
Students in the athletic training major participate in hands-on learning experiences under the direct supervision of Certified Athletic Trainers in concert with team physicians, orthopedic physicians, physical therapists, and other allied health professionals.