Master of Science in Athletic Training Alumni
Athletic Training Alumni
Alyssa Egan - Class of 2019
Athletic Trainer at South Dakota Mines and Technology
"I picked Xavier University initially because of class sizes, reputation, and the opportunity both in academics and in the Cincinnati area. I strongly believe that life is all about building valuable connections with people. It's all about who you know. After meeting the staff at Xavier University, I knew I would be both challenged and encouraged. I knew I would be given resources and experiences that would propel me forward personally and professionally. As high as my expectations of Xavier's Athletic Training program were, they were all exceeded during my time in Cincinnati. If you take advantage of all the opportunities and give it your all, you will walk out prepared for all this profession will throw at you. Or at least someone to call when a curveball comes your way :)"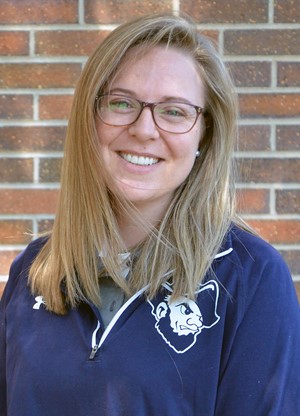 Connor Barnes - Class of 2012
Athletic Trainer at Xavier University
"Xavier's athletic training program laid the foundation for the Athletic Trainer I am today. The classroom setting was great with smaller class sizes and building relationships with my fellow classmates. The instructors all took the time to make sure we learned all the material and truly care about their students' successes during school and after. The clinical experiences were also great! The city of Cincinnati provides so many opportunities you can't get anywhere else. Xavier chooses preceptors who truly care about teaching the next generation of Athletic Trainers. Xavier left such a lasting impact on me that I have had my dream job of being back at X since 2014. I love continuing to work with our amazing students and our MSAT professors. I would not be where I am today without Xavier's AT program!"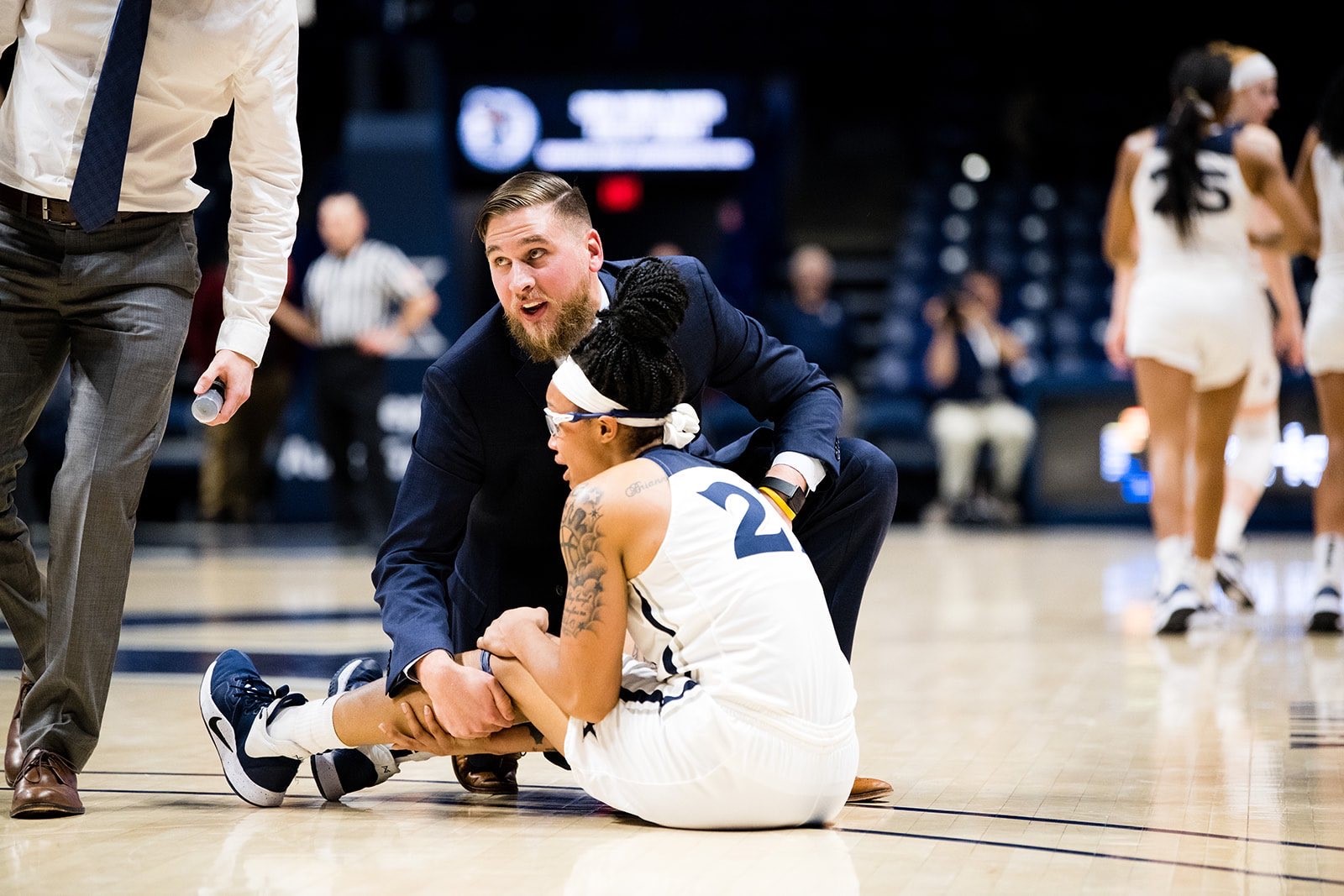 Rachael Bousman - Class of 2014
Athletic Trainer at Camp Pendleton Marine Corps Base, San Diego, CA
"I feel fortunate to have chosen the Xavier Athletic Training Program which has prepared me for the multitude of injuries and different military athletes I treat in the Marine Corps. The close relationships formed at Xavier with fellow AT students as well as the excellent mentoring of all the ATC's is something I still rely on many years later. One for All and All for One!"

Maura Shea - Class of 2016
Athletic Trainer Rehabilitation Specialist
"The educators and clinical staff at XU collaborated to give me a variety of experiences. I learned how to evaluate and treat the whole patient instead of just an injury."
"My favorite part of the XU system is the way the academic and clinical aspects complement one another. Together they taught me that medicine is an evidence-based practice, which is strengthened by the clinical expertise of a practitioner, and where patient values must always be considered."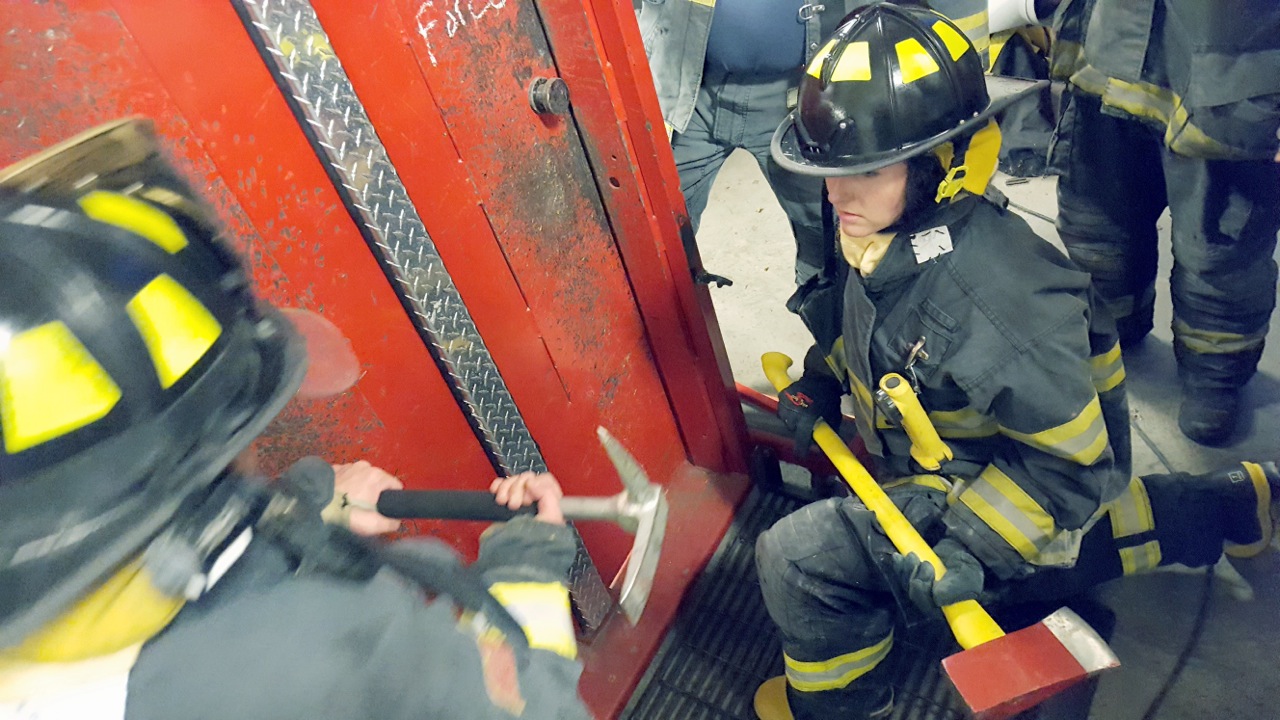 Maura works with Tactical Athletes in Indiana.  On this day the firefighters she works with were teaching her about the demands of their job.
Dalton Davis - Class of 2020
Athletic Trainer with FC Cincinnati
"I decided to pursue my Masters in Athletic Training at Xavier after having met Tina and Lisa. I knew after meeting these two wonderful women that this would be a place for me to learn and grow as a clinician and person. The Full-time athletic trainers that provided me with experience and mentorship were absolutely amazing and I would not be where I am today if it weren't for Xavier and it's Masters in athletic training. I would make the same choice ten out of ten times to go back to X. Muskie for life, go X!"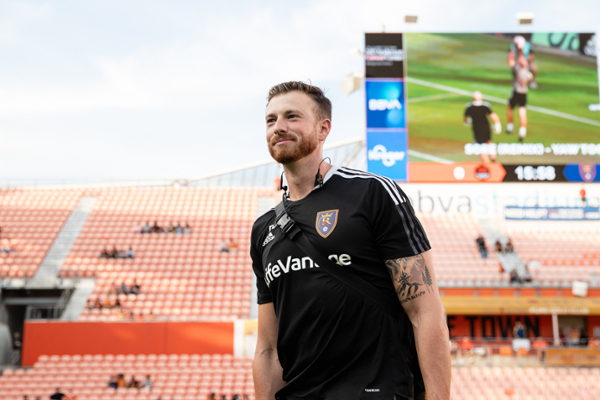 Vince Del Valle - Class of 2014
Assistant Athletic Trainer at Michigan State University
"The relationships I made and the experiences I had during my time in the XU AT program have made me into the athletic trainer I am today. I still keep in contact with my fellow classmates, as well as the athletic training faculty/staff, and I will for life."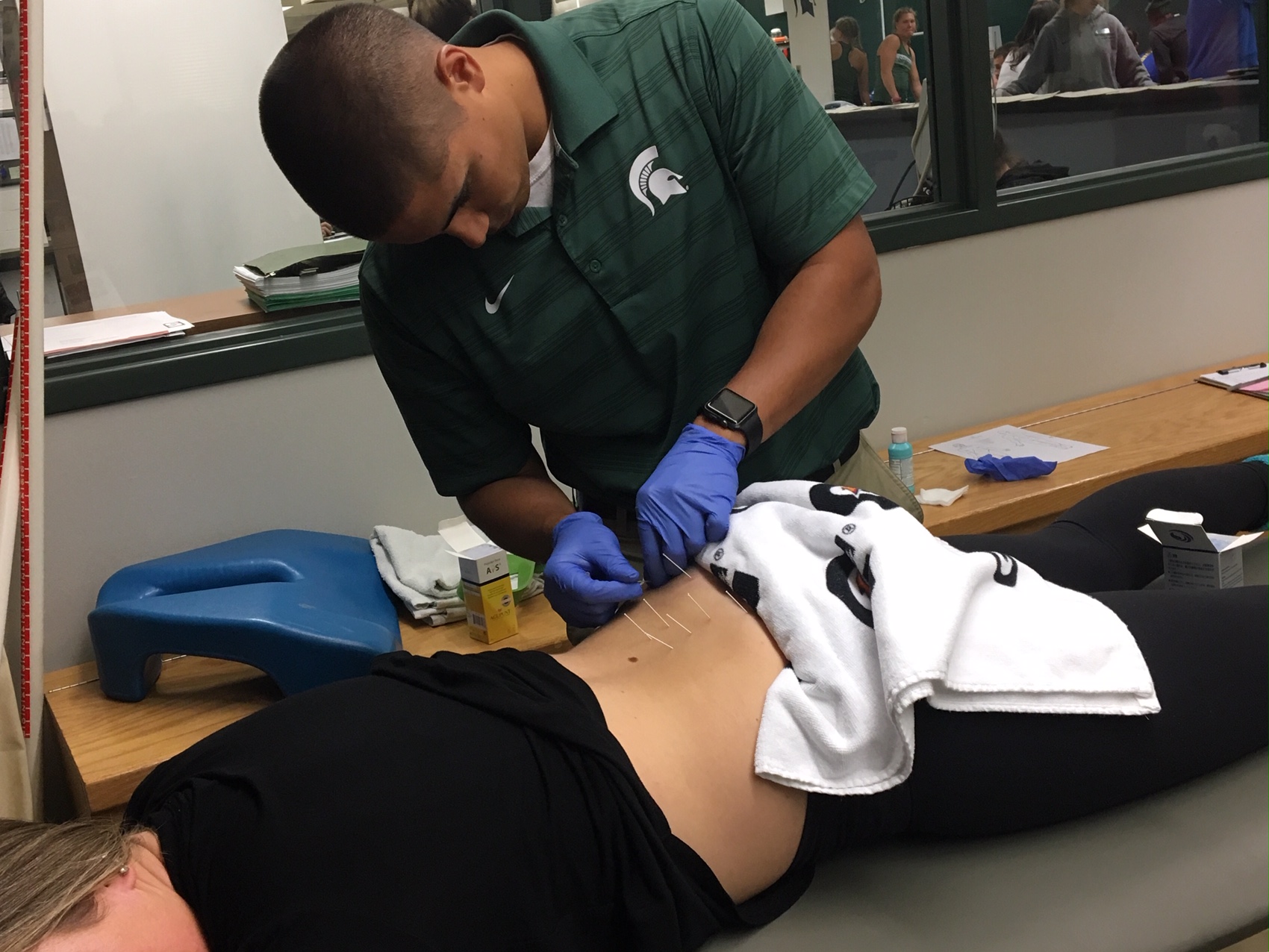 Tara Bailey - Class of 2010
Athletic Trainer at the University of Michigan
"One of the best professional and personal decisions I have made was to attend Xavier University and to be a part of their athletic training program. The individualized attention to each and every AT student allowed for priceless one on one learning, mentorship, and support that continues to this day. The support from the professors, clinical preceptors, older student athletic trainers, student-athletes, and even alumni made for a once in a lifetime learning experience. The program does a phenomenal job with preparing their students for life and their professional career. One of the most amazing things about this program is that even post-graduation everyone is still there ready and willing to help each other in any way they can. Xavier University was and still is a second home to me. The friendships and mentorships I formed in those four years have helped me grow into the person I am today and we continue to better each other personally and professionally." 
Jacob Verket - Class of 2021
Head Athletic Trainer at Fullerton Union High School, C.O.R.E Physical Therapy
"The class size at Xavier gave me more time to work on my skills under the supervision of Tina and Lisa. They are both incredibly intelligent, and very patient as well. If there was ever anything I struggled with, they put in the time to help make sure I understood the concept completely before moving on. Xavier's program also exposed me to some of the best clinical rotations and internships I could've asked for. GO X!"
Nicole Jones - Class of 2011
Athletic Trainer for Connor High School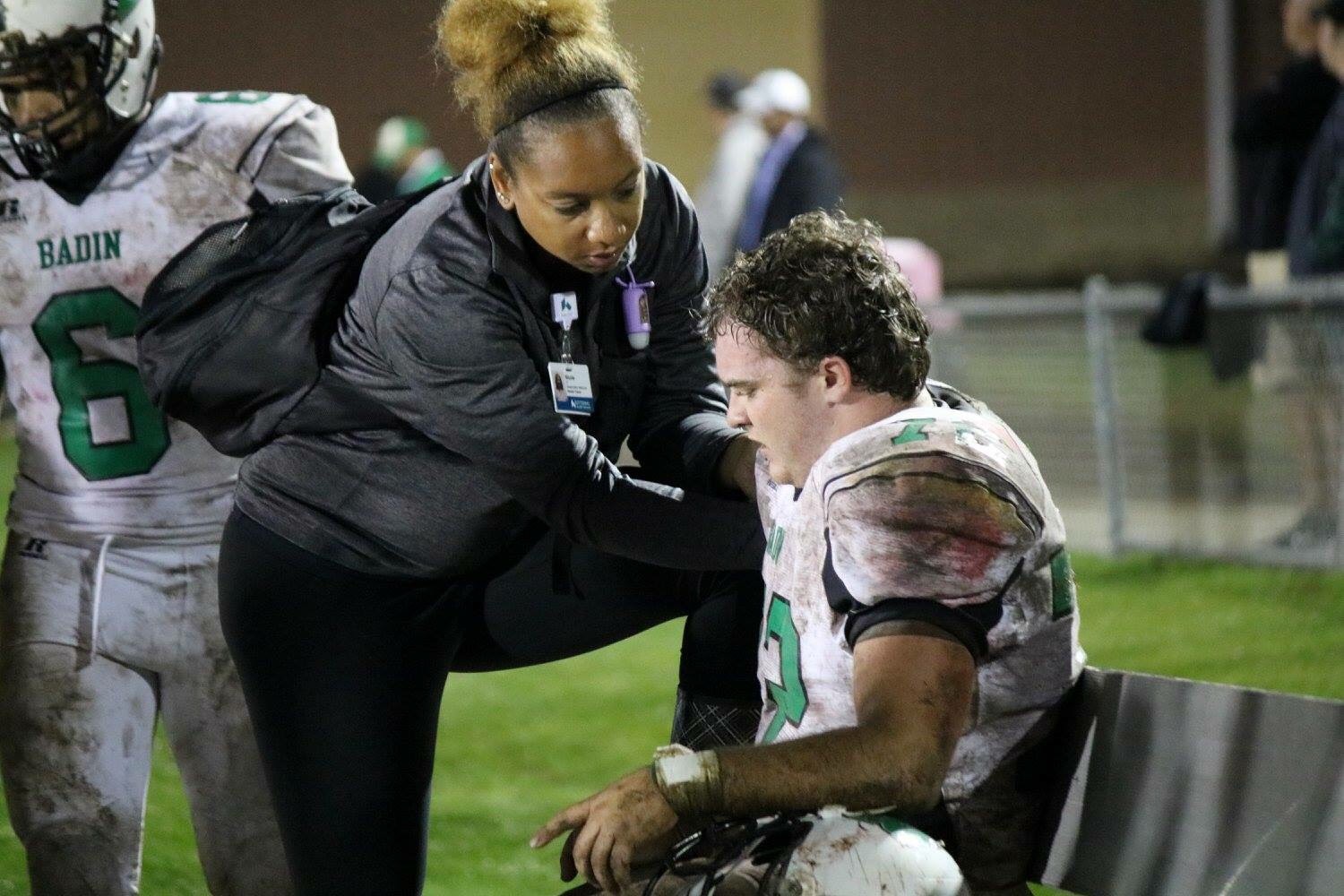 Ben Wimmer - Class of 2020
Athletic Trainer for NovaCare Rehabilitation
"Going through the MSAT program while working full time had its ups and downs, but at Xavier University I could always count on the everyone to put a smile on my face. Whether it was the academic staff, the preceptors, the other athletic training staff that I worked closely with or the team physicians, they always loved doing their jobs and it showed. It made being a part of the program something I'm proud to tell people."
"Choosing the program was a very easy choice for me too. During my first phone interview for the program I could tell that the students came first and it would feel like a family in the classroom. The smaller class size made each class personalized to the needs of the students so we never felt like we were lost or didn't understand a concept. It really helped me become the athletic trainer I am now. The connections I've made have been meaningful and they helped me get my first job in the middle of a pandemic."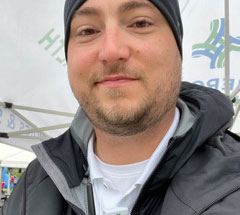 Lexie Eggert - Class of 2018
Athletic Trainer for Gustavus Adolphus College
"Coming into the athletic training program, I was not sure of my professional goals at the time. Tina took to the time to help me explore options and give me clinical experiences so I could better understand what I wanted to do after graduation. I think preparation after graduation is something this program excels in, so that students are well prepared for professional life. Without the Xavier values and the education of the athletic training program, I would not be where I am today."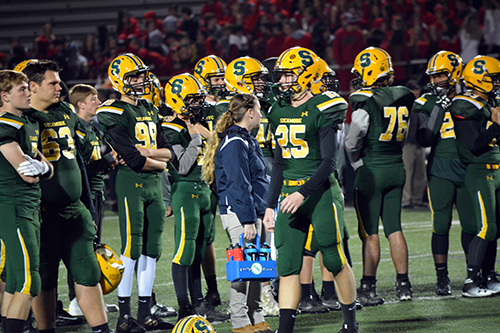 Mollie Borcherding - Class of 2021
Head Athletic Trainer at Scottsburg High School
"When I first visited Xavier and met with Tina I knew it was the place for me, and I wasn't wrong. When I met Tina I immediately knew that these professors cared about your education and clinical experience and I knew I would have a would have a great education and be prepared for my athletic training career after grad school. Through my experiences at Xavier I felt well prepared to enter the workforce and be a great athletic trainer because the professors and preceptors took their time to educate and prepare us by giving us a lot of hands on experience. I am very grateful I got to attend Xavier and learn from the best."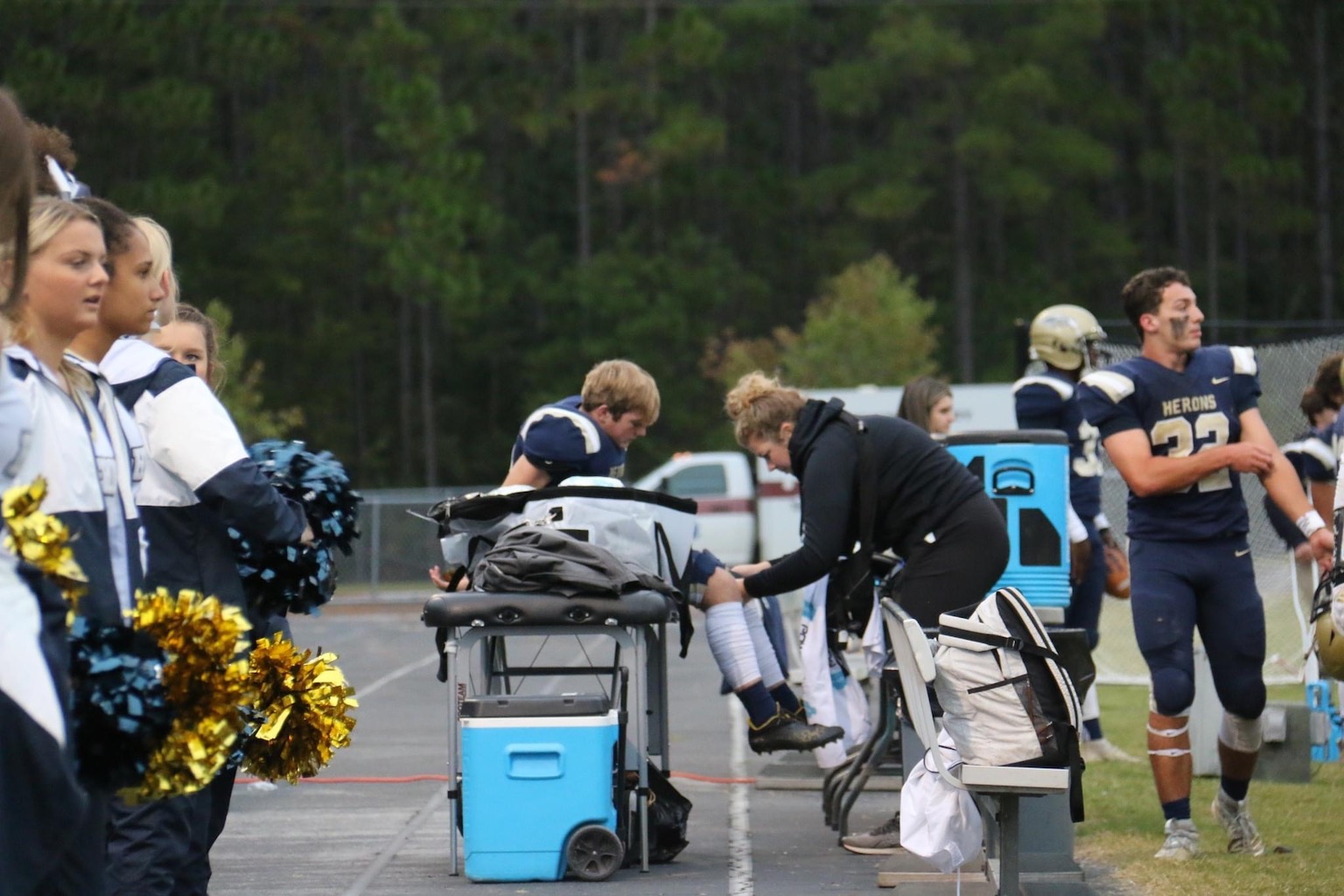 Madeleine Johnson - Class of 2017
Athletic Trainer with Emory Healthcare, GA
 "The athletic training program at Xavier University fully prepared me for my Masters both clinically and educationally. At XU, I was able to build and maintain great relationships with my preceptors, professors, and fellow classmates that I still have to this day. I can easily say that going to XU was the best choice for my career as an ATC."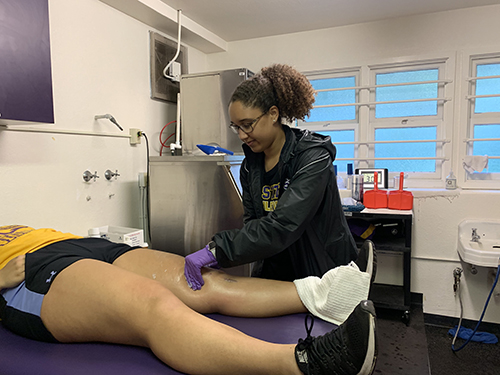 Adam Battiato - Class of 2017
Certified Athletic Trainer, Therapy Services & Sports Medicine at Orthopedic One in Columbus, OH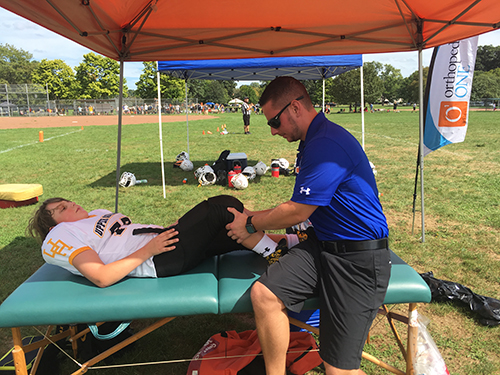 Patrick Reyes - Class of 2014
Athletic Trainer with Muir Orthopaedic Specialists in Walnut Creek, CA
"I think the AT program challenged and pushed me to expand my understanding of an ATC and to be the best version of myself. I became very close with my classmates which created a competitive and fun learning environment, and we have stayed in touch today. I thank all of the professors and staff ATCs at Xavier who worked with us in the clinical and classroom settings, and I will never forget the individuals who helped get me started in this allied health profession."
Nelle Tarzon Collins - Class of 2010
Athletic Trainer at Washington University in St. Louis
"I loved my experience at Xavier in the athletic training program.  It helped me learn how to be comfortable in uncomfortable situations and it solidified my love for becoming/being an athletic trainer.  I'm a Musketeer for life."

Emily Martz - Class of 2016
Athletic Trainer with Premier Health
"Xavier was the best choice I have made for my professional career. From the moment I stepped on campus and met with the clinical coordinator at the time, I knew this was the right program for me. From the individualized attention and support I received from the professors, clinical preceptors, and older students in the program, to all of the knowledge and resources available, this program gave me all the tools I needed to be the clinician I am today. Xavier University was my home for four years and gave me more than an education. It gave me life long friendships, taught me values, and gave me the tools needed to prosper and continue learning outside of the institution. If I were to do it all over again, I would choose Xavier University without hesitation."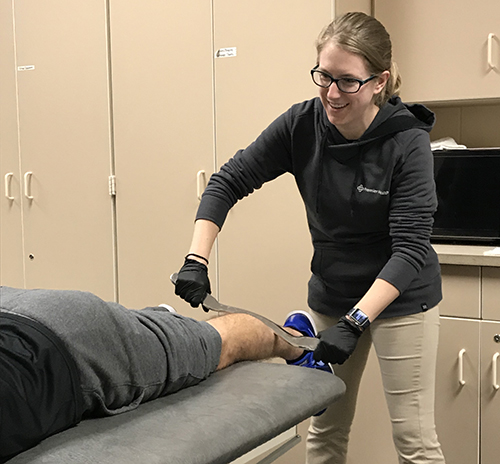 Kanosha Gray - Class of 2018
Head Athletic Trainer at Cheyenne High School in North Las Vegas, NV.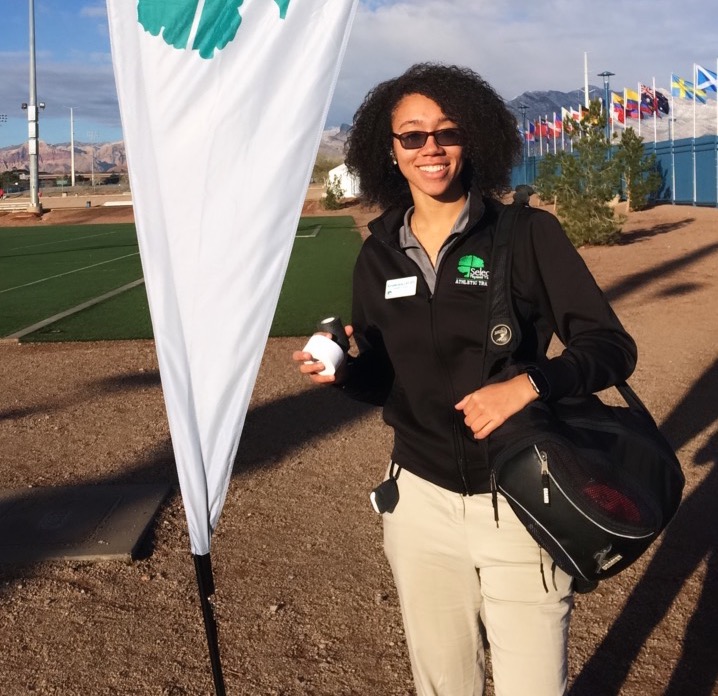 Haden Maloney - Class of 2021
Assistant Athletic Trainer at Marshall University
"Xavier's program gave me so many opportunities to learn and grow.  The variety of clinical sights offered allowed me to develop and become passionate about the collegiate setting.  I couldn't be more grateful to the faculty and preceptors."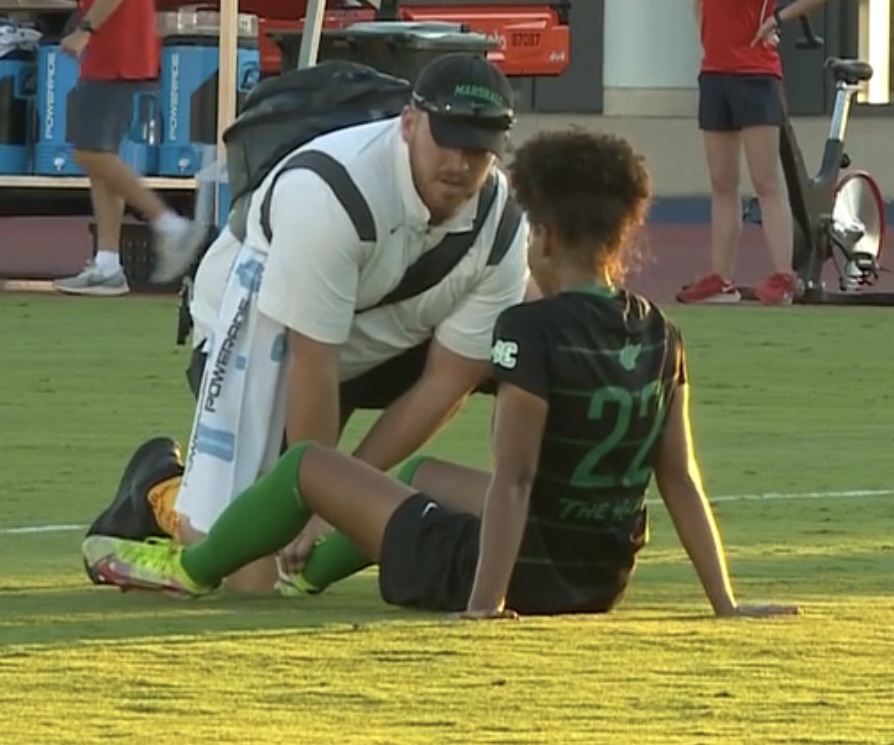 Crista Rosborough - Class of 2015
Clinical Education Coordinator at Xavier University
"Xavier's athletic training program provided me with the knowledge to be successful in post graduate education & my
current job both in the rehabilitation clinic setting & the high school setting. The Clinical experiences Xavier provided me, challenged me to continually raise the bar for all levels of patient care."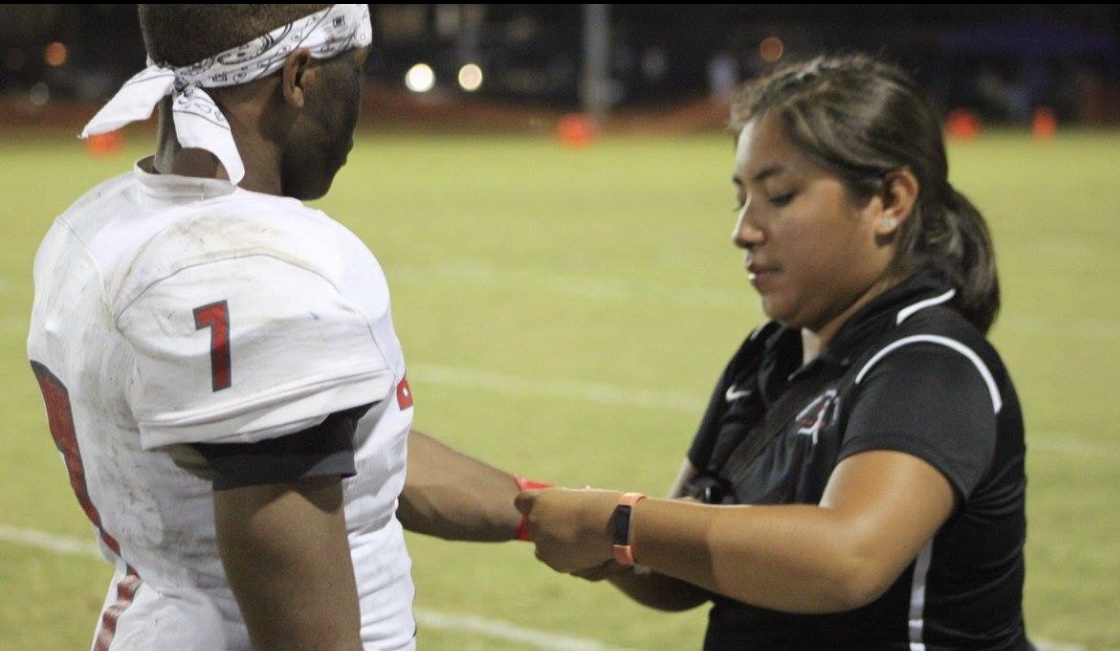 Cara Carrelli - Class of 2014
Assistant Athletic Training (Men's & Women's Rowing, Women's Soccer) at St. Joseph's University.
" I loved my time at Xavier University. As part of the Athletic Training Program I received a great education and developed a wonderful network of friends and faculty that have made a huge impact on my life, both personally and professionally.   I found the curriculum challenging and the clinical rotations exciting.  My education and training allowed me to pass the BOC exam on my 1 st  attempt and prepared me for my current position as a head athletic trainer.  I am thankful for the experience and the continued support of the Xavier community."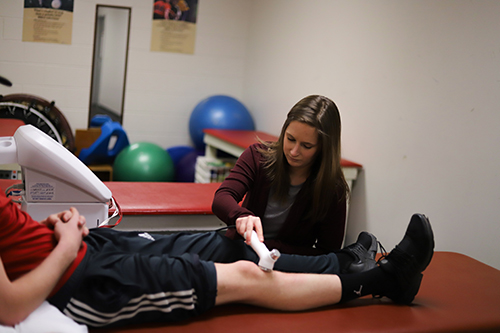 Colleen Earley - Class of 2015
Athletic Trainer at Huntsville Hospital Sports Center & St. John Paul II Catholic HS
"The Athletic Training program at XU pushed me to grow as a clinician and as a person. The small class size gave me the opportunity to get more individualized feedback needed to develop the necessary skills required to be a good athletic trainer. My clinical rotation at a local high school was more beneficial than I thought it would be. It forced me to be confident in my clinical decisions and treatment plans. Dr. Davlin put me in the clinical rotations at the right time based on what she knew would benefit me the best."