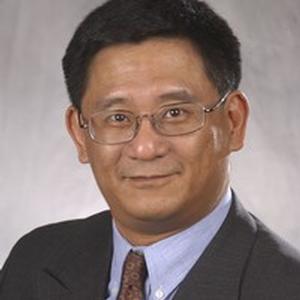 Dr. Lin Guo
Associate Professor, Graduate MHSA Program and Undergraduate BSHSA Program, Health Services Administration
Lin Guo, Ph.D., is an Associate Professor at the Department of Health Services Administration, Xavier University (Cincinnati, Ohio, USA) where he has worked since 1996. He received M.S. in Industrial Engineering in 1991 and Ph.D. in Industrial Engineering in 1995 from the University of Cincinnati. He earned B.S. in Mechanical Engineering in 1982 from the South China University of Technology, Guangzhou, the People's Republic of China.
At Xavier, he teaches two courses: (1) Quantitative Methods for Health Care Management and (2) Quality Improvement Techniques in Healthcare Management. In addition, he taught courses of Applied Regression and Ergonomics as an adjunct professor at the University of Cincinnati, and Quality Improvement in Healthcare in China and Lithuania.
His research interests primarily involve the effectiveness and efficiency of healthcare delivery. Research topics range from healthcare outcomes (e.g., avoidable hospital conditions, hospital readmissions, and Joint Commission's core measures), community health (e.g., comparison of health status of African American and Caucasian women), to healthcare operations (e.g., functions of ethics committees in hospitals, implementation of outpatient disease management programs, physician recruitment, and prevention of musculoskeletal injuries of nurses). Research settings include hospitals, long-term care facilities, physician groups, health insurance companies, governments, and patient homes. Clinical areas consist of stroke, heart failure, hypertension, pneumonia, diabetics, asthma, etc. He published over 20 peer-reviewed articles and conducted more than 25 academic presentations. He applied 5 research grants and was awarded 4 of them. His most recent research focuses on process improvement in healthcare operations.
He provided a variety of services to community as a faculty advisor, consultant, and volunteer. As a faculty advisor, he guided students to undertake process improvement initiatives in healthcare organizations. Projects ranged from patient wait time, patient satisfaction, film management, medication management in hospitals, and revenue cycle and self-assessment for the Malcomb Baldrige National Quality Award in physician groups, to resident and staff satisfaction in long-term care facilities.
As a consultant, he served as a senior methodologist in the Catholic Healthcare Partners (CHP) which was a hospital system headquartered in Cincinnati with more than 32 hospitals at the time he was serving. He assisted CHP with financial analyses, grant writing, and implementation of an outpatient disease management program. He helped the ChoiceCare which is now part of Humana to evaluate the ChoiceWise handbook for patients. He analyzed and modified the existing documents to increase the enrollment of children in working families to the State Children Health Insurance Program (SCHIP) for American Children Foundation. He evaluated hospital readmissions and premature discharges for the Iowa Peer Review Organization (Iowa PRO). He analyzed the rehabilitation data of injured workers and helped workers return to workplaces as soon as possible at the Bethesda Work Capacity Centers.
As a volunteer, he was part of the Health Improvement Collaborative of Greater Cincinnati Health Council and participated as a team member in a variety of projects designed to improve community health. He worked with the government of New Brunswick, Canada to manage physician resources. He helped Alzheimer's Disease Association to conduct a survey study to understand how physicians used the services.
Expertise
Quality improvement and statistics
First Year at Xavier
1994
Resume
Degrees
Ph.D. (Industrial Engineering), M.S. (Industrial Engineering), B.S. (Mechanical Engineering)