Classics and Philosophy Honors Bachelor of Arts
Undergraduate Program (BA)
The Classics and Philosophy Honors Bachelor of Arts, with a focus on Latin, Greek, and Philosophy, brings a level of achievement and prestige to whatever professional career path you choose. Xavier's oldest honors program is based on the classical Jesuit way of education grounded in more than four centuries of creating lifelong learners.
Sample Four-Year Classics and Philosophy Honors Bachelor of Arts Course Sequence
Sample Courses
Xavier is known for providing an education that's both challenging and personal. Here are some courses that are part of the Classics and Philosophy Honors Bachelor of Arts major at Xavier:
Latin 211 - A critical reading of selections from the orations.
Latin 241 - Intensive grammar instruction through composition into Latin from English.
Greek 380 - In addition to reading Greek texts in the original language, Greek 380 is designed to have an academic service learning component and/or a topic that engages a modern question to which ancient thought can be applied. The focus of the course will vary from semester to semester, but examples could include: war and peace, class, aesthetics, modern Italy, classics and the civil rights movement, feminism and classical literature, immigration, criminal justice, race, education;This requirement will make explicit the enduring connection between antiquity and the present.
Philosophy 100 - An introduction to philosophical thought by way of Plato's Republic and other readings in moral philosophy. Special emphasis on justice.
Philosophy 200 - An investigation of fundamental human questions by way of classic works of philosophy.
Classics 398-399 Capstone Thesis - This is the first part of the senior thesis/pre-seminar course that fulfills the Capstone Course requirement necessary for the completion of the Honors Bachelor of Arts curriculum. This course has as its goal the preparation of the thesis mandated for the completion of the HAB curriculum. This course will serve two purposes: (1) to prepare the student practically for the thesis in such areas as format, deadlines, selection of director and committee, presentation, organizing content, style, expectation, etc.; and (2) to help the student research and reflect on/discuss areas related to ideas and subject matter previously studied throughout the HAB program.
100% of students who graduate from Xavier's Honors programs are employed, enrolled in a full-time graduate program or volunteering within 6 months of graduation.
100%
of students who graduate from Xavier's Honors programs are employed, enrolled in a full-time graduate program or volunteering within 6 months of graduation.
STAND OUT THAT'S THE XAVIER DIFFERENCE
PROFESSIONAL EXPERIENCE
Cincinnati is home to more Fortune 500 companies per capita than Los Angeles, New York or Chicago. We'll help you find internships with local and national organizations in both public and private industries.
HONORS ADVANTAGE
Priority registration and small class sizes allow you to ask the right questions and get the attention you need to succeed and learn. On top of that, Honors students have the option to live among other Honors students in reserved residence hall wings, making it easy to find a study partner or a quiet corner.
CORE CURRICULUM
The Honors BA curriculum offers a broad education, but one that is also deep and rigorous. The classes you'll take, from Greek and Philosophy to advanced Economics and English, will make it easy for you to double major and give you a valuable foundation for your first job.
Xavier by the numbers
21
AVERAGE SIZE OF CLASSES
75,000+
XAVIER GRADUATES ACROSS THE GLOBE
93%
OF SENIORS RATE THEIR EXPERIENCE AS GOOD OR EXCELLENT
30+
STUDY ABROAD OPPORTUNITIES
The Xavier Experience. There's Nothing Like It.
Play Video
AFTER
GRADUATION
Xavier HAB graduates have accepted jobs in many fields, including
Biochemists
Financial Planners
College Professors
Derivative Associates
Attorneys
Physicians
Orthopedic Surgeons
Public and Private
High School Teachers
Neurologists and Neurosurgeons
Legislative Program Managers
Ophthalmologists
Librarians
Xavier is in the heart of Cincinnati
Related Stories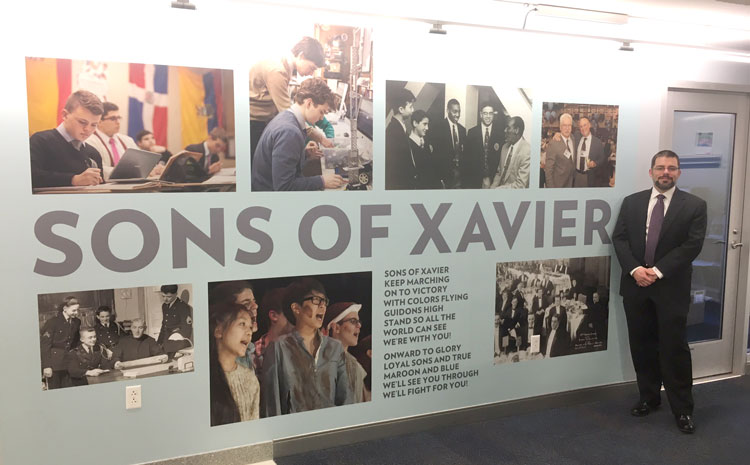 Alumni Spotlight: Steve Noga
Steve Noga (Honors Bachelor of Arts, '99) has helped bring a piece of Xavier University to New York City. Except he has brought it to Xavier High School, in Manhattan.