Program Details
Our graduate theology program at Xavier University is offered through the Institute for Spirituality and Social Justice. The Institute offers students a rich academic and engaged atmosphere in the Ignatian tradition where they pursue personal enrichment and the grounding for a variety of Christian vocations, career options, or future doctoral work. Rigorous classes presented in a variety of formats (online, evening, weekends, condensed 8-week) allow students to explore theology and topics of Social Justice, Biblical Studies, Spirituality, World Religions, and Youth/Campus Ministry.
Theology graduate students gain the historical awareness, critical skills, and professional resources necessary to enter or advance in a variety of career options, such as teaching, ministry, or writing; doctoral work; or to promote their personal spiritual development.
The Institute offers: 
Small classes held at a variety of times (i.e. in the evenings, on the weekends, or online)
A variety of class formats (i.e. weekly in person meetings, a condensed 8-week format, online, or a hybrid format which includes online and in person)
A course schedule that accommodates full-time or part-time working students
The option to begin courses in the summer, fall, or spring
Special tuition rates for teachers, those working in social and religious ministries, and volunteers
Scholarship fund may provide tuition assistance
NEW Synchronous Online Graduate Student Option 
The ISSJ is excited to announce a new Synchronous Online Graduate student option - students enrolled in this format option will have the ability to attend all of their theology graduate classes synchonously online. Meaning their classes will be scheduled at a specific time but that they will be able to attend using a computer and a web-conferencing program (such as Zoom) and will be considered a fully online student to allow anyone across the nation to become a Xavier Theology graduate student, without the requirement of coming to campus.
Options for Graduate Study
Students choose to study theology at Xavier University because of the diversity and expertise of its theology faculty, the grounding in the Ignatian tradition, and the approach that is ecumenical and inquiring in spirit. Xavier's variety of degrees (general and specialized) offered within the Institute for Spirituality and Social Justice empower students through constructive theological reflection and responsible social action. The General MA degree path is ideal for those who would like to pursue personal enrichment or future doctoral work
The specialized degrees in theology offered by the Institute for Spirituality and Social Justice are designed to bring together theory and practice, building on the traditions of spiritual discernment (Ignatian and others), theological reflection and purposeful action. These degrees educate adult learners towards work as knowledgeable, thoughtful and responsible professionals who improve their work environments and society as a whole. These specialized degrees prepare students for a variety of challenging and rewarding careers in sustainability, social ministry, and pastoral ministries- including youth and campus ministry and chaplaincy.
Xavier's graduate program in theology supports any number of professional options, and our program provides flexible possibilities for innovative degrees. However, you may find yourself wanting a rigorous introduction to a very specific topic in the context of the unique space of support, stimulation, rigor and depth of our courses. Did you know you can register for up to two graduate courses without being a degree-seeking student? Or you can take a series of courses designed to support you with a Certificate in Theological Studies.
We encourage you to contact us with your interests.
Curriculum
Foundational Courses
THEO 504 Liberating Bible
THEO 547 Ethics in a Time of Planetary Crisis
THEO 555 Key Turning Points in Christian History
THEO 624 Theological Imagination: Approaches to the Sacred
The general MA in Theology takes the foundational courses plus 15 semester hours in elective courses.
Our specialized degrees take the foundational courses, THEO 690 Discernment and Integration: Capstone Course, and the corresponding courses for each concentration:
Tuition and Fees
Sample Courses
THEO 504 - Liberating Bible - This class introduces methods of scripture study used to interpret both the Hebrew Bible and the Christian Scriptures. This introduction substantively addresses the relationship between biblical interpretation and Social justice questions regarding gender, race, class, and the environment.
THEO 514 - Spiritual Exercises For 21st Century - This team-taught course re-envisions Ignatius' Spiritual Exercises in light of recent New Testament scholarship and a contextual understanding of the sixteenth century, in which the Exercises were developed, with an eye to the global challenges and possibilities of our era.
THEO 520 - Journey Through Christianity I - This course is an introduction to the evolution of Christian thought from the first century to the late Middle Ages focusing in particular on the issues of community, authority and ecclesial expansion.
THEO 607 - Theology and Migration - In this course, students will reflect on the histories and the contemporary phenomena of migration. Students will seek to understand migration theologically, Biblically, historically, and ethically in the broader framework of divine hospitality.
THEO 622 – World Religions and the Environment - This course will explore the contributions of several world religious traditions towards constructing an environmental theology that can address our current global environmental crisis.
Outcomes
Optional concentrations support careers in:
Campus and youth ministry
Pastoral ministry
Religious education
Social justice
Environmental justice
Non-profit agencies
Health care
Doctoral work
Take the Next Step
Loading...
---
Solid Foundation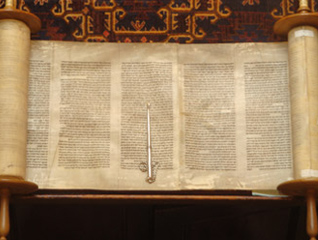 Students receive a strong grounding in biblical studies, history of Christianity, ethics, and systematics. Electives allow for students to craft a unique degree path as they choose from a variety of courses in social justice, spirituality, pastoral ministry, and world religions.
---
---
Space for Reflection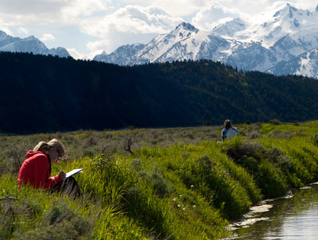 Whether students are looking for personal enrichment, preparation for a new career, or hoping to pursue doctoral work, graduate theological study empowers students with reflection and imagination that will enrich their work and life experience.
---
---
Discernment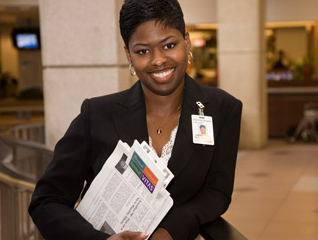 Each of us has a purpose in life—although it often takes a supportive learning community to refine that purpose. Xavier will help you understand your unique gifts and passions and, with the tools of Ignatian discernment, you will learn practices to help you live toward your life's purpose.
---
Theology (MA) Program at Xavier University
The mission of Xavier's theology program is to provide a transformative theological education from a Catholic and ecumenical perspective inspired by the documents of the Second Vatican Council and the 35th General Congregation of the Society of Jesus. Accordingly, our mission empowers graduate students to: think theologically, analyze issues from a Catholic and interreligious perspective, and act responsibly in the world for the promotion of peace and justice. Our graduate program in theology provides students with a firm foundation in Christian theology through the study of scripture, tradition and ethics. The program however, is flexible enough to accommodate a wide variety of interests while equipping students with the historical awareness and professional resources necessary to enter or advance in careers such as teaching, ministry or writing; to pursue doctoral work; or to promote their spiritual development.
Our graduate theology program at Xavier University is offered through the Institute for Spirituality and Social Justice. The Institute for Spirituality and Social Justice is a part of Xavier University's College of Arts and Sciences.
Xavier University's College of Arts and Sciences challenges students to develop an integrated understanding of humanity, the world, and God by pursuing the questions raised in Xavier's core and departmental curricula. The College of Arts and Sciences is the oldest and largest college at Xavier University. The college provides an excellent liberal arts education in the Jesuit tradition that prepares students for careers, professional or graduate school, and life in a global society.
Xavier University is a private university located in Cincinnati, Ohio, providing a liberal arts education in the Jesuit Catholic tradition. Founded in 1831, the University is the sixth-oldest Catholic university in the nation. It has been ranked among the top 10 master's-level universities in the Midwest by U.S. News & World Report for the past two decades. The Princeton Review names it one of the "Best 385 Colleges in America."
Additional Resources