Art
---
Undergraduate
|
Bachelor of Arts, Bachelor of Fine Art
Program Details
As an art major at Xavier, you'll perfect your craft—whether it's printmaking, ceramics, painting, photography or studying the business side of the arts. Here, you'll learn to think creatively and visually, have access to studio and gallery spaces and explore contemporary issues through art. You'll also be close to multiple museums, exhibition spaces and other cultural arts centers within the Cincinnati region. Cincinnati Art Museum, the Taft Museum of Art and the Contemporary Arts Center provide internship opportunities to students majoring in art. 
The Bachelor of Arts degree (52 credit hours​) is ideal for students who desire to study other liberal arts disciplines and/or licensure for teaching art at the pre-K through high school levels.
The Bachelor of Fine Arts degree (73 credit hours) differs from the Bachelor of Arts degree by its intensity, structure and required number of studio hours in art.
Concentrations
Art Education, Art History, Ceramics, Drawing, Fiber Arts, Graphic Design, Painting, Photography, Pre-Art Therapy, Printmaking and Sculpture
Scholarships
The McAuley Art Scholarship is awarded through a juried process to incoming first-year students majoring in art with good academic achievement and outstanding artistic talent as exemplified by their high school portfolio. Feb. 1 submission deadline.
Curriculum
The sample course sequence below illustrates class offerings for the Art major. Consult the official Xavier University course catalog for detailed registration and advising information.
Fall
Art 100: Seminar............ 1cr.
Art 101: 2D Design............ 3cr.
Art 102: DRAWING............ 3cr.
Core 100 or Theology 111............ 3cr.
Second Language I............ 3cr.
English 101 or English 115............ 3cr.
Core 101: GOA............ 0cr.
Spring
Art 105: 3D Design............ 3cr.
Art Studio elective (100 level) ............ 3cr.
Historical Perspective............ 3cr.
Core 100 or Theology 111............ 3cr.
Second Language II............ 3cr.
Core 102: GOA............ 0cr.
Fall
Art Studio elective (100 level)............ 3cr.
Art Studio elective (100 level)............ 3cr.
Art 270: History of Art I............ 3cr.
English 205............ 3cr.
Philosophy 100............ 3cr.
Spring
Art Elective............ 3cr.
Art Concentration Elective............ 3cr.
Art 271: History of Art II............ 3cr.
Philosophy 200 Philosophical Perspectives............ 3cr.
Theology 200+ Theological Perspectives............ 3cr.
Fall
Art 441: Junior Seminar............ 3cr.
Art Concentration Elective............ 3cr.
History of Art Elective............ 3cr.
Oral Communications Flag ............ 3cr.
Natural Science Elective............ 3cr.
Spring
Art Concentration Elective............ 3cr.
Mathematical Perspectives Elective............ 3cr.
DCR Flag Elective............ 3cr.
Social Science Elective............ 3cr.
Humanities Elective............ 3cr.
Fall
Art concentration Elective............ 3cr.
E/RS Flag............ 3cr.
Quantitative Reasoning Flag............ 3cr.
Writing Intensive Flag............ 3cr.
General Elective............ 3cr.
Spring
Art 490: Senior Concentration............ 6cr.
Scientific Perspectives Elective............ 3cr.
General Elective............ 3cr.
General Elective............ 3cr.
Core 499............ 0cr.
Sample Courses
Xavier is known for providing an education that's both challenging and personal. Here are some courses that are part of the art major at Xavier:
Freshmen Art Seminar (ARTS 100) - The role of art in human life and society is examined through the investigation of historical and contemporary artists' writings and work. Students are guided in the process of writing formal visual analyses about art as well as personal reflections. Mentoring students, creative initiative, artistic growth and commitment within the department tracks and for future careers is emphasized.
2D Design (ARTS 101) - Two-Dimensional Design is an introduction to art and design within a two-dimensional context. It is a hands-on class that develops the fundamental design skills to aid the student in any area of emphasis within the Department of Art. This course combines lectures and presentations, demonstrations, discussions, research, videos and formal class critiques. Grading focuses on process, creativity, formal and technical understanding and communication. Students learn to identify successful compositional elements and strategies. Projects are seen as exercises and experiments with limited variables and restraints. In-class critiques enable students to strengthen their ideas and become fluent in verbally articulating how they assess a work of art. Projects focus on line, rhythm, shape & rotation, value and color. Arts majors/minors only.
Drawing I (ARTS 102) - This introductory studio course will focus on the interpretation of form based on observation from life using a variety of traditional material including graphite, charcoal and white colored pencil. This class aims to enable the student to understand how to translate three-dimensional form to two-dimensional form. The class will introduce visual measuring, methods for determining shape proportions and linear perspective and tonal strategies (additive and reductive) for composition, volume and narrative effect.
3D Design (ARTS 105) - In this studio course, students learn about the elements and principles of three dimensional design, which will serve as an introduction to the study of three dimensional art forms. Students will be introduced to the basic design elements of form, space, volume, mass, weight, planes and surfaces, line texture and color.
History of Art I (ARTS 270) - A survey of art and architecture from its prehistoric beginnings through the Middle Ages.
Junior Seminar (ARTS 441) - A study of the practical aspects and concerns of aspiring artists in the contemporary art scene, including its trends, patterns and venues. Provides graduating students with essential skills and knowledge to function as a practicing artist outside of the college environment. Art majors only, usually in senior year.
Career Outcomes
99% of Xavier students, including those in the Art major, are working, volunteering or in graduate school within six months of graduating (Class of 2022).
Careers: Designer, marketing manager, artistic fellow, content developer, museum curator/registrar, photographer, art educator, art therapist, art conservationist, jewelry designer, illustrator, graphic designer, exhibition design/building, model making, museum administratior, gallery operations coordinator, interior/exterior designer, point of sale display specialist, art therapist, art teacher (preK-12), restoration, photography
Student Job Placements: Cincinnati Art Museum, Boy Scouts of America, Public Communications Inc., American Greetings, Georgia-Pacific, Geraci Fine Jewelry Inc., LPK: Global Brand Design & Innovation Agency
Student Clubs
The following clubs are popular choices for students in the art major.
Xavier Art Society
Art students visit exhibits and organize group art programs like bookbinding, figure drawing and framing. Trips include visits to the Cincinnati Art Museum, the Contemporary Arts Center and the Taft Museum of Art. Field trips are organized outside of Cincinnati to art collections in places such as Louisville, Lexington (KY), Columbus, Cleveland (OH) and Chicago (IL)..
In the Loop
Members of the Xavier Art Society help to raise awareness of Arts on campus. Our students brainstorm their ideas, mentor underclassmen, network, promote community and exhibit their art in numerous locations.
Take the Next Step
Loading...
---
Cincinnati: A City of Opportunity for Art Majors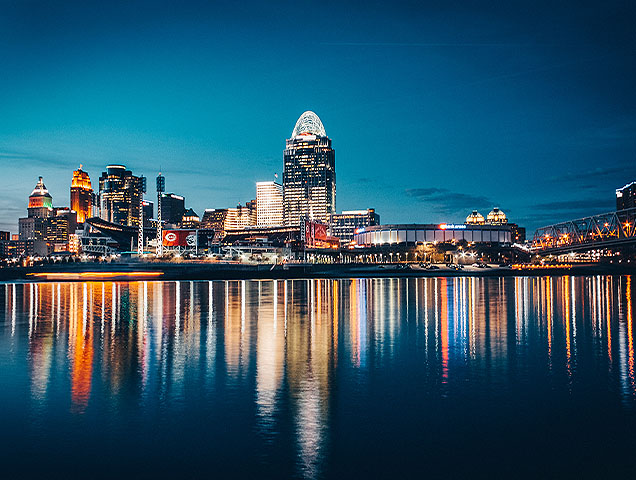 Cincinnati, Ohio is ranked the #1 Best City for College Graduates (smartasset.com) and is 1 of 13 U.S. cities with a professional ballet, opera, fine art, symphony and theater. Students in the art major take advantage of for-credit internships and employment opportunities at museums, galleries, magazines, design showrooms, media groups and other businesses.
---
---
Rome Study Abroad Program for Art Majors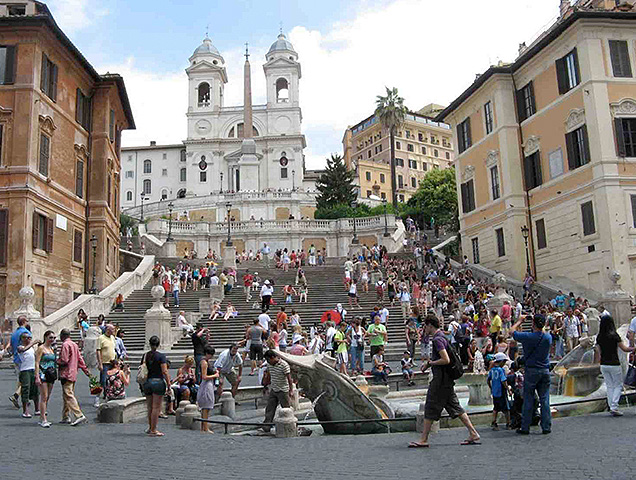 You can learn a lot on campus, but not everything. There's a world out there, and we'll help you to explore it. The Rome Summer Study Abroad program gives students in the art major the opportunity to study in Rome and the Vatican City, with additional travel opportunities to Florence, Assisi and Siena.
---
---
Studio and Gallery Space for Art Majors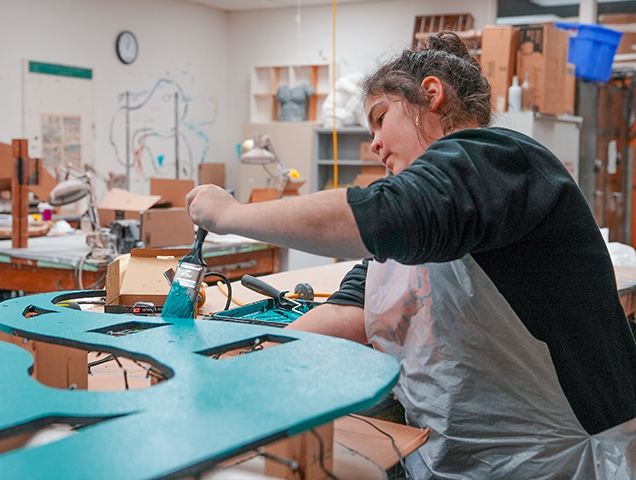 Students in the art major have nearly 24-hour access to individualized studio spaces. Students showcase final pieces and discover other local artists in the Xavier University Art Gallery, located in the A.B. Cohen Center on Xavier's campus.
---
Art at the X: Celebrating Women
For 21 days this summer, 57 artworks depicting the unique and universal experiences of women were prominently displayed in the Xavier University Art Gallery. Though silent in their spaces on the gallery walls and tables, their messages loudly proclaimed the enduring presence and impact of women on the human experience—as a 19th-century midwife, as women who carry water in jugs, as part of the slave trade, as a Shawnee matriarch.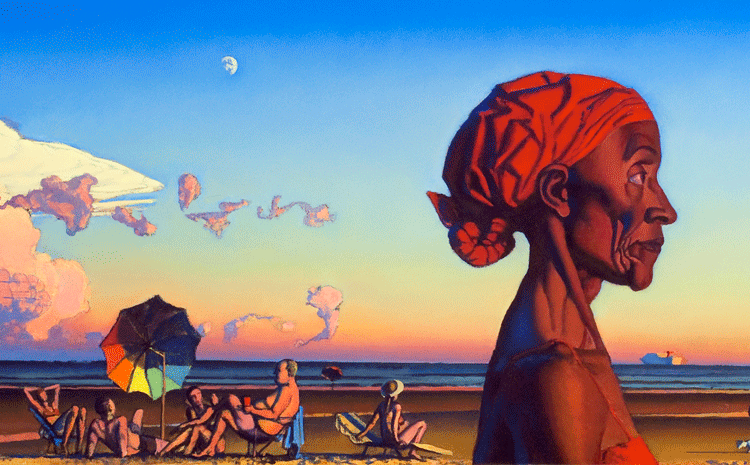 Graduate With Honors
Are you looking for an academic challenge? The University Scholars Honors Program offers incoming students a more challenging curriculum and close support from professors while completing their undergraduate degree. Acceptance into the program is highly selective and includes a $2000 travel grant.
Art Major at Xavier University
Art is an academic major with a long and proud tradition at Xavier University. The Xavier art major offers concentrations in art history, art education, ceramics, drawing, fiber arts, graphic design, painting, pre-art therapy, photography, print making and sculpture. Our faculty work with Xavier students to research and exhibit their artwork at local and national levels. Xavier art students have access to private studio space and more than 100 arts and theatre organizations in Cincinnati.
Xavier University's College of Arts and Sciences challenges students to develop an integrated understanding of humanity, the world, and God by pursuing the questions raised in Xavier's core and departmental curricula. The College of Arts and Sciences is the oldest and largest college at Xavier University. The college provides an excellent liberal arts education in the Jesuit tradition that prepares students for careers, professional or graduate school, and life in a global society.
Xavier University is a private university located in Cincinnati, Ohio, providing a liberal arts education in the Jesuit Catholic tradition. Founded in 1831, the University is the sixth-oldest Catholic university in the nation. It has been ranked among the top 10 master's-level universities in the Midwest by U.S. News & World Report for the past two decades. The Princeton Review names it one of the "Best 385 Colleges in America."
Additional Resources