MA in Applied Spirituality and Pastoral Care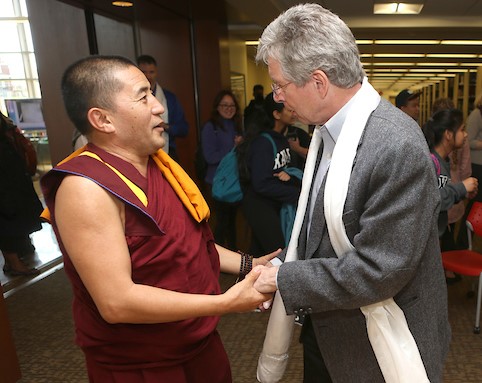 The ASPC track is oriented to human growth and is thus appropriate for all seekers, but it is also specifically helpful to those preparing for professional practice in varieties of pastoral care including chaplaincy, education, campus ministry, youth ministry and varieties of social ministries.
The track explores the richness of Christian spirituality as a way of life oriented to the intellectual, affective, humane and relational qualities of human existence that make life meaningful and worthwhile. It prepares students to engage pastoral work in pluralistic contexts, since their social and pastoral ministries require cultural sensitivities, practical skills and a capacity to connect across religious traditions, with openness and respect.
Through the track, students:
• Gain knowledge about the tradition of Christian spirituality as a resource for theological imagination, personal and communal identity, and personal development.
• Gain an understanding of spiritual practices that promote personal growth, health and well-being, and share those spiritual practices with others in ways that are sensitive to and respect our pluralistic cultural context.
• Gain the skills necessary to engage pastoral practice with clarity about how spiritual growth and spiritual practice enhances their effectiveness and their longevity as pastoral caregivers.
 Course Curriculum:
Foundational Courses:
THEO 503 Liberating Bible
THEO 520 Journey Through Christianity I: Community, Authority and Expansion
THEO 524 Journey Through Christianity II: Reformations, Modernities and the Global Context
THEO 624 Theological Imagination: Approaches to the Sacred
THEO 547 Ethics in a Time of Planetary Crisis
THEO 690 Discernment and Integration: Capstone Course
ASPC Track Courses:
A course on the Ignatian tradition

A course on global justice or ethics

A course on theology/ethics of ministry
THEO 644 Human Person: Spiritual and Psychological Development
THEO 645 Pastoral Care & Counseling
Theo 715 Clinical Pastoral Education (or equivalent internship) with theological reflection