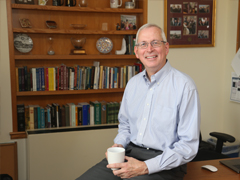 If you want to explore life's meaning; if you want to be challenged and inspired to change a world wounded by inequality, hatred, and ecological degradation; if you want to grow spiritually by drawing on the riches of the Christian tradition in open dialogue with others, come join us.
- Dr. William Madges, Chair of the Department of Theology  
Fall 2021 Course Highlights
THEO 288: Medieval Female Mystics, which examines the lives, writings, and influence of Christian women in the Middle Ages who were unbounded by traditional worship practices and religious norms.
THEO 334: Racial Reconciliation, which explores the historical origin, growth, and theological justification for race discrimination in North America. At the same time, this course highlights efforts to counter racial injustice and to reconcile the scars of racism.
THEO 336 - Gender, Identity, and Theology, which offers an introduction to the conversation between "feminist theory" and theology.  Students unpack women's voices and influence throughout the history of Christianity, focusing on the modern conversation of feminist theology.
THEO 340 Health, Religions, Ethics, which explores the intersections of theology, ethics, and interreligious literacy with a particular focus on preparing students to address spiritual and ethical challenges presented by the contemporary multicultural, multireligious, and deeply inequitable society in their professional practice in contemporary healthcare fields such as nursing, occupational therapy and other related disciplines.
Upcoming Events
ISSJ Summer Sampler & Information Session- Saturday, August 7th - 10a-12p
As you begin to imagine what your fall looks like, consider joining the ISSJ (Institute for Spirituality & Social Justice) for one of our theology graduate courses. All of our courses can be taken for credit or as a non-credit workshop depending on your needs. We are excited to offer a variety of formats and topics, in the hopes that you will be able to join us!  If you are interest in our fall classes, please consider joining us for our ISSJ Summer Sampler on Saturday, August 7th at 10:00am-12pm (registrations link here and more information below).
Are you ready to explore life's meaning? Develop your spirituality? Do you want to be inspired to work for social and ecological justice?  Find out more by attending our Summer Sampler for the graduate program in theology at Xavier University's Institute for Spirituality and Social Justice. Join faculty, current and prospective students, and others in the community for mini-lectures previewing fall and future classes by Institute faculty and conversation together over lunch. Speakers and topics include: Dr. Won Jae Hur (Buddhist Christian Explorations), Dr. John Sniegocki (Ethics in a Time of Planetary Crisis), and Dr. Ashley Theuring (Gender and Race: Theology in Context). Additionally, the ISSJ's Director, Dr. Anna Miller, will be there to answer specific questions about the program and application process.
Free and Open to the Public! In Person (lunch included) and Virtual Options!
Recent News
Dr. C. Walker Gollar Contributes to Archdiocese of Cincinnati Bicentennial Article
Dr. Walker Gollar, a Church Historian, comments on the early beginnings of the Archdiocese of Cincinnati, in commemoration of the Archdioceses' 200th anniversary, which was celebrated on June 19, 2021. You can read the article here.
Summer 2021 Xavier Expeditions
Dr. Leon Chartrand and several Xavier students just completed two expeditions to Yellowstone National Park. July 20th begins one to Wrangell-St. Elias National Park in south central Alaska, followed by one to Gates of the Arctic in Fairbanks, Alaska beginning August 1st. Both expeditions emphasize climate change as well as the benefits of solidarity through the experience of survival as a community rather than as an individual.  More information on Xavier Expeditions can be found here.  
The Theology Department Welcomes New Teaching Professor, O'neil Van Horn, in Fall 2021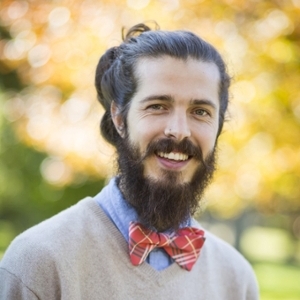 Dr. O'neil Van Horn will be joining us in the fall semester.  Dr. Van Horn hails from Drew University, in Madison NJ, where he earned his PhD in Philosophical and Theological Studies.  He will primarily be teaching our introductory course, THEO 111.  We are excited for O'neil to join our department!
News about Dr. Marcus Mescher and Dr. Ashley Theuring
In 2020, Dr. Marcus Mescher and Dr. Ashley Theuring were part of an interdisciplinary team of XU faculty awarded a $40,000 grant from Fordham University to create an instrument to measure moral injury caused by clergy sexual abuse and its cover-up. To date, no such tool exists, so their project represents a ground-breaking effort to explore whether and how moral injury has occurred and could be prevented. Working together as a moral theologian and a trauma-informed theologian, they hope to better understand the various dimensions of these emotional, spiritual, and moral wounds to inform steps toward personal, relational, and communal healing. They plan to collect data in 2021 and report their findings in 2022.
News about Dr. Kristine Suna-Koro
Dr. Suna-Koro received a Wheeler grant for Spring 2022 to develop a new course titled "Jesuits, Sacraments & Justice" which focuses on explorations of Jesuit sacramental theology and its intersections with social justice and ecojustice. 
News about Dr. Marcus Mescher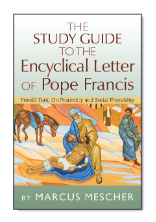 Paulist Press will soon publish a study guide written by Dr. Marcus Mescher for Pope Francis' latest encyclical,  Fratelli Tutti ("On Fraternity and Social Friendship"). This study guide provides a helpful overview of Catholic Social Thought and church teaching on the connection between human dignity, rights and responsibilities, and the moral responsibility to work for solidarity. It also highlights key passages and themes in the encyclical and provides questions for reflection and discussion, designed for use among individuals, parish book clubs, and the classroom.