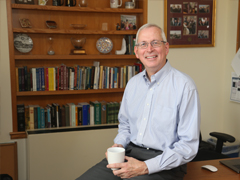 If you want to explore life's meaning; if you want to be challenged and inspired to change a world wounded by inequality, hatred, and ecological degradation; if you want to grow spiritually by drawing on the riches of the Christian tradition in open dialogue with others, come join us.
- Dr. William Madges, Chair of the Department of Theology  
Summer 2022 Course Highlights
THEO 285: The Historical Jesus, is a

 critical investigation to determine the authentic voice and profile of Jesus from sources of the first three centuries and a consideration of the consequences of such a search.

THEO 311: Faith and Justice, explores the

relationship between Christian faith and social justice viewed in Christian tradition and recent thought and documents of the Church.

THEO 327: Religion and Bioethics, i

introduces students to contemporary philosophical and theological perspectives, methods, and theories in the area of Bioethics. Specific themes explored include human health and well-being, sickness, suffering, disease, and dying.

THEO 347: Holocaust, Religion & Ethics, is an intensive hybrid (online and intensive one week in-person seminar at the Center for Holocaust and Humanity) interdisciplinary course explores the Holocaust as an unprecedented genocide that was perpetrated by Nazi Germany and its collaborators with the aim of annihilating the Jewish people during World War II. We will examine the anti-Semitic ideology of Nazism in correlation with racism, intolerance, religious anti-Judaism, and the dehumanization of individuals in the era of modern totalitarianism. The course is recommended to Education, Theology, History, GDST majors/minors in their junior and senior years.
THEO 364: Religion in an Age of Science, 

studies the recent findings of contemporary science concerning creation and human nature and the implications of these findings for Christian theology. Fulfills the E/RS Focus elective.

THEO 374: Buddhist Christian Exploration, is an introduction to the comparative study of Buddhism and Christianity. It aims 1) to introduce the essential teachings and practices of the Buddhist and Christian traditions; and 2) to explore how comparing their particular theological and ethical perspectives inform our own views.
Upcoming Events
No scheduled events - check again soon!
Recent News
DR. MARTIN MADAR PRESENTING AT AN INTERNATIONAL CONFERENCE ON SYNODALITY
Dr. Madar will be presenting a paper at an international conference on synodality in Slovakia on March 10, 2022. He is also a co-organizer of the conference. The conference will be live streamed on YouTube. All presentations in the afternoon will be translated into English simultaneously. The times on the program are in Central European Time (six hours ahead of EST). Feel free to join in.
DR. MARCUS MESCHER ON BUILDING THE "CULTURE OF ENCOUNTER"
In November 2021, Dr. Mescher contributed to a forum at Georgetown University, highlighting how Pope Francis' vision of encounter is shaped by his experience of Ignatius' Spiritual Exercises. You can read his commentary here.
DR. WALKER GOLLAR REPORTS ON SLAVERY FOR THE XAVIER NEWSWIRE
Dr. Gollar was recently interviewed on Xavier's historical ties to slavery for the November 10, 2021 edition of the Newswire.  You can read the article here.
News about Dr. Marcus Mescher
In October, 2021, Dr. Marcus Mescher wrote a reflection for the publication, National Catholic Reporter, for the one-year anniversary of Pope Francis' encyclical, Fratelli Tutti.  You can read his commentary here.  
Summer Research Symposium
On Friday, August 27, 2021, two Theology students, Samantha Mossing and Drew Schlidt, presented their summer research.  You can see more information here: 
summer research presentations
.
Dr. C. Walker Gollar Contributes to Archdiocese of Cincinnati Bicentennial Article
Dr. Walker Gollar, a Church Historian, comments on the early beginnings of the Archdiocese of Cincinnati, in commemoration of the Archdioceses' 200th anniversary, which was celebrated on June 19, 2021. You can read the article here.
Summer 2021 Xavier Expeditions
Dr. Leon Chartrand and several Xavier students just completed two expeditions to Yellowstone National Park. July 20th begins one to Wrangell-St. Elias National Park in south central Alaska, followed by one to Gates of the Arctic in Fairbanks, Alaska beginning August 1st. Both expeditions emphasize climate change as well as the benefits of solidarity through the experience of survival as a community rather than as an individual. More information on Xavier Expeditions can be found here.  
The Theology Department Welcomes New Teaching Professor, O'neil Van Horn, in Fall 2021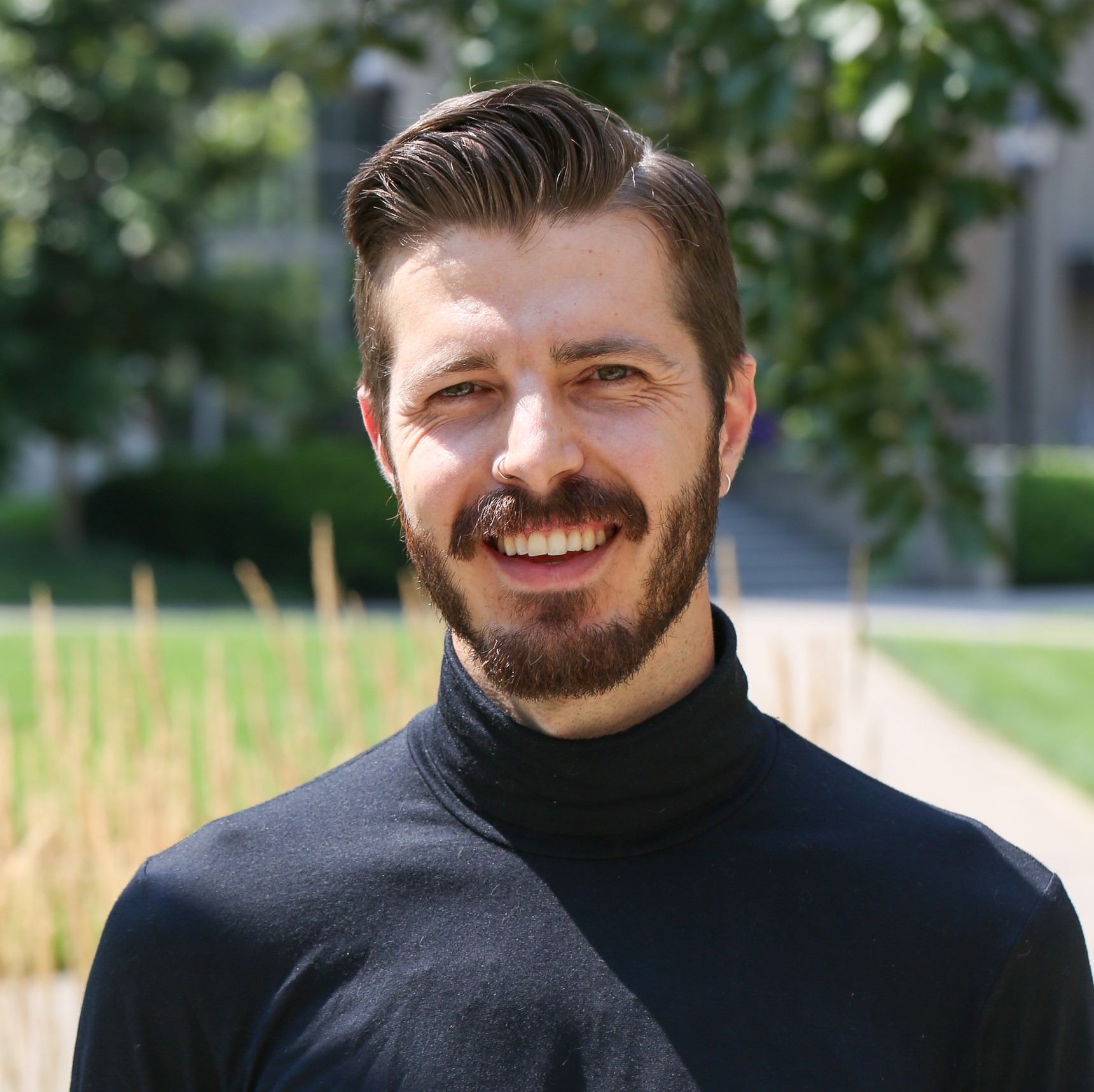 Dr. O'neil Van Horn will be joining us in the fall semester.  Dr. Van Horn hails from Drew University, in Madison NJ, where he earned his PhD in Philosophical and Theological Studies.  He will primarily be teaching our introductory course, THEO 111.  We are excited for O'neil to join our department!
News about Dr. Marcus Mescher and Dr. Ashley Theuring
In 2020, Dr. Marcus Mescher and Dr. Ashley Theuring were part of an interdisciplinary team of XU faculty awarded a $40,000 grant from Fordham University to create an instrument to measure moral injury caused by clergy sexual abuse and its cover-up. To date, no such tool exists, so their project represents a ground-breaking effort to explore whether and how moral injury has occurred and could be prevented. Working together as a moral theologian and a trauma-informed theologian, they hope to better understand the various dimensions of these emotional, spiritual, and moral wounds to inform steps toward personal, relational, and communal healing. They plan to collect data in 2021 and report their findings in 2022.
News about Dr. Kristine Suna-Koro
Dr. Suna-Koro received a Wheeler grant for Spring 2022 to develop a new course titled "Jesuits, Sacraments & Justice" which focuses on explorations of Jesuit sacramental theology and its intersections with social justice and ecojustice. 
News about Dr. Marcus Mescher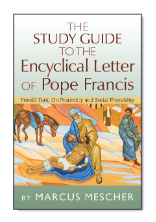 Paulist Press will soon publish a study guide written by Dr. Marcus Mescher for Pope Francis' latest encyclical,  Fratelli Tutti ("On Fraternity and Social Friendship"). This study guide provides a helpful overview of Catholic Social Thought and church teaching on the connection between human dignity, rights and responsibilities, and the moral responsibility to work for solidarity. It also highlights key passages and themes in the encyclical and provides questions for reflection and discussion, designed for use among individuals, parish book clubs, and the classroom.