Husman Hall Details
Hall Directors featured in our videos may have transitioned into new roles, for updated Hall Director information please review our Staff page. 
Hall Features
Primarily double occupancy bedrooms.

Each pair of bedrooms shares a bathroom located between the rooms.
Rooms are furnished with beds, desks, chairs, built-in wardrobes, and dressers.
Air conditioning, Xavier internet connectivity, and digital cable for the 2023-2024 academic year.
Laundry facility, kitchenette, study lounges, recreation room, and 

Interfaith Prayer Chapel

.
1 elevator.
Room Features
Information Sheets
Husman Hall Double Room Information Sheet
Husman Hall Quad Room Information Sheet
Dimensions
Room 11' x 19'
Recommended Carpet Size 9' x 12'
Windows 65" x 72"
Closet Size 40" x 69" by 21" deep
Storage Space Under Bed 27"
Storage Space Under Loft 5'
Shelve Space 22"
Desk Top Space 48" x 24"
Linens Twin XL
Room Images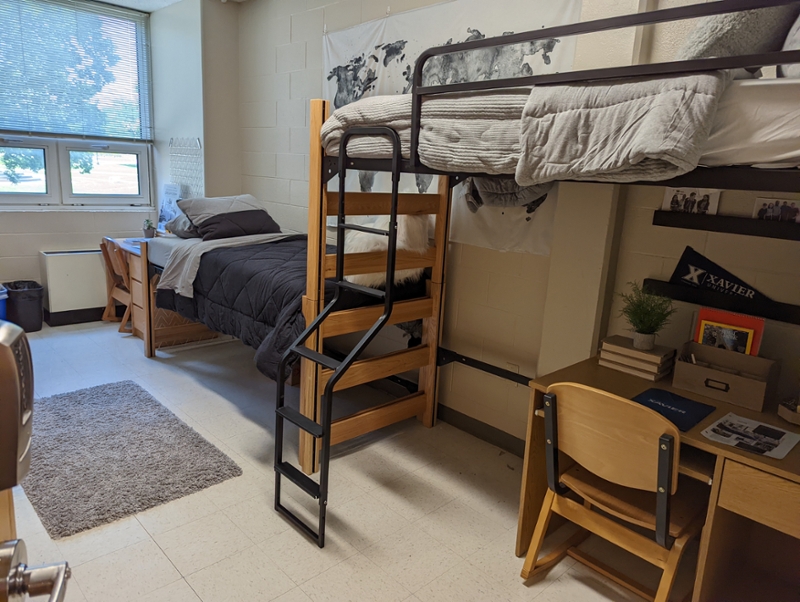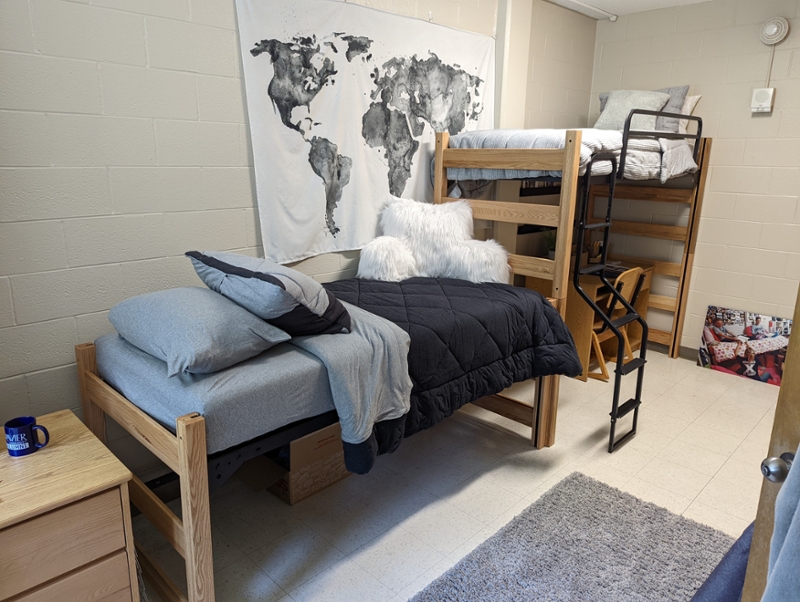 Floor Plan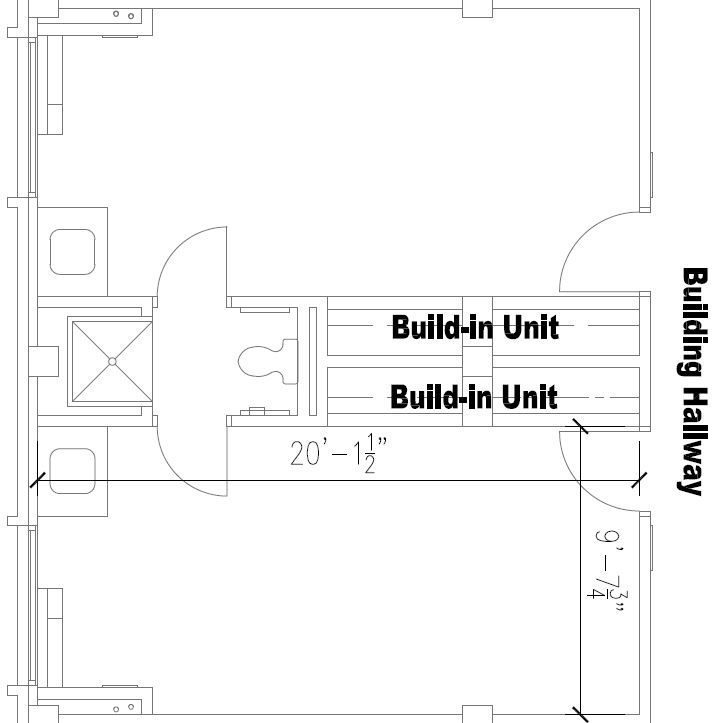 Husman Hall Bedroom and Bathroom Plan
Xavier Cribs