State Politics Internship Program

2023 Summer Session
Dates: Sunday, May 14 - Friday, July 1, 2023

Location: Ohio State Capitol, Columbus, Ohio
The Program
Xavier's State Politics Internship program was founded in 2011 to provide students with the opportunity to learn about state legislative politics through firsthand experience. The program is run by the Department of Political Science and academic sessions are led by Political Science faculty and a growing group of Xavier alumni who bring a wealth of political and policy expertise to help advise and mentor student interns. In 2016, the program was named in honor of the program's co-founder, Dr. Gene Beaupre, for his dedicated efforts to create opportunities for students to directly engage politics through internships and public service.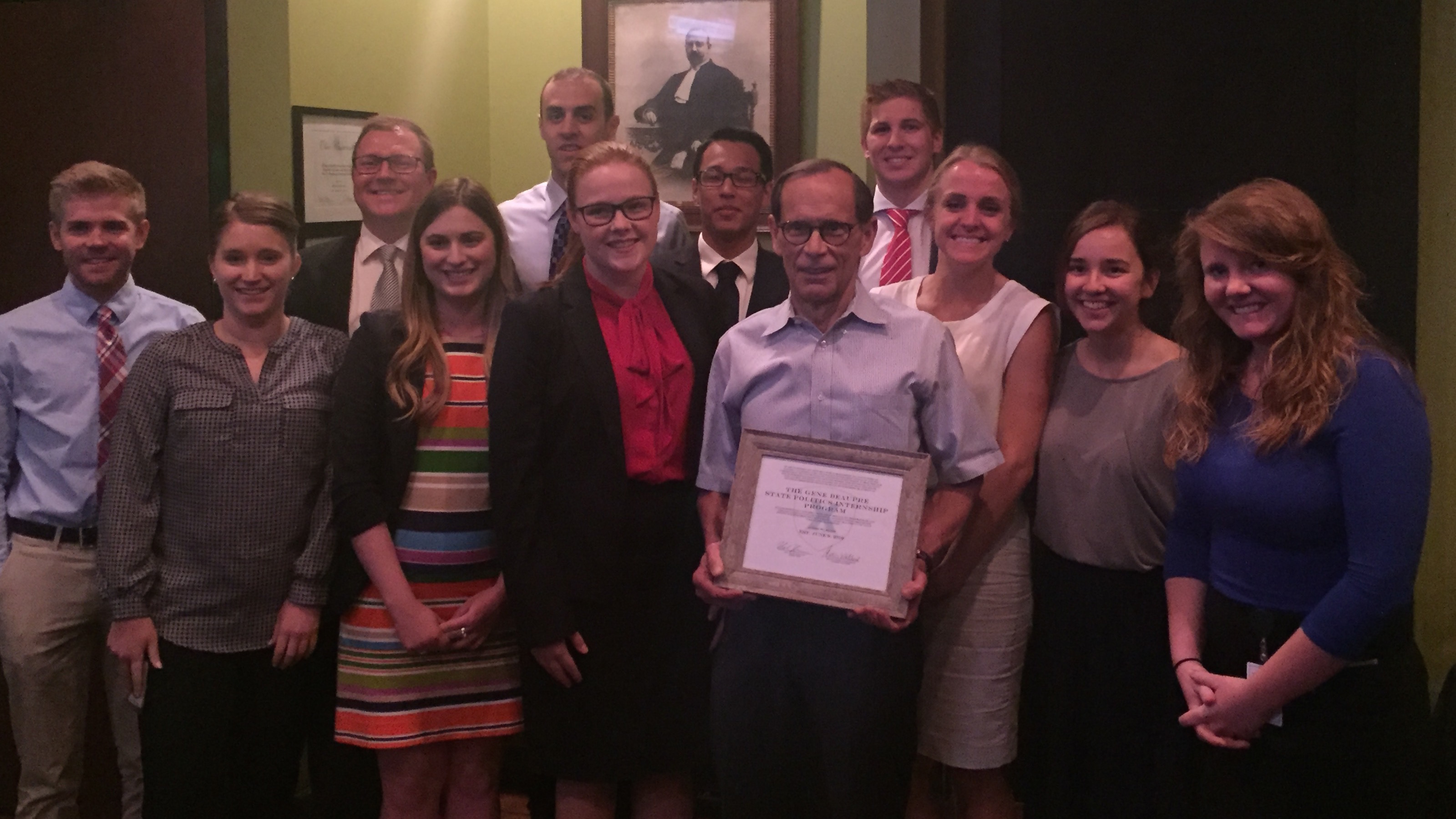 The Internships
Students participating in the State Politics Internship program serve a seven-week, full-time (35 hours/week) unpaid internship in the state capital, working for a member of the state legislature, a state legislative committee or leadership office, an executive agency, political party, interest group, or non-profit organization.
Student placements are made based on students' strengths and interests after consultation with Xavier Faculty and local alumni advisors working in the state capital. Students are expected to submit to a background check required by the General Assembly and participate in a required interview for their position during a faculty-led trip to Columbus in late March or Early April.   
Academics
All State Politics Interns take a 3-credit policy internship course. In this course, students learn about the legislative process, the state Constitution and state and local political institutions. Students also engage in a combination of in-class and online learning activities, including on-site lectures, small group discussions, field trips, and one-on-one interviews.
Students participating in the program will have the option of taking an additional 3-credit internship course (either POLI 397: Political Internship or POLI 399: Political Communication Internship).  Additional tuition charges apply. 
Housing
Internship housing is available for the 7 week program. The cost is typically around $1,000, but will vary slightly depending on the length of the program and the accommodations. Note that housing costs will be paid to Xavier in the form of a program fee.  Move-in is on Sunday, May 14, 2023.  Move-out is Saturday, July 1. 
In the summer of 2023, students will be staying in student housing (two to a room) at The Ohio State University.  The commute to the state capitol is approximately 8 minutes by car and 20 minutes by bus (buses arrive every 15 minutes). Students who live in the Columbus area may choose to commute so long as the commute will not prevent them from meeting their internship and academic responsibilities.
Internship Placements
Internship placements are based on individual students' strengths and interests. Past placements have included:
Governmental Policy Group (GPG)
Cincinnati Enquirer State Capitol office
Hannah News Service
The Mid-Ohio Regional Planning Commission
The Ohio Senate Democratic Caucus
The Ohio Republican Party
The Office of the Minority Leader
The Office of the Minority Whip
The Office of the House Speaker
Ohio Sen. Lou Gentile (D)
Ohio Sen. Cecil Thomas (D)
Ohio Sen. Gayle Manning (R)
Ohio Rep. Jim Buchy (R)
Ohio Rep. Michael Henne (R)
Ohio Rep. Andrew Brenner (R)
Ohio Rep. Mark Romanchuk (R)
Ohio Rep. Anne Gonzales (R)
Ohio Rep. Michael Stinziano (D)
Ohio Rep. Debbie Phillips (D)
Ohio Rep. John Boccieri (D)
Ohio Rep. Anthony DeVitis (R)
Ohio Rep. Michael Ashford (D)
Ohio Rep. Christie Bryant Kuhns (D)
Ohio Rep. Cheryl Grossman (R)
Ohio Rep. Wes Retherford (R)
Program Costs
The tentative program costs for the summer 2023 session will be as follows (final prices will be confirmed in February): 
Housing: $1,000 (approximate, depending on the length of the stay and the type of accommodation)
Course: $800 (approximate cost of one summer, off-campus internship class at half-price)
Fees: $300 (approximate cost of materials, interview trip, support for teaching, guest speakers and other related program expenses).

Total Cost: $2,100

 - Approximate. Includes housing for 7 weeks and 1 course. NOTE: Subtract $1,000 if you have your own housing in the Columbus area. Add approximately $800 if you plan to take a second 3-credit internship course to make the program a 6-credit hour experience. 
Application/Information
Download the State Politics Internship Program Application or view the State Politics Internship Brochure.
For more information, contact:
Dr. Mack Mariani, Co-Director
State Politics Internship Program
Xavier University Department of Political Science
3800 Victory Parkway Cincinnati Ohio 45207
E-mail: marianim@xavier.edu; Phone: 513-508-6849
Preparing Your Resume
As a first step, you need to prepare a resume. Don't worry if you don't have very many experiences -- once you do a few internships, your resume will fill up fast. 
Read through the section on Writing an Effective Resume in the

 

Xavier Job Search Guide

 

(the section on resumes starts on page 14).  If you are an incoming student, also take a look at the Career Center's

 

sample resume

 

for students making the transition from high school to college. 
Read through

 

our advice on resumes.  Effective resumes are Concise/One-Page, Meaningful, Edited, and Readable.  Keep it simple!
Probably the best way to build a good-looking resume is to find a resume that you think looks good and use it as a template. Find a very simple resume template for political internships here.
Sponsors and Alumni Support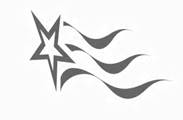 The State Politics Internship Program is grateful for the generous support we receive from the Governmental Policy Group, Inc. and RH Resources.
We are also grateful for the Xavier alumni and friends of the college who have volunteered their time and expertise at program events and panels. If you or your organization would like to support the program through donations or targeted scholarships, contact Dr. Mack Mariani at marianim@xavier.edu.