Campaign Internship Program
Xavier University Online Campaign Internship Program
Summer 2020
The Internship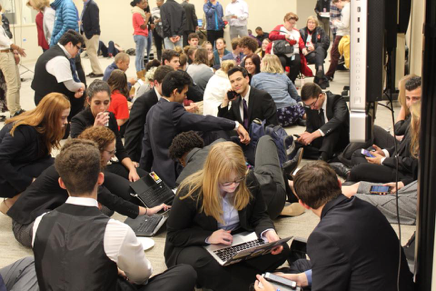 Xavier's campaign internship program is a 10-week online campaign course designed to be completed by students who are participating in a presidential, congressional, or state legislative campaign during the summer of 2020.
Students may also intern for a news organization, political party, PAC, or independent group whose work is related to campaigns, voting or elections (including non-partisan get-out-the-vote initiatives).
Students can earn from 3-6 college credits participating in the program. Incoming students are encouraged to select the 3-credit option. In addition to required coursework, students who select the 3-credit option must complete a minimum of 150 hours of service over the course of the ten-week program. Students who select the 6-credit option complete 300 hours of service and additional research project in addition to the required coursework.
In the Fall semester, students in the program will also be invited to participate in a panel discussion on the state of the 2020 race to share their perspectives based on weeks of on the ground observation. 
Placement Assistance so you can volunteer close to home
Once you register for the course, you'll work with Xavier faculty and political professionals who will provide you with personalized advice on how to improve your resume and help you identify internship opportunities in your area.
Eligibility
Xavier welcomes students from all colleges and universities to participate in the program, including incoming first-year students;

The program is available to students in 48 U.S. States and the District of Columbia. Internships in California, Massachusetts, and US territories and protectorates are not currently eligible;

Students may be asked to submit to a background check and an online interview prior to acceptance in the program;

Though most political internships are unpaid, students are eligible to earn credit for paid internships.
The Course
POLI 395: Campaign Internship is a ten-week online course that starts on June 8, 2020 and ends on August 8, 2020. A preliminary syllabus for the course can be found here. Students in the course should expect  one online lecture, one online discussion and one assignment in a typical week, in addition to course readings.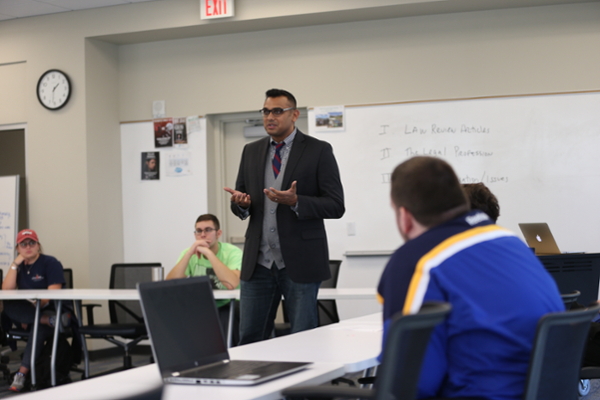 Course readings and assignments focus on providing students with a thorough understanding of the governmental and non-governmental institutions that shape campaigns, including constitutional foundations, election systems, and ballot requirements, the districting process, and the role of parties, interest groups, and political consultants. The course also examines key theories in the discipline, including those related to incumbency advantage, strategic politicians, political ambition, descriptive and substantive representation, the influences and motivations of the American voter, the role of money in the U.S. political system, the value of incumbency, and democratic theory. This course will also provide students with the opportunity to assess major theories in light of the firsthand interactions with political actors and the direct observation of political institutions and processes that they experience over the course of their internship.
Time Commitment
Students should set aside 8-10 hours per week for online coursework, readings, assignments and discussions. The number of internship hours that students are required to perform will vary depending on how many credits a student is earning for the course. For the 3-credit option, students are required to perform 150 hours or more of internship service. For most students, this means 15 hours per week, depending on the length of the internship. For the 6-credit course, students are required to perform 300 hours or more of internship hours and should budget an additional 2-3 hours per week for their research project.
Program Costs
For 2020, the University has approved half-price political internship courses. As a result, the program costs for the summer 2020 session will be approximately $1,310 for a 3-credit course and $2,620 for the 6-credit course plus a small materials fee (less than $25).  
How to Get Started
For information about registration for Xavier summer courses, visit our Registration Information Page. For help finding an internship, visit our Getting an Internship page.
For More Information
For information about registration, or for more information about the program, contact co-directors of the program, Dr. Mack Mariani, Chair of the Department of Political Science and Director of Government Relations Sean Comer by e-mail.