Full-Time MBA Program
---
Graduate
Program Details
Xavier's full-time MBA program offers a carefully planned course schedule. Students take 5 classes per semester in the fall and spring semesters and complete the degree in the summer with 3-4 classes. Classes can be taken both in-person and online for maximum enrollment. Courses are focused on leadership, team-building and strategy to prepare students for an ever-changing business world.
No GMAT or GRE required to apply
MBA programs at Xavier University no longer require the GMAT or GRE test scores of applicants.
Admission
Admission
To be considered for admission into the MBA program the following materials are required:
Official transcripts from all undergraduate and graduate institutions attended, sent directly from the institution; Electronic transcripts are preferred.
A current résume documenting work experience; the résume is uploaded to the MBA application system.
Two letters of recommendation from academic or professional sources; recommender names/emails can be uploaded to the application allowing the recommendation form to be sent to them by email.
A personal statement regarding the personal motivation and goals that have prompted application to the Full-Time MBA Program.
A personal interview. 
All application materials must be sent directly to:
Xavier University
ATTN: Admission Processing Center
3800 Victory Parkway
Cincinnati OH 45207- 3221
You will be considered for admission into the program once all application materials have been received. Admission is rolling, allowing students to begin their MBA studies at many times throughout the academic year. While there is no formal application deadline, the following dates are recommended to ensure timely processing of your application materials and course registration:
Fall - Aug. 1
Spring - Dec. 1
International Students 
Admission for International students has unique requirements and additional required documents.
Curriculum
The Educational Plan for Your Success
Foundation Skills
If needed, these courses can be taken online the summer prior to the program's fall start.
ACCT 500 Foundations of Financial Accounting (3)
BAIS 500 Business Statistics (3)
Fall Term
ACCT 550 - Managerial Accounting (3)
ECON 550 - Managerial Economics (3)
BLAW 550 - Strategy and Organizations (3)
MKTG 550 - Marketing Strategy (3)
Business Elective (1)
Spring Term
BAIS 550 - Business Information Systems (3)
BAIS 551 - Operational Analysis (3)
BUAD 550 - Business Law and Ethics (3)

MGMT 550 - Contemporary Business Issues & Topics (3)

FINC 550 - Fundamentals of Finance (3)
Summer Term
Business Electives (2)
Capstone
Capstone Course Options
Develops students' ability to integrate information from the foundation skills and core courses. The Capstone course is taken during the final semester, and all other required courses must be completed prior. Students can choose from:
BUAD 690 Corporate Governance (3)
BUAD 691 Global Strategic Thinking (3)
BUAD 694 Bond Portfolio Management (3)
The Plan for Your Professional Development
Expect your courses to include experiential learning with course "clients" which will anchor what you are learning in application.
Electives are selected for self-exploration and reflection about your own personal leadership and what it means to lead in today's fast-changing world. Not your typical business electives, but ones designed for today's issues with tomorrow's solutions.
Sample Courses
BLAW 550 - Business Law and Ethics - The course is structured around an organization's core values (i.e. leadership, integrity, honesty, etc.) The course explores the relationship between ethics and law by discussing legal concepts (i.e. compliance, governance, discrimination, products, & liability), then analyzing the ethical implications of these same topics. The class format will include lecture, case analysis, discussion using the Socratic method and groups, and student team projects. Students take weekly quizzes and research and write a paper exploring an approved business legal and ethics topic they select.
ECON 550 - Managerial Economics - Managerial economics analyzes consumer and firm behavior in order to provide a strong, theoretical understanding of how consumer and firm behavior in order to provide a strong, theoretical understanding of how consumers make decisions and firms maximize profit. With this foundation, the second part of the course examines how firms are organized and their behavior in a variety of market situations. The course concludes with an analysis of how to make effective decisions regarding hiring, managing, and motivating workers.
FINC 550 - Fundamentals of Finance - Fundamentals of Finance will help students understand the basic principles and techniques used in the financial management of a business. The purpose of this course is to introduce the student to the fundamentals of finance, with special emphasis on financial decisions within the context of the corporation.
BUAD 550 - International Business - This course examines issues in international business including globalization, differences in political and economic systems as well as cultural differences across countries, comparative advantage and trade policy, exchange rates, international capital markets and global finance, strategy, and regional economic integration agreements.
Tuition and Fees
The program price is $38,000 and includes fees & costs of the global immersion (minus airfare).
All Xavier alums – no matter their degree – receive the Loyal Musketeer Scholarship on their tuition. This scholarship covers 25% of the program cost. View Loyal Muskeeter Details
Take the Next Step
Loading...
---
Xavier Named Top MBA Program in Ohio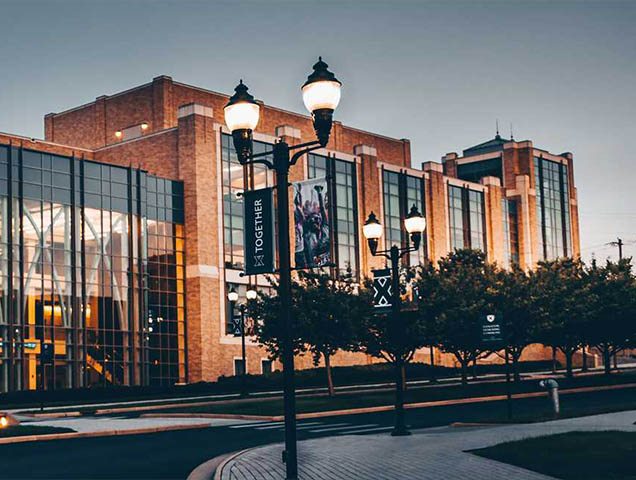 Xavier graduates are connected with a network of more than 18,000 alumni with graduate business degrees. And in 2019, Columbus Business First noted Xavier ranked in the top five for highest starting salaries of MBA graduates in Ohio.
---
---
Full-time MBA Program Concentrations and Electives
MBA students must complete a minimum of nine credit hours in MBA elective courses. Pursuing a concentration is not required but is an opportunity for MBA students to tailor their electives in the fields of their choice, including finance, marketing and more.
---
---
Nationally Ranked Programs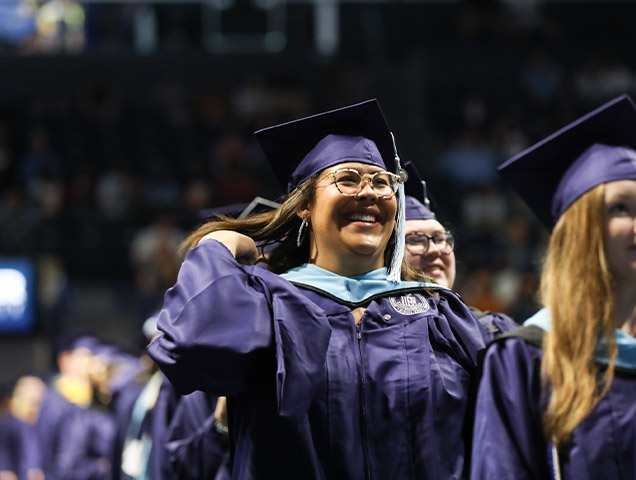 The Williams College of Business, home to Xavier's MBA programs, has been nationally recognized for its outstanding educational experiences and the success of its students and faculty.
---

Full-Time MBA Program at Xavier University
The total number of credit hours required to complete the Xavier University MBA program varies from a minimum of 39 hours (all foundation skills waived with a nine-credit-hour concentration) to a maximum of 48 hours (all foundation skills and a 12-credit-hour concentration in Finance). Students can choose the schedule that works best for them, like the school's most flexible option - classes in the evenings.
Xavier University's Williams College of Business is accredited by the AACSB. AACSB-accredited schools offer students a relevant and challenging curriculum, the highest quality faculty and career opportunities that are not found at other business schools.
Xavier University is a private university located in Cincinnati, Ohio, providing a liberal arts education in the Jesuit Catholic tradition. Founded in 1831, the University is the sixth-oldest Catholic university in the nation. It has been ranked among the top 10 master's-level universities in the Midwest by U.S. News & World Report for the past two decades. The Princeton Review names it one of the "Best 385 Colleges in America."
Additional Resources