The Ignatian Pedagogical Paradigm
Ignatian Pedagogy - A Practical Approach  is one of two key documents which emerged from a lengthy and worldwide reflection on Jesuit education in the 1970/80s.  The Characteristics of Jesuit Education, published in 1986, sets out to describe a Jesuit school and its distinctive identity and mission.  Ignatian Pedagogy followed in 1993 and sets out to articulate the Jesuit tradition of classroom teaching and learning.
Ignatian pedagogy (from the International Center for Jesuit Education [Rome, 1993]), is a model that seeks to develop men and women of competence, conscience and compassion. Similar to the process of guiding others in the Spiritual Exercises, faculty accompany students in their intellectual, spiritual and emotional development. They do this by following the Ignatian pedagogical paradigm. Through consideration of the context of students' lives, faculty create an environment where students recollect their past experience and assimilate information from newly provided experiences. Faculty help students learn the skills and techniques of reflection, which shapes their consciousness, and they then challenge students to action in service to others. The evaluation process includes academic mastery as well as ongoing assessments of students' well-rounded growth as persons for others.
The five educational principles:
Context

 

- understanding student life and culture
Experience

 

- providing intellectual and affective learning opportunities
Reflection

 

- of meaning for self and others
Action

 

- the external expression of learned content
Evaluation

 

- of student growth
---
Watch Iron Ignatian: Advancing the Ignatian Pedagogical Paradigm
Made possible with a grant from the Lilly Fellows Program in the Humanities and Arts to Xavier University through the Center for Mission and Identity.
---
---
---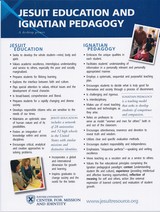 Jesuit Education and Ignatian Pedagogy
A double sided brochure the Gifts of Our Ignatian heritage (mission, reflection, discernment, solidarity and kinship, service rooted in justice and love and justice, cura personalis and magis).
Order Jesuit Education and Ignatian Pedagogy
---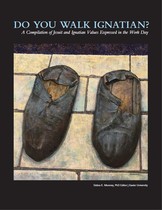 Do You Walk Ignatian?
A companion to "Do You Speak Ignatian?," this book includes narratives from faculty and staff regarding their work in relation to key Jesuit values.
---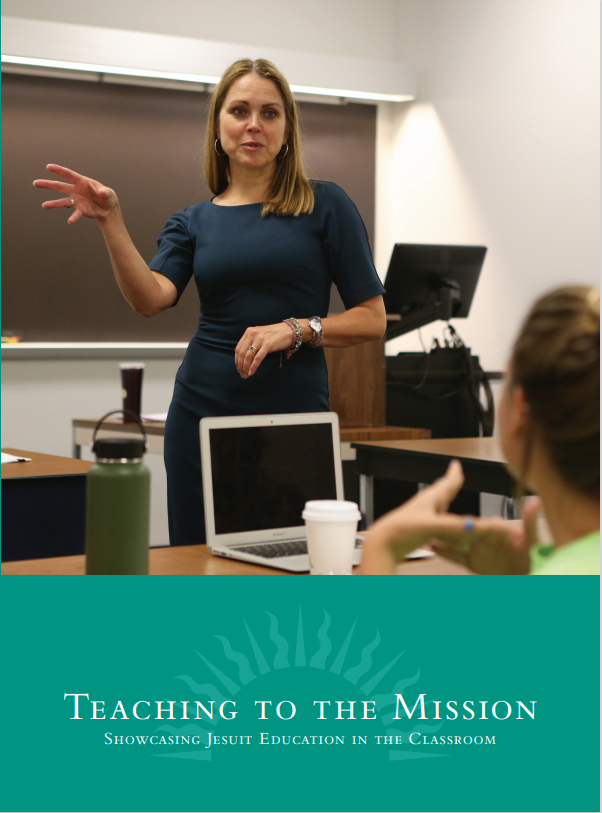 Teaching to the Mission
In this updated pedagogical resource, faculty describe how they incorporate the Jesuit mission and identity into their specific courses, from chemistry to marketing to theology.
---

To provide feedback, please email: jesuitresource@xavier.edu
Jesuitresource.org is developed by The Center for Mission and Identity at Xavier University with support from the Conway Institute for Jesuit Education. Learn more about Jesuit Resource.
---