Vatican Council II
Vatican Council II was the twenty-first ecumenical council of the Roman Catholic Church. It opened in 1962 under the pontificate of Pope John XXIII and closed in 1965 under Pope Paul VI. The Council addressed relations between the Catholic Church and the modern world and resulted in four constitutions (e.g., Gaudium et Spes), nine decrees, and 3 declarations (e.g., Nostra Aetate).
---
Vatican II
---
Nostra Aetate
Nostra Aetate (Latin for 'In Our Time' or 'In Our Age'), Vatican Council II's Declaration on the Relation of the Church with Non-Christian Religions, is a statement on interreligious dialogue promulgated on October 28, 1965, by Pope Paul VI; thus, the 50th anniversary is celebrated in 2015.
Resources:
Video on The Lived Experience of Nostra Aetate:
---
---
Gaudium Et Spes
Gaudium et Spes ("Joy and Hope") a pastoral constitution that speaks about the Catholic Church in contemporary culture especially on issues of poverty, social justice, culture, science and ecumenism.
Videos related to Gaudium Et Spes
---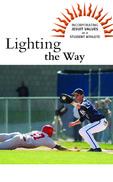 Lighting the Way: Student Athletes
This excellent book of reflections on Jesuit values was written by student athletes for student athletes. Articles include: Magis, Cura Personalis, Solidarity, Service, and several others. The book concludes with reflection questions to help student athletes reflect on their development of these values.
Order Lighting the Way: Student Athletes
---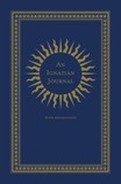 Ignatian Journal
This handsome, spiral-bound "undated" planner is perfect for faculty, staff, and students alike. Its pages include quotes, illustrations, and reflections. Use it for your daily schedule or journaling.
Order Ignatian Journal
---

Understanding Ignatian and Jesuit Spirituality
Ever wonder how to describe Ignatian and Jesuit Spirituality? This brochure written by Br. Darrell Burns, S.J., does just that. Providing a contemporary description of the tradition, it is an ideal resource for new students, faculty and staff. Each brochure is 4 1/2"x11".
Order Understanding Ignatian and Jesuit Spirituality
---

To provide feedback, please email: jesuitresource@xavier.edu
Jesuitresource.org is developed by The Center for Mission and Identity at Xavier University with support from the Conway Institute for Jesuit Education. Learn more about Jesuit Resource.
---