Ecology and Sustainability Resources
Resources for ecology and the mission featuring highlights of Laudato Si' and sustainability.
---
Investment Education Regarding Laudato Si - Socially & Environmentally Conscientious Investing
Socially Responsible Investing – A How To!If you're interested in making a positive impact through sustainable investments, this student-created educational video is for you. It covers a range of important topics, including the pillars and goals of Laudato Si', impact investments, and sustainable investing. You'll also learn about common investment practices, as well as the risks and misconceptions associated with green investments.
---
Laudato Si Explained
---
---
---
Catholic Church Initiatives:
The first of 3 biennial  Laudato Si' and the U.S. Catholic Church convenings was held at Creighton Univ in June 2019;  the presentations were published in the Journal of Moral Theology.   The second was held virtually in June 2021; View the presentation recordings. The third is being held in June and July 2023; register here.
Online Highlights of Laudato Si'
Multifaith Perspectives
---
Higher Education
Catholic Identity
Jesuit Catholic Identity
Ignatian Spirituality
Other Sustainability Documents
---
---
The title of Pope Francis' Encyclical Laudato Si' is based on St. Francis of Assisi's prayer Canticle of the Creatures
---
---
---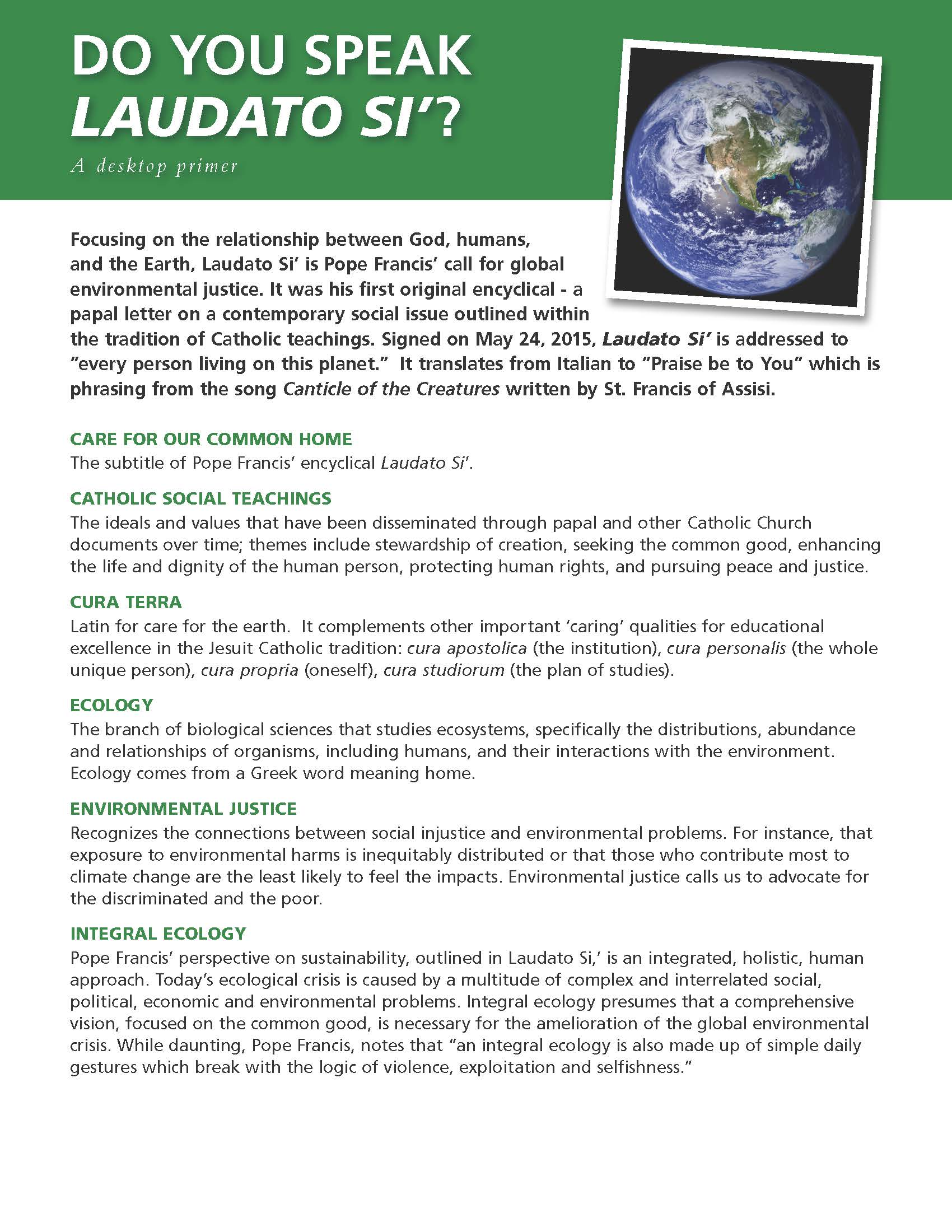 Do You Speak Laudato Si'?
This 'green' desktop primer, printed on recycled paper – of course!, defines many of the environment-related terms used in Catholic social action and education circles. Purchase a pack of 10 for $20
Click here to order Do You Speak Laudato Si'
---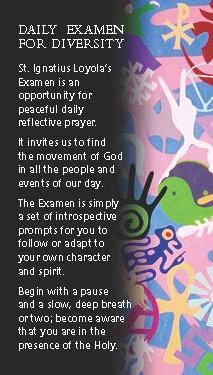 The Examen for Diversity
This adaptation of the Daily Examen helps one reflect on their experience with diversity with five points for spiritual thanksgiving, grace, and introspection.
Click here to order The Examen for Diversity
---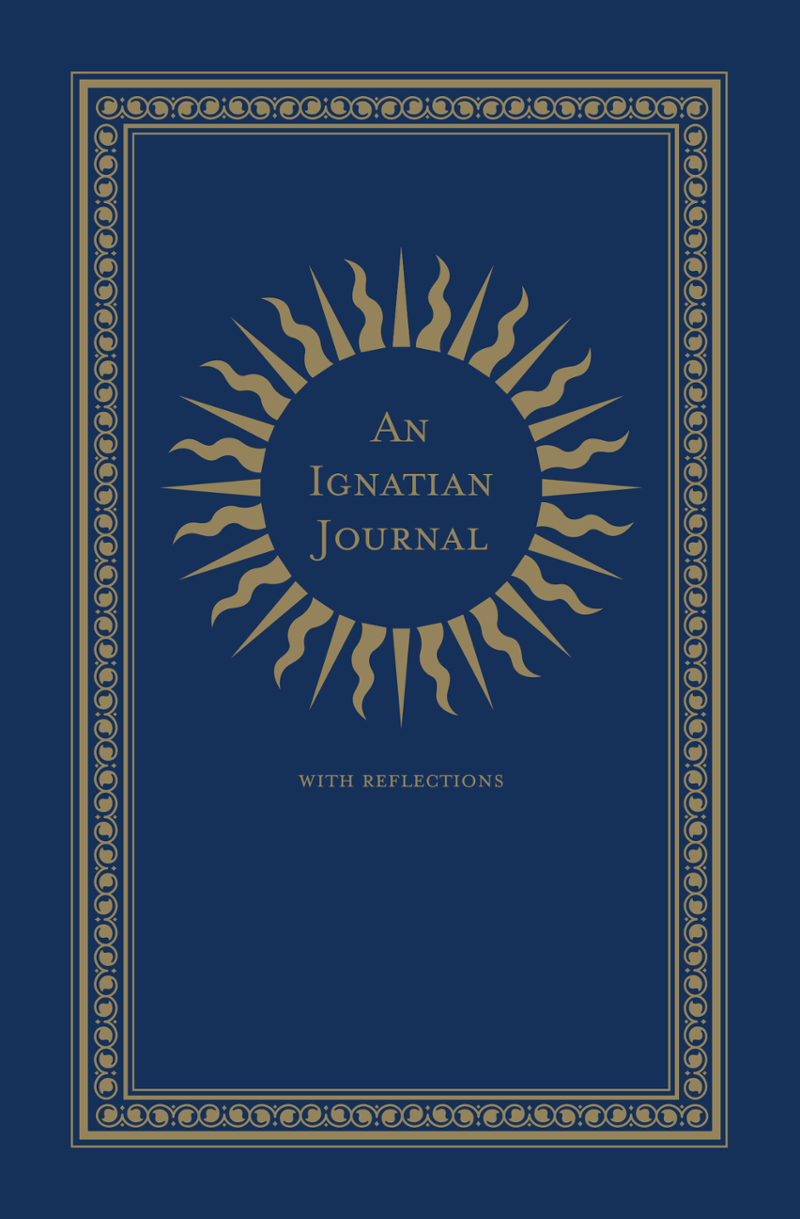 Ignatian Journal
This handsome, spiral-bound "undated" planner is perfect for faculty, staff, and students alike. Its pages include quotes, illustrations, and reflections. Use it for your daily schedule or journaling.
Click here to order Ignatian Journal
---

To provide feedback, please email: jesuitresource@xavier.edu
Jesuitresource.org is developed by The Center for Mission and Identity at Xavier University with support from the Conway Institute for Jesuit Education. Learn more about Jesuit Resource.
---