Racial Justice and Reconciliation
Resources for racial justice and reconciliation including articles and videos.
Highlighted Resources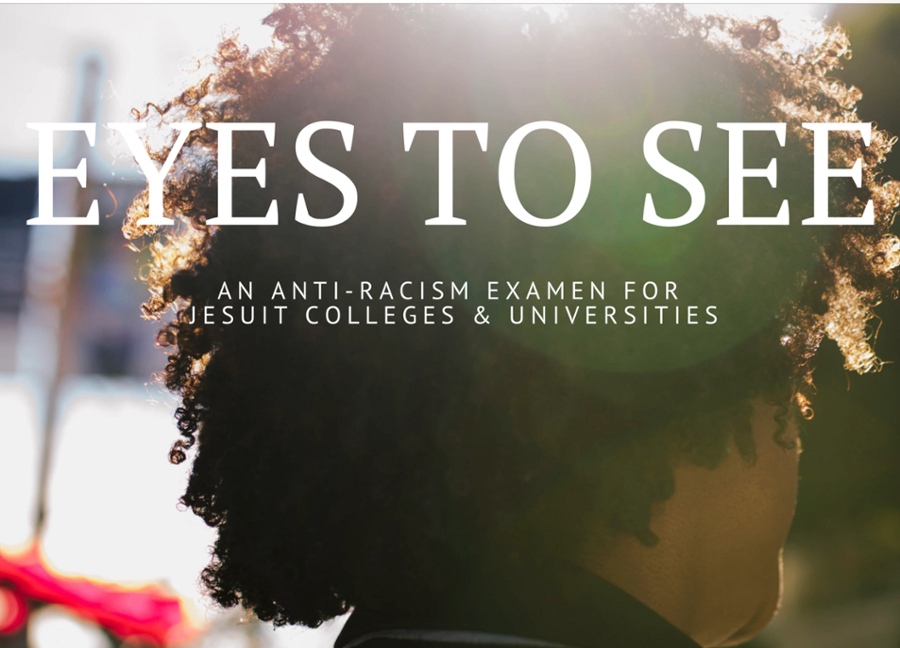 Ignatian colleagues sharing their experiences with racism and hopes for the future in this video. Hear Xavier's Board chair at 4:05 and 10:45 minutes.
Reflection question: Which comment spoke most strongly to you? Why?
A special collection of articles from The Chronicle of Higher Education
Reflection question: What article are you first drawn to reading?  Why?
Other
Pope Francis' General Audience Statement on Racism 2020

AJCU Statements on Racial Violence & Calls to Action at Jesuit Universities 2020  
How can I explain the color of my skin-and racism-to young white students? 2020
Alvan I. Amadi, S.J.
The Assumptions of White Privilege and What We Can Do About it - article, 2020
Rev. Bryan Massingale
Four Way for White People to Challenge White Apathy 2020
Br. Ken Homan, S.J.
How Does Higher Ed Respond to the Sweeping Calls for Social Change? 2020
Yves Salomon-Fernandez, PhD

People Are Marching Against Racism.  They're Also Reading About It,  2020
NYT best selling books
The Ignatian Witness to Truth in a Climate of Injustice - article & video, 2017
Rev. Bryan Massingale
The Magis and Justice - video, 2017
Rev. Bryan Massingale
Decree I Companions in a Mission of Reconciliation & Justice - published document, 2016
Superior General Fr. Arturo Sosa, S.J.

An Ignatian Examen for Cultural Diversity
Prayers for racial justice and reconciliation
Catholic Order Pledges $100 Million to Atone for Slave and Sales, 2021
---

To provide feedback, please email: jesuitresource@xavier.edu
Jesuitresource.org is developed by The Center for Mission and Identity at Xavier University with support from the Conway Institute for Jesuit Education. Learn more about Jesuit Resource.
---