Year of Mercy
---
Pope Francis has proclaimed an Extraordinary Jubilee Year of Mercy to be observed from the Solemnity of the Immaculate Conception, December 8, 2015 through the Solemnity of Christ the King, November 20, 2016. In his Papal Bull, Francis states that throughout this year the Christian people reflect on the corporal and spiritual works of mercy and that we ask God "to pour out his mercy upon us like the morning dew, so that everyone may work together to build a brighter future." (§ 5).
We hope that you find the resources on this page helpful in your reflection and prayer.
Throughout the Jubilee Year we will continue to update this page with new resources. Check back often!
---


Vatican Documents
---
Understanding the Year of Mercy
---
Reflections on the Spiritual and Corporal Works of Mercy
---
Homilies of Pope Francis
---
---
Events of the Jubilee Year
---
---
---
Official Pilgrimage Registration
---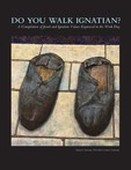 Do You Walk Ignatian?
A companion to "Do You Speak Ignatian?," this book includes narratives from faculty and staff regarding their work in relation to key Jesuit values.
Order Do You Walk Ignatian?
---
Ignatian Journal
This handsome, spiral-bound "undated" planner is perfect for faculty, staff, and students alike. Its pages include quotes, illustrations, and reflections. Use it for your daily schedule or journaling.
Order Ignatian Journal
---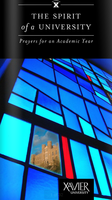 Ignatian Spirituality and the Spiritual Exercises
This collection of prayers and invocations offered at Xavier University reflect the collective spirit, mission and identity of a Jesuit university.
---

To provide feedback, please email: jesuitresource@xavier.edu
Jesuitresource.org is developed by The Center for Mission and Identity at Xavier University with support from the Conway Institute for Jesuit Education. Learn more about Jesuit Resource.
---