CTE Spring Speaker, Lillian Nave
Keynote
From Justice to Justness: Equitable Teaching Impacts the Whole Student 
Monday, February 27, 3:00-4:30, Kennedy Auditorium
How can we move lofty ideas about equity and inclusion into practical, workable solutions? How can we reach all of our students so that they not only sense that they belong at Xavier, but can bring their whole selves to fully engage in their learning? Together we will examine how diverse our students really are and leverage that variability to create richer, more nuanced educational experiences using a strength-based, talent-focused approach to design learning experiences. We'll examine, in particular, ableist tendencies that disenfranchise neurodiverse, disabled, and students with invisible disabilities. Through the lens of learner variability, we will address the needs of the whole student and in so doing, align with Xavier's mission "to cultivate lives of reflection, compassion, and informed action."
Workshop
How Can I Make My Teaching Life Easier & Increase Student Success? 
11: 45-1:15, CLC 308; Lunch included
Lunch will begin at 11:45, and the workshop will start at 12:00, to accommodate those who teach at 11:00. Register below
Join Lillian Nave for a practical workshop to apply equitable practices that aren't just better for students, but bring clarity and even joy back to your teaching. Neurodivergent students, students with learning and other invisible disabilities are often left out of consideration when we design courses and assignments, often leading to more work for us as instructors in the end. Using a Universal Design for Learning lens, we will uncover ways to relieve pain points and offer fresh ways to invigorate our teaching with purpose. Let's find what really matters for ourselves, our teaching, and create expert learners along the way! Bring an assignment you'd like to re-design or an idea you want to work on for assessment in your classes.
---
About Lillian Nave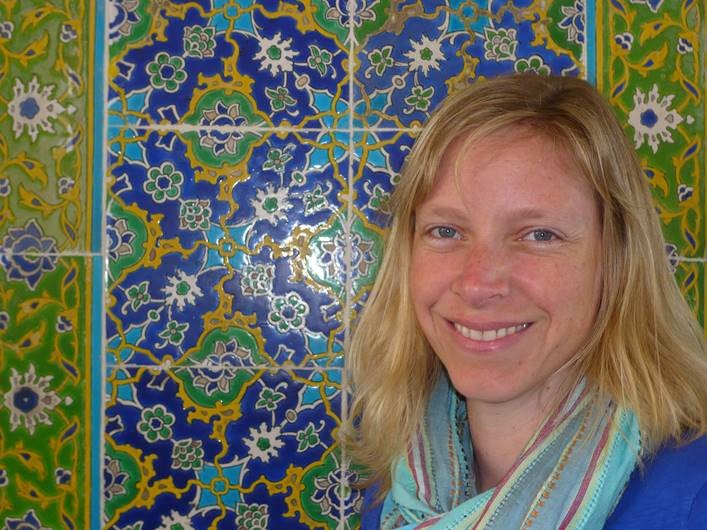 Lillian Nave is a Senior Lecturer and UDL Coordinator at Appalachian State University where she leads VITAL (Visiting, Instructor, Temporary, Adjunct, Lecturer) faculty, supports Diversity, Equity, and Inclusion initiatives, and implements Universal Design for Learning programs. As the host of the Think UDL podcast, she interviews practitioners all over the world who are improving educational environments through equitable and inclusive practices based on the UDL principles. She writes scholarly and practical pieces on UDL implementation and shares this scholarship in articles, podcasts, workshops, and presentations.
---