Elet Hall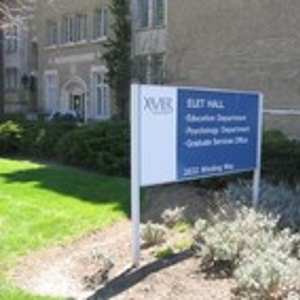 Take the elevator down to the bottom floor and immediately turn left; the accessible restroom will be the first door on the left.
Accessibility
Are there accessible restrooms in the building?
Yes
Are there single-user wheelchair accessible restrooms with push button entrances?
No
Is there an elevator in the building?
Yes
Are there clear signs pointing to the elevator?
Yes
Is this Entrance Free of Steps?
No
Accessible Ramp?
Yes
Doors Have Buttons?
Yes

Accessible Door?
Yes

Clear signs for door?
Yes
Accessible door buttons reachable?
Yes
Comments:
There is no specific ramp but rather a sidewalk that runs around the stairs. It is a long and difficult incline.