Musketeer Mezzanine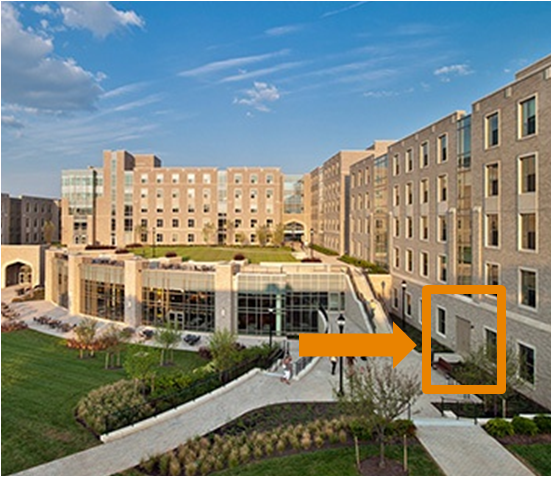 To reach accessible restrooms: Enter the main lobby and turn left. You will see two offices: Residence Life and Bursar. Between the two offices there is a long hallway. Turn left down the long hallway and take it all the way to the end. Once at the end of the hallway, turn left and you will be at the restrooms. Although the restroom was accessible to get to, the doors were very difficult for an individual in a wheelchair to open when entering and especially when exiting the restroom.
Accessibility
Are there accessible restrooms in the building?
Yes
Are there single-user wheelchair accessible restrooms with push button entrances?
No
Is there an elevator in the building?
No
Are there clear signs pointing to the elevator?
No
Is this Entrance Free of Steps?
Yes
Accessible Ramp?
Yes
Doors Have Buttons?
Yes

Accessible Door?
Yes

Clear signs for door?
Yes
Accessible door buttons reachable?
Yes
Comments:
The ramp to Musketeer Mezzanine is located off the main green space. When going up the green space toward the building, the ramps will be on the left.