Joseph Building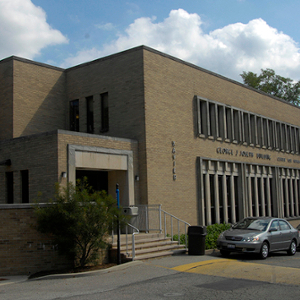 The restrooms are behind a card-swipe door; students do not have access since it is a part of the Montessori school.
Accessibility
Are there accessible restrooms in the building?
No
Are there single-user wheelchair accessible restrooms with push button entrances?
No
Is there an elevator in the building?
Yes
Are there clear signs pointing to the elevator?
No
Is this Entrance Free of Steps?
No
Accessible Ramp?
Yes
Doors Have Buttons?
No

Accessible Door?
Yes

Clear signs for door?
Yes
Accessible door buttons reachable?
Yes
Comments:
The ramp is located to the left of the main door closest to Elet Hall.
Additional Notes:
The doorways are narrow.