Alpha Sigma Lambda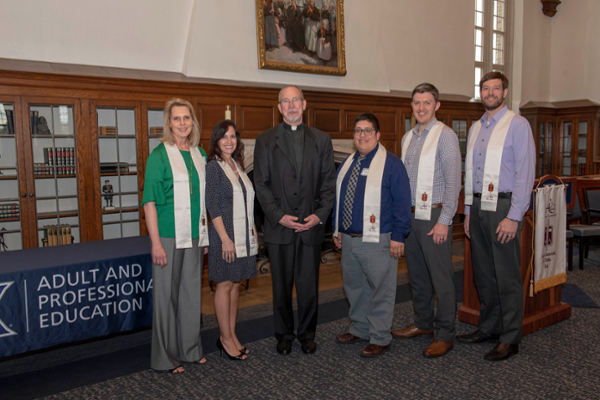 Alpha Sigma Lambda Honor Society for Non-Traditional Students
Xavier University is a member of Alpha Sigma Lambda (ASL), chapter Xi Delta, an honor society for outstanding adult students in higher education.
Its purpose is to provide an association which recognizes academically outstanding adult students in higher education who come together to celebrate scholarship and leadership. 
The criteria for membership as set by Alpha Sigma Lambda:
Current student in a degree-seeking program working toward a first degree               
Full or part-time status
Number of credit hours taken at Xavier - a minimum of 24 credit hours
GPA- 3.2 or higher
Class rank percentile - top 20% of eligible students
Eligible students are selected and contacted in the Fall of each academic year by the APEX office.
Alpha Sigma Lambda also has opportunities for scholarships each year.  The APEX office will notifiy those students who meet the qualifications for the scholarships and provide the application materials.