Adult and Professional Education
At Xavier, we believe in the benefits of a college education. No matter where you are in your path toward a degree, our Adult and Professional Education at Xavier (APEX) program will partner with you to finish the degree you began working on years ago-or get started on the degree you've always wanted.  Xavier's transfer friendly APEX program offers quality and choice in a dedicated program focusing on ensuring adult students can earn or complete the degree they need to advance in their chosen career or vocation.
"Coming back as an adult student, again, I was so fearful, but I would advise people if they're thinking about it, do it. Talk to an advisor. Walk the campus. The support is phenomenal, and embrace every minute of the Xavier experience, because the Xavier experience is truly amazing."
Robin Hickey, Class of '18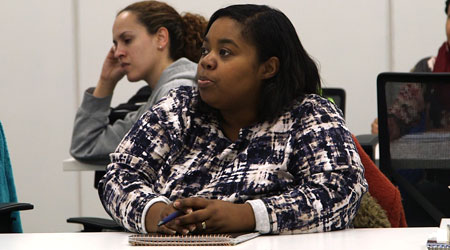 PERSONAL ATTENTION
Advising dedicated to adult students will help you achieve your academic goals efficiently. Small classes provide opportunities to interact with faculty and network with peers.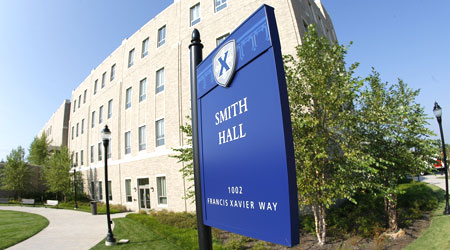 FLEXIBLE SCHEDULING
Evening, online, and weekend options, offered in accelerated 8-week or full-semester classes, provide flexibility to accommodate a range of adult schedules.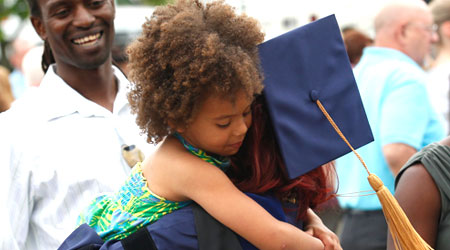 AFFORDABLE
Students in the Accelerated Degree Program pay the lowest part-time tuition rate, which is a substantial discount, and are considered for a Xavier grant upon admission. Students in the Day/Evening program follow the regular undergraduate tuition and fees schedule and may be eligible for a transfer scholarship.
An Inside Look
Watch this five-minute video to hear APEX students, alumni and faculty describe what they value about Xavier's program for adult students.