Careers: Theology in Practice
Career opportunities in the area of theology are varied. The theology major prepares students for a career as teacher, religious education coordinator (integrating religious education into total parish life), liturgist (coordinating parish liturgy), campus minister, religion feature writer, or pastoral associate. The theology major also prepares students for further, graduate-level study or for the priesthood or religious life. With additional graduate study or professional training, students are prepared to become theology professors, Catholic school administrators, hospital administrators or to assume a variety of leadership positions in the life of the church. Indeed, several graduates are using their theology training by making contributions to church and society.
Ed Sloane (MA, 2010) is a Jesuit novice. His theological training while a Xavier graduate student in and outside the classroom played a role in his decision to take this step.
MiMi Chamberlin (MA, 2010) is the Executive Director of Churches Active in Northside (CAIN), an award winning nonprofit agency meeting the needs of Cincinnati's most vulnerable residents. MiMi's final research paper, "Feeding Bodies and Souls: An Exploration of Christian Hospitality in Theology and Practice," explored the Judeo-Christian tradition of hospitality in the context of a current practitioner.
Elizabeth Seton High School (greater Washington, D. C.) employs J. P. Boldt (BA, 2009) as a Religious Studies Teacher and Retreat Coordinator. J. P. uses his theology degree every day in order to teach effectively; he feels the faculty prepared him well for this endeavor.
Steve Carr (MA, 2009) is the founding pastor of Echo Church, a congregation committed to urban Cincinnati. Steve pursued Xavier theological training because he believed it an imperative component for this ministry.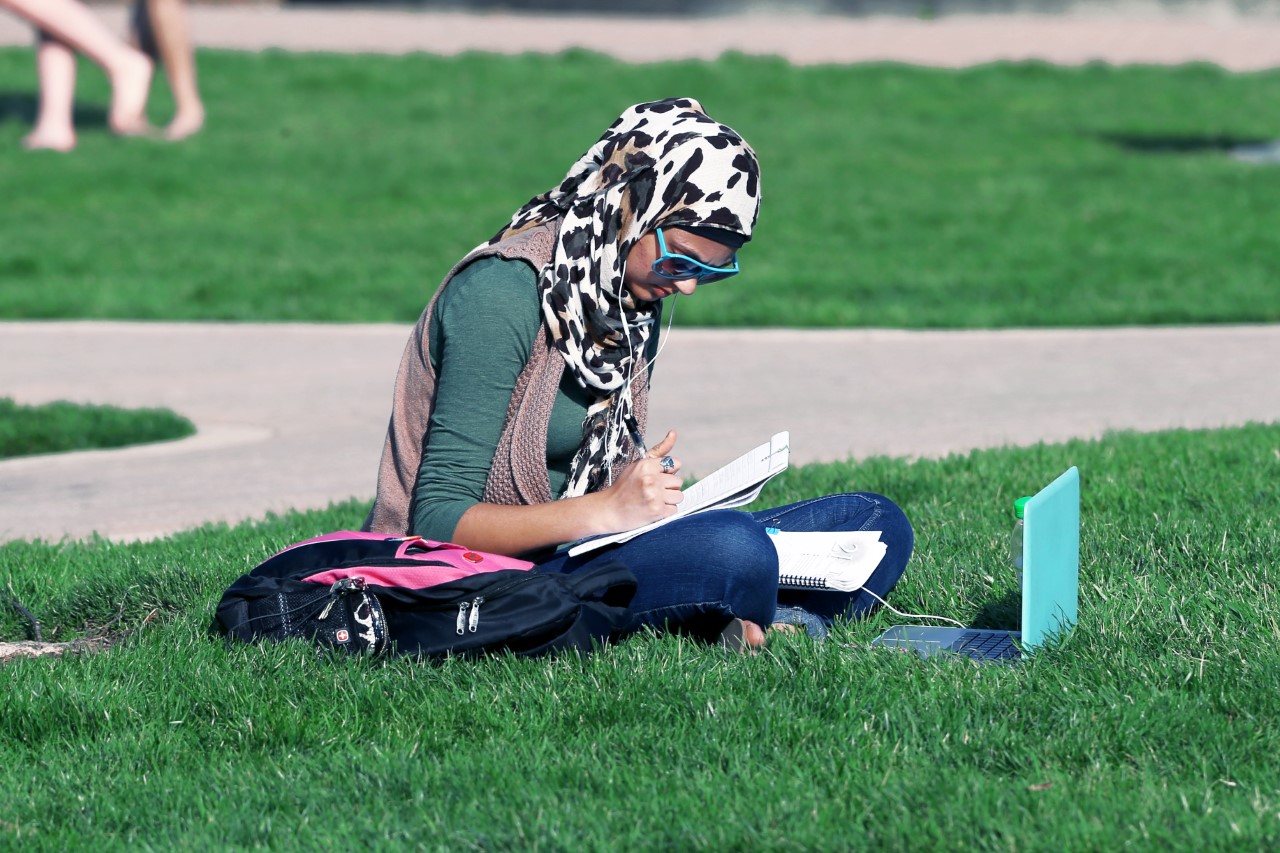 Krista Kutz (BA, 2009) balances a full schedule. On one hand, she is a full-time Master of Divinity student at the University of Chicago, while cross-registered at Catholic Theological Union. On the other hand, Krista serves at Old St. Patrick's Church (downtown Chicago) as a lay ecclesial minister in the areas of liturgy, social justice, youth ministry, and more. She recently served as a delegate at the 40th anniversary conference on Catholic-Jewish dialogue in Paris, where she represented emerging leadership in the American Catholic Church.
Lynn Jencks (MA, 2008) is pursuing a Ph.D. in Religious Studies at Northwestern University, specializing in modern feminist, liberation, and postcolonial theologies. Committed to solidarity with those whom the global socio-economic system exploits, Lynn's work centers on the question: how does a theologian from a locus of privilege become an ally in allowing underrepresented voices to participate in the theological conversation?
The College of Mount St. Joseph employs Kate Romolo (BA, 2007; MA, 2011 in Pastoral Ministry from Boston College) as the Coordinator of Campus Ministry. This position is a good fit for Kate, whose experience in the Theology Department and Xavier campus ministry prepared her.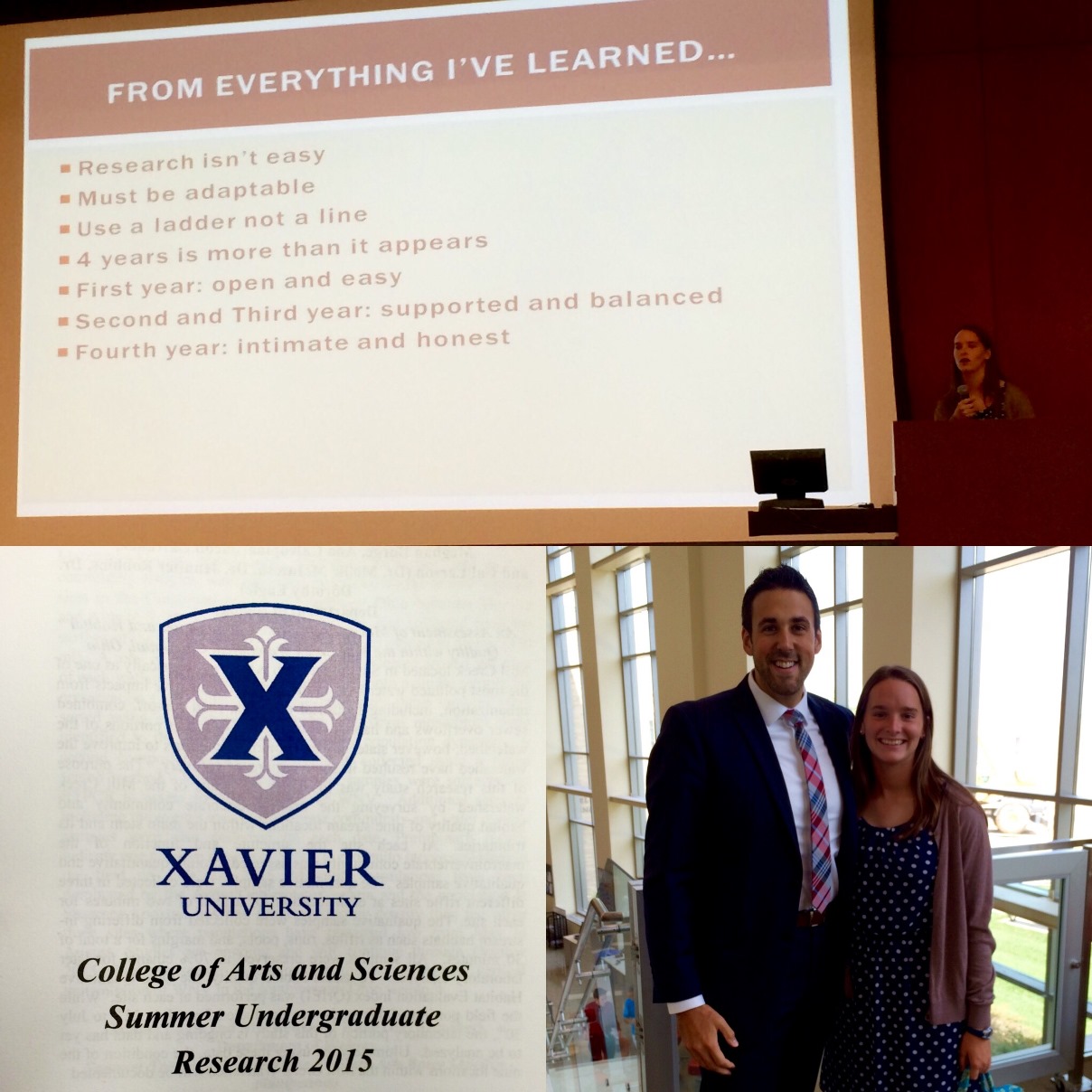 In Summer 2015, Sophie Racey (Environmental Studies Major, Theology Minor) worked with Dr. Marcus Mescher on a research project funded by the College of Arts and Sciences. Sophie spent the summer months doing research on the Lineamenta (Survey) sent out by the Vatican in anticipation for the Synod on Marriage and Family scheduled for Fall 2015. In combing through results, Sophie sought to learn what the lay faithful are saying to the church about their understanding of Church teachings and practices, as well as their actual experiences of marriage and family life. This will help us better understand the needs and expectations of the church and how the Synod might best address those hopes, joys, struggles, and fears. Sophie also researched what Catholic colleges around the country are doing to help students discern about and prepare for meaningful, responsible, mutual, and committed relationships. This helped us get a better sense of the available resources as well as what remains to be done on college campuses, understood as para-ecclesial institutions/communities. Finally, Sophie made a list of recommendations for how Catholic colleges can better engage students in reflecting on, discussing, and preparing to enter relationships, marriage, and family life. Sophie and Dr. Mescher look forward to continuing this work and hope to find an avenue for publication.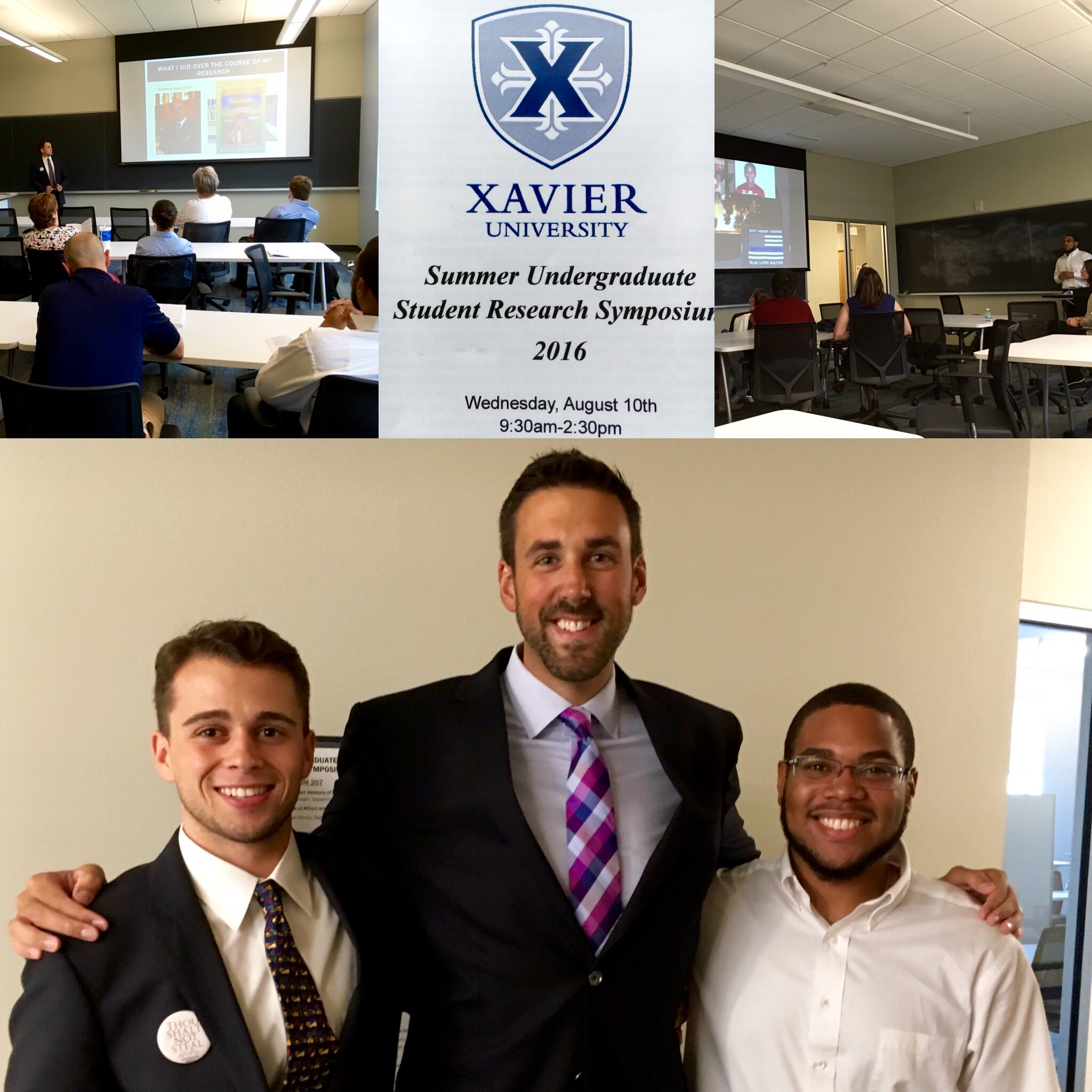 Adrian Parker (Theology and PPP, Class of 2018) and Michael McGrath (Theology and Political Science, Class of 2018) worked with Dr. Marcus Mescher on a summer research project on race and religion in America. Adrian focused on the role of religion in the #BlackLivesMatter movement, reading books and articles and interviewing scholars and activists in St. Louis, Ferguson, and Cincinnati. He hopes to apply what he learned to galvanize support to encourage more members of the Xavier community to engage in introspection, listening, dialogue, and partnership across the color line. Michael combined his summer research by reading about Latino/a theology, the rising presence of Hispanics in U.S. Catholicism, and the realities facing immigrants from Central and South America with an internship at the Cincinnati Interfaith Workers Center. Michael will continue his focus on issues around immigration in the upcoming school year, including during a semester abroad at the Universidad Centroamericana in Nicaragua in Xavier's Solidarity Semester Program. Both students are currently working on developing their research into a manuscript for publication.
The University's Career Services Center assists students in their search for employment by offering individual career counseling sessions, by conducting an annual workshop series on interviewing and resume writing techniques, and by maintaining an educational, vocational, and employer information resource center. Over 100 nationally known companies visit the campus annually to interview graduating seniors for positions in business and industry. Many students begin working with the office of career and leadership development during their freshman year to develop a personal career plan.