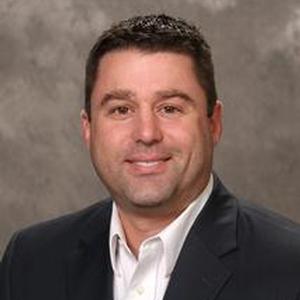 Dustin Thorn, PhD
Associate Professor
Program Director, Sport Management and Marketing, Graduate Sport Administration Programs
Dr. Thorn is an Associate Professor of Sport Management at Xavier University in Cincinnati, Ohio.  Born and raised in Atlanta, GA, he received his bachelor's degree in Management from the Georgia Institute of Technology in Atlanta, GA where he was a student-athlete on the Men's Swimming & Diving Team.  After receiving his bachelor's degree, he began working in the Marketing Department for the Georgia Tech Athletic Association sparking a passion for athletics and business.  Dr. Thorn went on to receive both his Master's and Ph.D. from the University of Louisville, in Louisville, KY.  While pursuing his education, he maintained a steady connection to the sport industry working in multiple areas including being a Graduate Assistant for the University of Louisville Compliance Department, Assistant to the Commissioner of the Mid-South Conference, volunteer coaching with the University of Louisville Swimming & Diving Team and Faculty Advisor of Guest Services for the 2008 Ryder Cup.  Prior to coming to Xavier University, Dr. Thorn taught in the Recreation and Sport Management program at Coastal Carolina University in Conway, SC.
Dr. Thorn's research focuses are on Organizational Behavior, Marketing, Consumer Behavior, and Competitive Balance.  Recent studies have examined Organizational Justice, Psychological Contracts, and Conference Realignment in intercollegiate athletics.  In addition, Dr. Thorn has been involved in several publications on the use of violence as a marketing tool within the sport of Mixed Martial Arts.
Dr. Thorn enjoys reading, playing golf, working out on occasion, and hanging out with his wife and two kids.