Dance Team
The Xavier University Dance Team is dedicated to improving and promoting school spirit. They pride themselves on representing the University in a positive manner and strive to be the best they can be in the gym and in the classroom.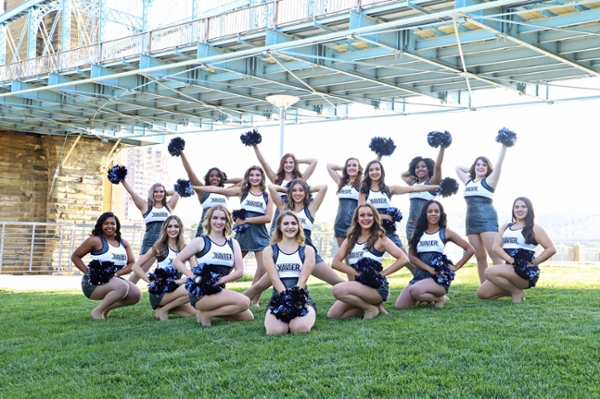 This summer the Xavier University Dance Team qualified for 2021 Nationals in Daytona Beach, Florida with a bronze bid. 2021 will mark the team's 16th straight year competing nationally.
Auditions
Auditions for Dance Team will be on Saturday, April 24, 2021, at 10:00am. Please contact either Coach Steve Chapla (stevechapla@yahoo.com) or Valarie Jacobsen (dance@xavier.edu) for additional information, requirements, and skills. 
Resources
Learn more about Xavier Dance Team!