Besl Family Chair for Ethics/Religion and Society
Xavier University established the Besl Family Chair as a part of the Ethics/Religion and Society Program. This program was endowed with the support of a challenge grant from the National Endowment for the Humanities and donations from Timothy Garry, a Xavier alumnus, and three generations of Besl family members.
Current Besl Chair (Fall 2021 - )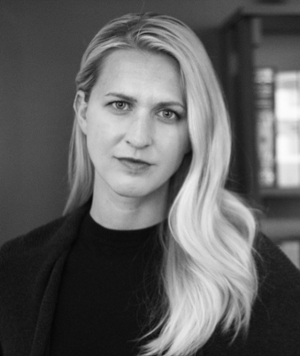 The current holder of the Besl Family Chair in Ethics/Religion and Society is Bethany Henning.  
Bethany specializes in American philosophy, aesthetics, and ecological pragmatism. Her recent work focuses on the ethics, aesthetics, and metaphysics of John Dewey. Her forthcoming book, Dewey and the Aesthetic Unconscious, (Lexington Press), makes the argument that our best hope for cultivating an ecologically responsible society requires an understanding of nature and culture as reciprocal, inseparable spheres of human experience. She holds a B.A. in philosophy from North Central College, and completed her M.A. and Ph.D. in philosophy at Southern Illinois University. Her other philosophical interests include critical race theory, approaches to gender and sexuality, and theories of democracy. She currently serves as faculty advisor to the Xavier Inclusion Club and the Xavier Philosophy Club.