The Ethics/Religion and Society (E/RS) Program realizes Xavier University's Catholic and Jesuit mission by providing opportunities for the ethical and/or religious analysis of socially significant issues. E/RS promotes critical attention to the philosophical and theological implications of social problems, encourages attention to questions of peace and justice, and promotes compassionate solidarity and service.
Upcoming Events
The Ethics/Religion and Society Program sponsors visiting speakers and community roundtables. The theme of our current Distinguished Speakers Series is
Imagining the Human Future: Contemporary Challenges and Ethical Resources.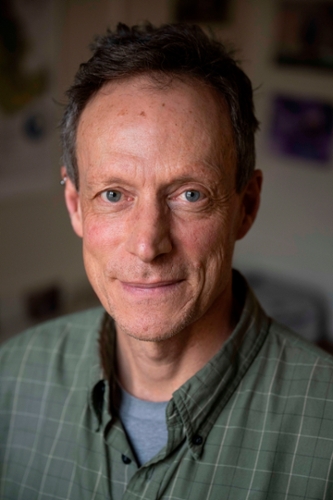 Ethics/Religion and Society Distinguished Speakers Series Lecture:

Professor Christopher J. Preston, Professor of Philosophy, University of Montana

"Home Techné or Homo Naturalis?: Engineering and Restoration as Paths to a Desirable Future"

Tuesday, October 24th @ 7PM - Kennedy Auditorium (CLC 412)

 

Biographical Note:

Christopher J. Preston is a writer and environmental philosophy professor based at the University of Montana in Missoula. Author of four books and several edited collections, his work centers on wildlife, technology, and climate change. His new book, Tenacious Beasts: Wildlife Recoveries That Change How We Think About Animals investigates a number of species back from the brink of extinction. He meets the scientists, indigenous leaders, and activists responsible for their return and uncovers what these tenacious species have to teach. His previous book, The Synthetic Age: Outdesigning Evolution, Resurrecting Species, and Reengineering Our World, has been translated into six languages and won a silver medal from Nautilus in the ecology and environment category. Christopher also writes for magazines and newspapers including The Atlantic, Smithsonian, Discover, Orion, Sierra, The Conversation, the Wall Street Journal, and The BBC. He gives talks in state parks, libraries, and breweries across Montana to audiences interested in conservation and technology. In early 2023, he won an annual award from the International Society for Environmental Ethics for his work as a public philosopher.
Ethics/Religion and Society and the Core Curriculum
Xavier University's core curriculum includes the Ethics/Religion and Society Focus. The goal of this sequence of courses is to foster students' understanding of socially significant issues from the perspectives of the humanities, especially literature, philosophy, and theology, as well as the social and natural sciences. The Focus is comprised of four courses:
Ethics as an Introduction to Philosophy
Theological Foundations
Literature and the Moral Imagination
An elective course concerned with the ethical and/or religious dimensions of socially significant issues.
The Besl Family Chair in Ethics/Religion and Society is held by a visiting professor who focuses on socially significant issues.
The E/RS Focus has received recognition from the National Endowment for the Humanities, the McGregor Fund, and the John Templeton Foundation.
Connect with us on Social Media