Soundproof Studio
Soundproof Studio / Audiobooth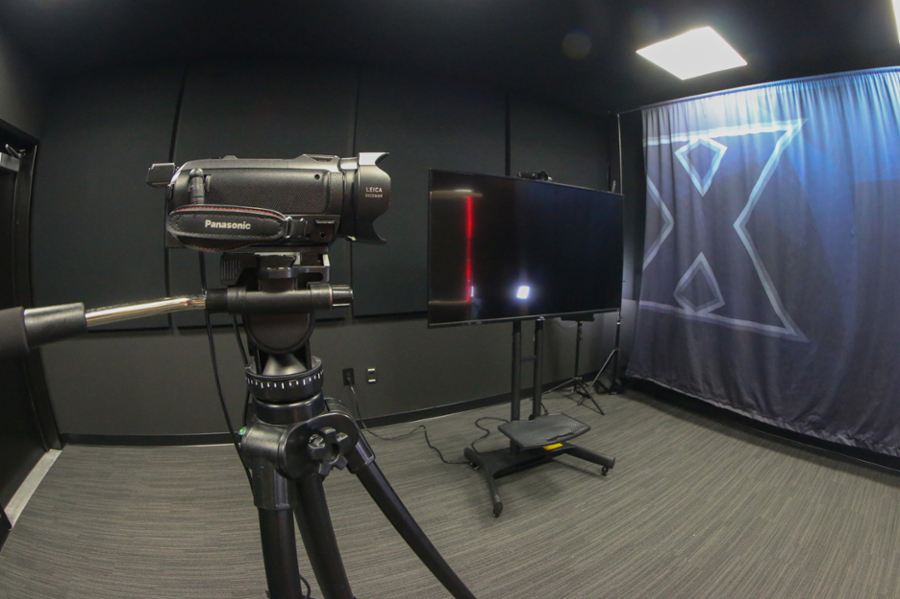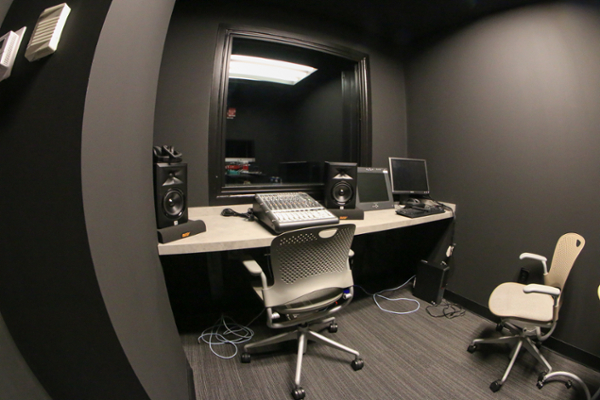 The Digital Media Lab's fully sound-proof Recording Studio is now available to Xavier faculty and students!  Learn more about the history of the Recording Studio project.

Students
The new Recording Studio is available for Xavier students for digital media projects (both personal and for class). In the studio, you can record music/audio/podcasts, record video projects, presentations, and group media projects. To reserve the space, use the calendar below.


Faculty
The Recording Studio is also available to serve faculty teaching online and face-to-face by giving them tools to add media to their courses, including s screen capture with voiceover, video and audio projects, audio interviews, and access to the digital lightboard. If you are a faculty member interested in sending your students to the studio for an upcoming course project, please contact the Digital Media Lab at dml@xavier.edu, or at 513-745-4811.

Location
The studio is housed on the 3rd floor of the Conaton Learning Commons, adjacent to the Digital Media Lab. After making a reservation, visit the Digital Media Lab to gain access to the space.
Virtual Tour
Click on the icons in the following 360 tour to learn more about the recording space. 
Reservations
Any recording space may be reserved on our Recording Spaces Reservation site. Please note the time of your reservation and keep the confirmation email - this will allow you to change or cancel your reservation.