Equipment
Current members of the Xavier University community who are in good standing can access to a variety of Digital Media capturing devices.
All equipment is due the following day, with a maximum of one renewal. Any special requests to modify the lending period must be made in advance of checking out the equipment. Any items overdue are subject to a late fee charged per day, up to the full replacement cost of the item.
If you are new to checking out equipment at the Digital Media Lab, make sure to review our full Borrower Responsibilities
JUMP TO:

High Definition Video Cameras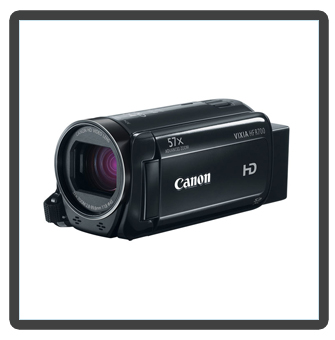 VIDEO CAMERA - HD
Records up to 8.5 hours of HD video

 at our default settings

Video is High Def. (HD) in 1080p
Charged by AC adapter
Video is recorded to an internal memory card
3.5 mm mini-jack microphone input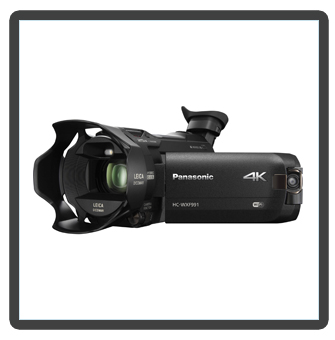 VIDEO CAMERA - 4K
Ultra-sharp 4K Ultra HD recording
Electronic Viewfinder
LEICA Dicomar Lens optical 20x zoom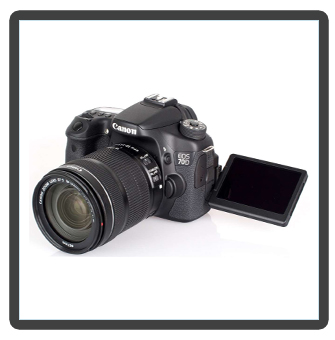 DSLR CAMERA
20 Mega-pixel
3.0-inch LCD Display
Video Recording up to 1080p Full HD
Live View Function
"Picture Style" Settings
Uses Canon EF and EF-S Lenses
 
Lens Options
40mm fixed STM (silent) lens - recommended for portraits and controlled shooting situations, aperture is 2.8.
18-135mm STM (silent) lens - works well in many conditions, lowest aperture is 3.5.
DSLR Lens: Altura Photo 8mm FISHEYE Lens
This lens makes it possible to capture an extreme wide-angle field of view, encompassing an entire scene and producing a unique circular or hemispherical effect.

To check out or reserve this lens contact the Digital Media Lab
DSLR Lens: Tamron Fixed aperture (28 – 75mm)
This Canon lens is able to maintain a F2.8 aperture no matter how much you might zoom. This means that as the lens is zoomed in or out, the aperture remains unchanged, allowing for consistent exposure and depth of field control throughout the zoom range.

To check out or reserve this lens contact the Digital Media Lab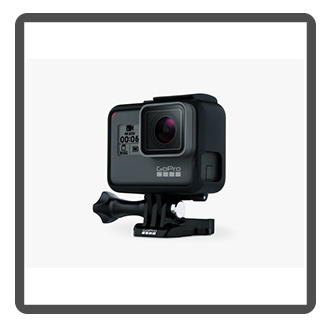 GoPro
Stunning 4K video and 12MP photos in Single, Burst and Time Lapse modes.

The camera battery is charged by USB
Head strap and tripod mount included.
---
Audio Recorders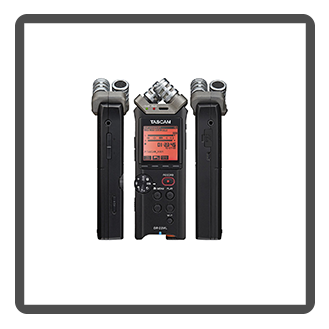 AUDIO RECORDER
XY mic patterns with 4 mic capsules and signal processing allows Front 90 cardioid, Rear 120 cardioid and 360 polar patterns
Built-in USB 2.0 port for data storage
Records in WAV
---

Microphones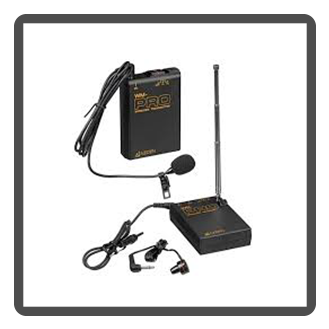 MICROPHONE - WIRELESS CLIP ON
2-channel transmitter and receiver
Up to 250 feet range

Lavaliere  mic clips on to a shirt or tie

Powered by 9volt batteries
3.5 mm mini - jack microphone output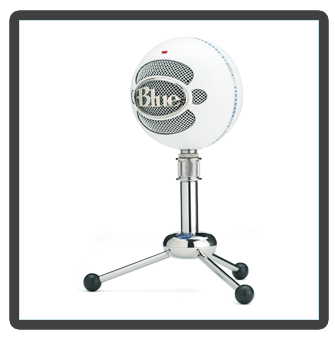 USB MICROPHONE
Capture studio-quality audio for vocals, music, podcasts, multimedia production and gaming
Simple USB connection and plug-and-play operation means you don't need any extra gear-just plug right in and start recording and streaming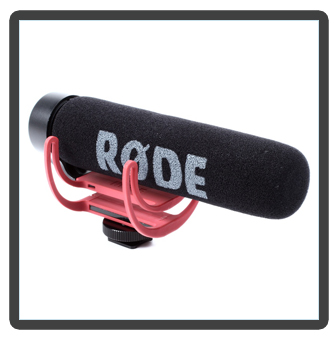 MICROPHONE - SHOTGUN
Use with DSLR or 4k cameras

High quality directional microphone
No battery required
Integrated shock mounting
Windshield included
---
Other Equipment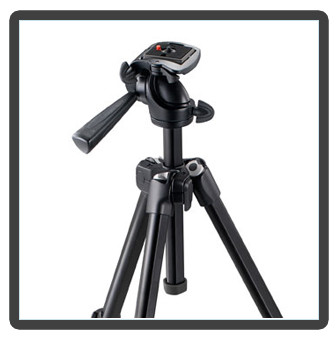 TRIPODS
Nothing will do as much to improve your photography or filmmaking as using a good tripod.
Thanks to this stable support, you can perfectly frame your subject and obtain shake-free, clear and smooth images.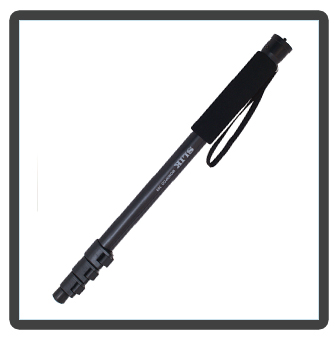 MONOPOD
A single pole to help support cameras and video cameras in the field, for clearer, shake-free shots
LIGHTING KIT
With 240 White and 240 Yellow LED long lasting bulbs, this light is adjustable to match anything from halogen bulbs to sunlight

U-MOUNT BRACKET: Enables the photographers to adjust the lighting angle according to the shooting environment

Requires a light stand (attached)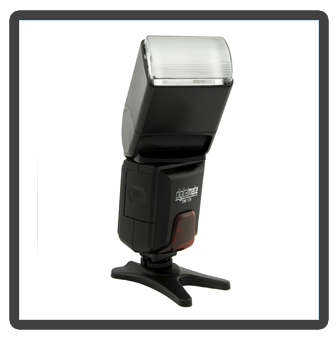 EXTERNAL FLASH
For use with the DSLR. Allows for significantly better lit images than the on-board flash, including the ability to bounce your flash off of a nearby surface.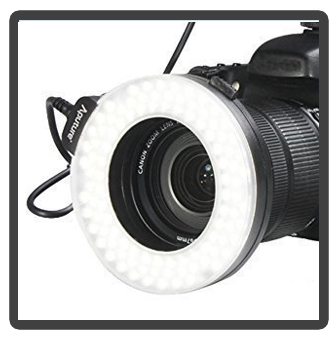 RING LIGHT
Use with DSLR video to enhance facial features, smooth skin, and highlighting eyes.
Work with flash triggers, great solution for macro photography including nature and scientific photography.
100 LEDs in 1 compact ring
Stepless dim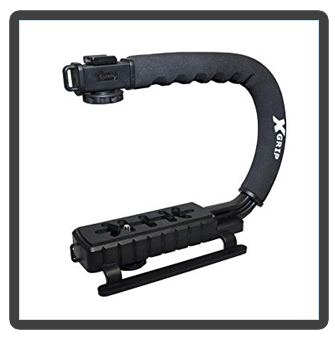 CAMERA GRIP
Allows you to hold your camera down low when filming and steady your shot as well. It can be used with most DSLR cameras or camcorders that feature a tripod mount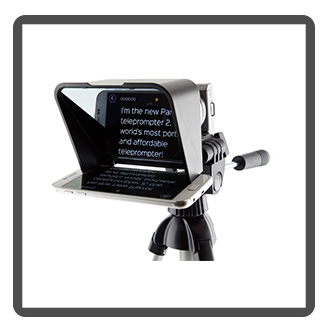 TELEPROMPTER
Teleprompters allow you to read scrolling text while looking directly into the camera.
Your presentations look personal and natural.

Questions / Comments about Equipment
BORROWER RESPONSIBILITIES
All items are checked out on your library account or record.
Borrowers are responsible for:
Knowing the due dates of the items you have borrowed.
Returning or renewing items on time.
Checking your Xavier University email account for notices.
Paying all overdue fines and charges for lost or damaged items.
How to Borrow Materials
To Check Out Digital Media Lab Items:
Choose an item with the help of Digital Media Lab staff in CLC or browse X PLORE to locate the item you want.
Present Digital Media Lab staff with your ALL card
To Reserve Materials from the Digital Media Lab:
When you find an item you want to reserve, click the RESERVE IT BUTTON.
Log in using your Xavier credentials
Choose a start date when you would like to collect your item(s) and End Time of the following day
Digital Media Lab staff will retrieve the item you requested on the date you indicated.
Check out your item at the Digital Media Lab on the third floor (ground level) of the Conaton Learning Commons during normal Digital Media Lab hours.
Renewing Materials
Renewable items may be renewed one time per checkout in the following ways, provided no other patron has requested them:
Renew items online any time using My Library Account or Record
Renew items in person at the Digital Media Lab 3rd floor, (Conaton Learning Commons)
Renew items by phone: 513-745-4811
Overdue Notices
Overdue notices are sent via email as a courtesy.
Failure to receive an overdue notice does not exempt you from any charges that result from keeping items past their due date.
If an email address is not available, the notice is sent to the local/campus address on file with the Xavier University Library.
Overdue Fines & Replacement Fees
Fines are accrued when items are overdue. Items more than 30 days overdue are deemed lost and replacement fees are charged. Unpaid charges will result in suspension or cancellation of Digital Media Lab privileges and/or blocks on registration, transcripts, and diplomas.
Direct questions about overdue fines and replacement fees to the Digital Media Lab Manager. Make sure to include details about the item(s) you have fines on.
Students:
Fines and replacement fees are removed from student library accounts and charged directly to student bursar accounts at the end of each month.
If you wish to dispute a fine or replacement charge you must do so within two weeks of the charge being applied to your account. After this period all charges are final.
Faculty/Staff:
Faculty and staff are not responsible for fines for Digital Media Lab equipment. They are however responsible for replacement fees or replacement copies for Digital Media Lab equipment.
Fine and Replacement Amounts
Items checked out from the Digital Media Lab fall into one of four tiers that determine the daily fine amount as well as the approximate replacement cost. Fine amounts are generally not adjusted but replacement costs can fluctuate depending on the current cost to replace the item, any parts returned in working order, or our ability to repair instead of replace the item.
Red tagged items are $25/day or $1200 replacement
Orange tagged items are $15/day or $300 replacement
Green tagged items are $10/day or $100 replacement
Blue tagged items are $5/day or $50 replacement
Payment
Fines and replacement fees may be paid at the Connection Center to the library. Please refer to the library website for acceptable payment types, and details on how you can pay a fine.
Alumni Borrowing
Alumni of Xavier University are welcome at the Digital Media Lab. Access to most Digital Media Lab resources and services are available for students who have graduated from Xavier University and may require an XU Alumni ALL Card. If you do not have an XU Alumni ALL Card, you may fill out this form to request one.