Special Education (Grades P-12)
---
Undergraduate
|
Bachelor of Science
Program Details
Xavier's undergraduate degree in special education prepares students as classroom teachers by providing a foundation in the liberal arts and in child-centered learning and development intervention competencies. The special education major is theory-based and includes more than 200 hours of field experiences.
As a student in the special education major, you'll choose to specialize in one of three areas as an Intervention Specialist. Whether it is a specialization in P-5 Primary or grades K-12, you'll graduate prepared to positively impact lives by developing a unique background as a Mild/Moderate, Moderate/Intensive or P-5 Intervention Specialist.
Xavier University's education programs are designed to prepare students for licensure and/or certification in the state of Ohio. Xavier's School of Education is fully accredited by the Ohio Department of Education and the Council for the Accreditation of Educator Preparation.
Degree Awarded
Bachelor of Science in Special Education
Concentrations
Primary (P-5), Mild/Moderate or Moderate/Intensive Intervention Specialist
Curriculum
The sample course sequence below illustrates class offerings for the Special Education (Grades P-12) major. Consult the official Xavier University course catalog for detailed registration and advising information.
Fall
EDUCATION 120: Human Development & Learning ............ 3cr.
ENGLISH 101: English Composition ............ 3cr.
CORE 100: First Year Seminar ............ 3cr.
PHILOSOPHY 100: Introduction to Ethics ............ 3cr.
Second Language I ............ 3cr.
COMMUNICATIONS 101: Oral Communications ............ 3cr.
CORE 101: GOA Co-curriculum Program I ............ 0cr.
Spring
EDUCATION 324: Childrens Lit for Early Childhood ............ 3cr.
EDUCATION 201: Intro to Emotionally Dist Child ............ 3cr.
EDUCATION 200: Special Ed: Ident. & Issues ............ 3cr.
THEOLOGY 111 ............ 3cr.
Second Language II ............ 3cr.
CORE 102: GOA Co-curriculum Program II ............ 0cr.
Fall
EDUCATION 205: Foundations of EDSPED ............ 3cr.
EDME 362: Orton Gillingham ............ 3cr.
EDEL 260: Cultural Diversity in Education............ 3cr.
MATH 211: Foundations of Arithmetic ............ 3cr.
Philosophical Perspective ............ 3cr.
Historical Perspective ............ 3cr.
Spring
EDMS 350: Technology & Topics for Teachers ............ 3cr.
EDUCATION 364: DAP Instructional Methods ............ 3cr.
E/RS Elective ............ 3cr.
Theology 200 Level ............ 3cr.
Creative Perspective ............ 3cr.
MATH 212: GEO & Measurement MCED ............ 3cr.
Fall
EDRE 471: Content Area Literacy ............ 3cr.
EDUCATION 370: M/I Characteristics & Statistics ............ 3cr.
EDUCATION 380: Classroom Management ............ 3cr.
EDUCATION 373: M/I Assessment & Eval. ............ 3cr.
Natural Science Elective ............ 3cr.
General Elective ............ 3cr.
Spring
EDME 354: Montessori Lang Arts & Reading ............ 3cr.
EDUCATION 376: M/I Support Services ............ 3cr.
EDUCATION 389: Program Practice S/I Disorders ............ 3cr.
EDME 353: Montessori Math & Geo Math ............ 3cr.
Scientific Perspective ............ 3cr.
EDUCATION 372: Communication Strat & Tech ............ 3cr.
Fall
ENGLISH 205: Literature & Moral Imagination ............ 3cr.
EDRE 478: Diag Corr Reading Disab ............ 3cr.
EDUCATION 374: Curriculum Pract: Mod Disab ............ 3cr.
EDUCATION 367: SPED Behavior & Society ............ 3cr.
EDUCATION 203: SPED Commun & Collab ............ 3cr.
Writing Intensive Elective ............ 3cr.
Spring
EDUCATION 402: M/I Student Teaching ............ 9cr.
EDUCATION 401: Teaching Seminar ............ 2cr.
CORE 499 ............ 0cr.
Sample Courses
Xavier is known for providing an education that's both challenging and personal. Here are some courses that are part of the Special Education major at Xavier:
Identification and Issues in Special Education (EDSP 200) - This course provides an overview of national and state policies, the etiology, assessments, classification, and issues of individuals and families with exceptional needs as well as the need for special education services and adaptations to the general education classroom. This course also addresses the process of collaborating to develop and write an individualized education program (IEP) to identify the adaptations and services needed by a student with a disability. Required field experience in diverse settings - 5 field hours.
Introduction to the Emotionally Disturbed Child (EDSP 201) - This course provides an overview of maladaptive behavior in school aged children and adolescents which addresses the psychological and medical factors affecting development. Other areas addressed are: social/emotional/family aspects, adaptive behaviors, social imperceptiveness, social competence, social isolation, learned helplessness, juvenile delinquency, medications, and evaluation of etiological factors - 5 field hours.
Communication and Collaboration (EDSP 203) - Interprofessional care recognizes a culture of respect, concisely clear communication, interdependent care for client-centered outcomes, and integration of services through shared decision making. This course will provide students with an opportunity to practice across disciplines in teams to meet the needs of individuals, families and the community.
Foundations in Early Childhood Special Education (EDSP 205) - Students in this course address the historical and philosophical foundations of services for young children; impact of sensory impairments, physical and health disabilities for individuals, families, and society. Research supported theories and issues concerning early childhood special education practices and methods; identification of at risk needs awareness, IFSP and IEP procedures and issues, developmentally appropriate practices; biological and environmental learning and developmental factors; medical/health issues, responsibilities, training, and implications for learning and prevention for educational settings. Articulation of personal philosophy of special education. CPR and First Aid Training and certification required. Required field experiences in diverse settings - 10 field hours.
Characteristic and Strategies of Students with Mild/Moderate Disabilities (EDSP 360) - This course is designed to provide the students with a basic knowledge of mild to moderate disabilities. The course focuses on definitions and diversity in characteristics (including perceptual, cognitive, linguistic, academic, and social/emotional qualities) for individuals with mild to moderate disabilities as well as the major past and present educational and legal issues relevant to those individuals. Required field experience in diverse settings - 6 field hours.
Career Outcomes
99% of Xavier students, including those in the special education major, are employed, volunteering or in grad school within six months of graduating (Class of 2022).
Careers: Intervention Specialist, Lead Teacher
Top Employers: Cincinnati Public Schools, Wyoming Schools, and West Clermont Schools
Student Clubs
Educators for Justice
Educators for Justice supports education majors/minors and those interested in networking and volunteering with schools, teachers, tutors and more. The club meets once a month and provides opportunities for professional development, service and community building to help students get to know the professional education community in Cincinnati.
Autism Speaks U
Autism Speaks U Xavier's goal is to raise awareness, advocacy, and funds for Autism Speaks. Through such, Autism Speaks U creates a more aware and engaged campus, in issues related to the Autism Spectrum. Volunteer opportunities are shared with club members throughout the year.
Exceptional Student Assemby
Exceptional Student Assembly's purpose is to serve as mentors of student interns enrolled in Project SEARCH on Xavier's campus in an effort to build social skills and increase campus involvement among individuals in the program. In addition, Exceptional Student Assembly assists Xavier students in developing skills to interact with individuals with disabilities.
Take the Next Step
Loading...
---
Field Experience for Special Education Majors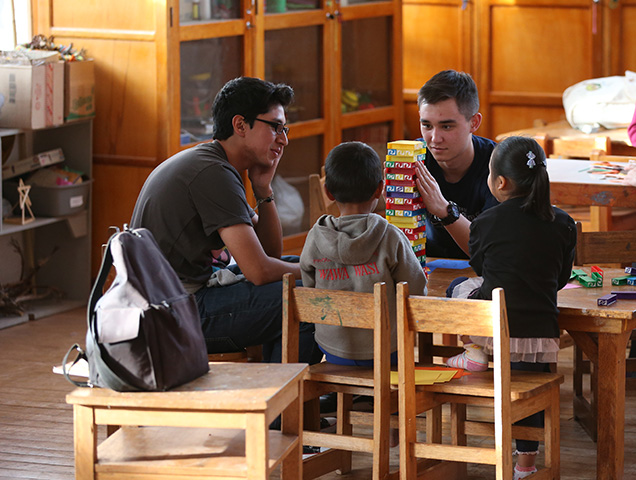 Students gain valuable experience through over 200 hours of classroom observation and teaching in many settings including urban, rural, public and private schools beginning in their freshman year. Xavier has long-term partnerships with over 50 regional school districts where students are placed for field experiences and student teaching.
---
---
Xavier School of Education Graduate Programs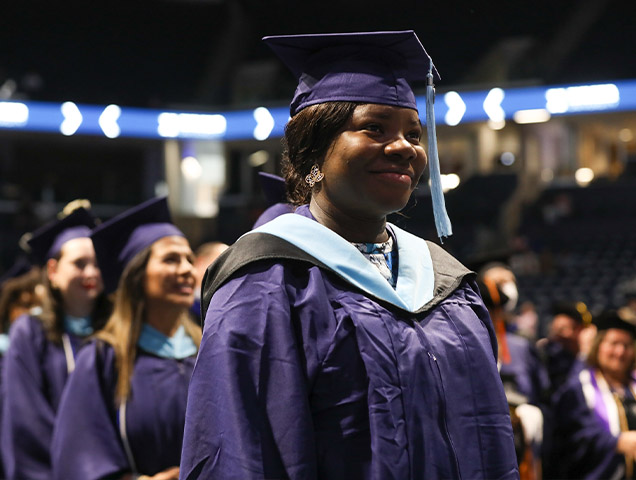 More than a quarter of Xavier education graduates stay for graduate degrees in education including the 30-credit hour program for the MEd in Special Education. Students may add coursework for licensure as part of the degree program in order to become licensed intervention specialists.
---
---
Doctor of Occupational Therapy (OTD) Prep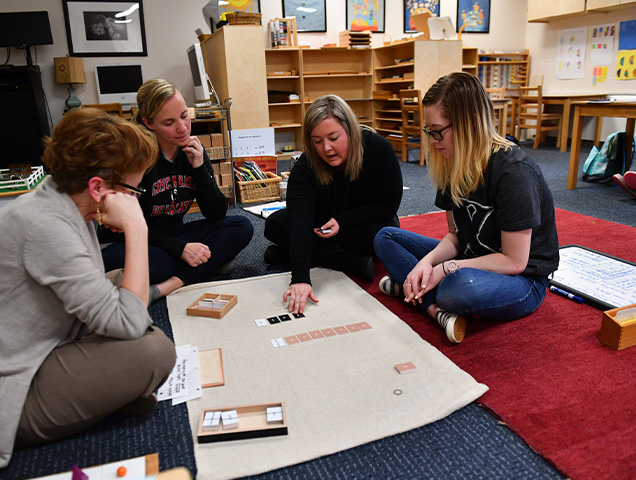 The bachelor's degree concentration in Special Education as a Primary Intervention Specialist P-5 now provides an option to take prerequisite courses for those students interested in the Doctor of Occupational Therapy (candidacy status). 
---
Xavier undergrads help Norwood elementary students improve reading and writing with new tutoring program
Xavier University students are stepping outside their own classrooms and into nearby elementary schools as part of a new tutoring partnership focused on literacy.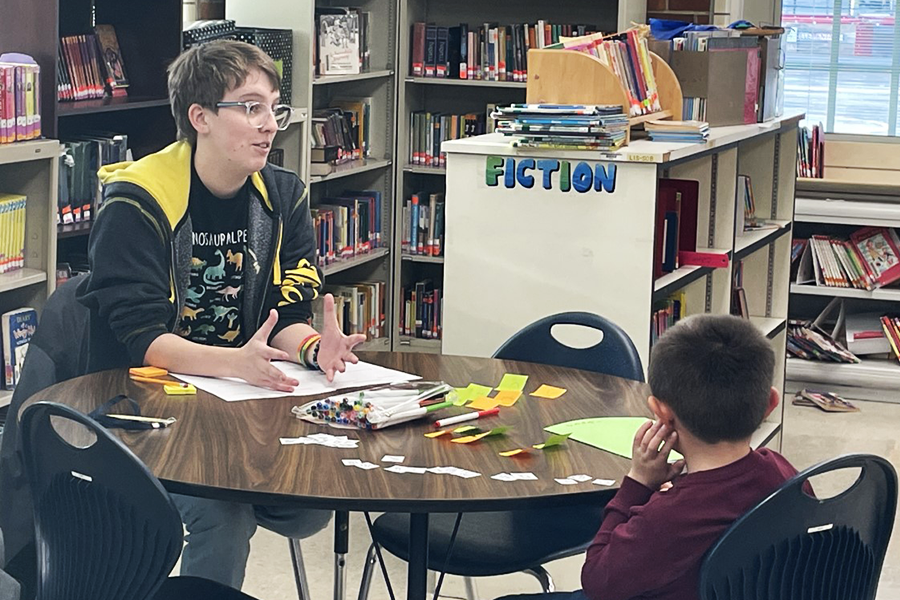 Graduate With Honors
Are you looking for an academic challenge? The University Scholars Honors Program offers incoming students a more challenging curriculum and close support from professors while completing their undergraduate degree. Acceptance into the program is highly selective and includes a $2000 travel grant.
Special Education (Grades P-12) Major at Xavier University
The Special Education program at Xavier University offers a Bachelor of Science degree and licensure to undergraduate students who complete the requirements for both licensure as an Intervention Specialist and the Bachelor of Science in Special Education concurrently. Students choose licensure concentrations as a Mild/Moderate, Moderate/Intensive or P-5 Primary Intervention Specialist. The Department of Special Education degree programs are approved by the Ohio Board of Regents and the licensure programs are approved by the Ohio Department of Education. All programs are accredited by CAEP, the Council for Educator Preparation.
Xavier University's College of Professional Sciences prepares undergraduate and graduate students intellectually, morally and spiritually for careers and professions of service. CPS challenges students to strive for academic excellence and life-long learning through promoting collaboration and community partnerships, and incorporating research, scholarship and innovation.
Xavier University is a private university located in Cincinnati, Ohio, providing a liberal arts education in the Jesuit Catholic tradition. Founded in 1831, the University is the sixth-oldest Catholic university in the nation. It has been ranked among the top 10 master's-level universities in the Midwest by U.S. News & World Report for the past two decades. The Princeton Review names it one of the "Best 385 Colleges in America."