Occupational Therapy Doctorate (OTD)
Program Features
Degree Awarded: Doctor of Occupational Therapy
At Xavier, our graduates are occupational therapists who act with integrity, justice, and generosity. Our graduates will use the power of occupation to promote health, wellness, participation, and justice for people, populations, and communities in an ever-changing, global society. As leaders, advocates, and autonomous decision-makers, they will successfully navigate a variety of models of practice and systems in current and emerging practice areas. As professionals, our graduates will value lifelong learning and scholarship while serving as compassionate and caring women and men for others.
As an occupational therapy student, you'll graduate with an entry-level doctorate degree (OTD), ready to make a difference in the lives of others. Xavier's OTD Program has been granted Candidacy Status by the Accreditation Council for Occupational Therapy Education.
Information Sessions
December 7 from 3:15-4:15 (Online)
December 15 from 12:00-1:00 (Online)
AOTA Vision 2025
As an inclusive profession, occupational therapy maximizes health, well-being and quality of life for all people, populations and communities through effective solutions that facilitate participation in everyday living.
Pillars
Effective: Occupational therapy is evidence based, client centered, and cost-effective.
Leaders: Occupational therapy is influential in changing policies, environments, and complex systems.
Collaborative: Occupational therapy excels in working with clients and within systems to produce effective outcomes.
Accessible: Occupational therapy provides culturally responsive and customized services.
Equity, Inclusion, and Diversity: We are intentionally inclusive and equitable and embrace diversity in all its forms
Admission
The Entry-level Occupational Therapy Doctorate Degree Admission Requirements describe the application materials. The proposed application process for initial acceptance into the OTD program includes but is not limited to the following: completion of a minimum of a bachelor's degree with an earned cumulative GPA of 3.2 on a 4.0 scale preferred; completion of all pre-requisite course requirements; meeting competitive GRE score criteria; and submitting an application that is accompanied by documentation of two separate volunteer experiences (waived for program start Fall 2021 due to COVID-19) and three letters of recommendation.
Application deadline is January 15, 2021, for program start in Fall 2021, after which rolling admission will be underway until slots are filled. For accepted students, one required online course is recommended for completion Summer 2021 (or latest by Summer term after) followed by a full course load in Fall semester. Offers of acceptance will be determined by the following: 1). Applications will be reviewed, scored and rank-ordered; 2). Top candidates meeting criteria will be offered acceptance; 3). Remaining applicants who meet criteria will be wait-listed and offered acceptance as slots are available until admissions close.
For students entering Xavier University as freshman, there is the potential for a Direct Admit Pathway. Fifty percent of OTD student slots will be held for incoming Xavier University freshman students who are in the upper tier as indicated by high school cumulative GPA and ACT or SAT scores, and continue to meet OTD Admission criteria upon application to the OTD Program.
Curriculum
Summer
500 Foundations & Application of Human Sciences (33)
Fall
502 Occupational Sciences............ 3cr.
504 Foundations of Occupational Therapy............ 3cr.
506 Occupational Therapy Professional Standards/Ethics............ 3cr.
508 Occupational Therapy Theory............ 3cr.
510 Therapeutic Skills............ 3cr.
512 Therapeutic Skills Lab............ 1cr.
Spring
520 Occupational Therapy Measurement and Assessment............ 3cr.
522 Occupational Therapy Quantitative Research Methods............ 3cr.
524 Occupational Justice............ 3cr.
526 Occupational Therapy Process Behavioral Health............ 3cr.
528 Behavioral Health Lab............ 1cr.
530 Focused Topic Grant Writing............ 1cr.
532 Focused Topic Occupational Therapy Evidence-based Practice............ 1cr.
534 Capstone Overview............ 1cr.
Fall
600 Occupational Therapy Process Pediatrics............ 3cr.
602 Pediatrics Lab............ 1cr.
604 Capstone Development I............ 3cr.
606 Occupational Therapy Qualitative Research Methods............ 3cr.
608 Environmental Analysis............ 3cr.
610 Focused Topic School-based Practice............ 1cr.
612 Focused Topic Academia............ 1cr.
614 Level I Fieldwork Pediatrics............ 1cr.
Spring
620 Occupational Therapy Process Adults............ 3cr.
622 Adults Lab............ 1cr.
624 Capstone Development II............ 3cr.
626 Assistive Technology for Lifespan............ 3cr.
628 Assistive Technology Lab............ 1cr.
630 Occupational Therapy Management and Supervision............ 3cr.
632 Research Project 1............ 1cr.
634 Focused Topic Lab: Prosthetics, PAMs, Splinting............ 1cr.
Fall
700 Occupational Therapy Process Geriatrics............ 3cr.
702 Capstone Development III............ 1cr.
704 Research Project II............ 3cr.
706 Advanced Practice: Population Health & Community-Based Practice............ 3cr.
708 Occupational Therapy Leadership & Advocacy............ 3cr.
710 Focused Topic Elective............ 1cr.
712 Level I Fieldwork Adult/Geriatric............ 1cr.
714 Level I TIDE Fieldwork............ 1cr.
Spring
720 Level II Fieldwork A............ 6cr.
722 Level II Fieldwork B............ 6cr.
Fall
800 Capstone Practicum............ 6cr.
802 Capstone Dissemination............ 3cr.
Sample Courses
OCTD 510 Therapeutic Skills (3)
Overview of intervention skills to include therapeutic use of self; teaching-learning process; standard and electronic documentation; safety standards and procedures (HIPAA/BBP, vitals); functional mobility (wheelchairs, transfers); assistive devices; and select strength and movement assessments.
OCTD 600 Occupational Therapy Process: Pediatrics (3)
Implementation of occupational therapy process with pediatric populations using rehabilitative approach. Includes overview of common developmental, neurological, and orthopedic conditions served, evidence-based evaluation and interventions, and dynamics of hospital and community-based practice, including teaming and documentation.
OCTD 706 Advanced Practice: Population Health & Community-Based Practice (3)
Course content relates to evidence-based interventions and consultative services related to health and wellness occupational needs using community and population-based approaches. Interprofessional teaming, care coordination and transition services using local, state, regional, national, and international resources are also emphasized.
Tuition and Fees
Outcomes
Occupational therapy is a rewarding and satisfying career that requires a high level of skill and expertise. The occupational therapy doctoral degree provides "opportunities for the occupational therapist to possess the necessary knowledge and skills as a direct care provider, consultant, educator, manager, leader, researcher, and advocate for the profession and the consumer (ACOTE Standards, 2018)." Future graduates of Xavier's OTD program will have many exciting and promising opportunities for a fulfilling career.
Freshman Pathway
For students entering Xavier University as freshmen, there is an
OTD Direct Admit Pathway
. Half of the student slots for the OTD program will be held for incoming Xavier University first-year students who are in the upper tier as indicated by high-school cumulative GPA and ACT or SAT scores, and continue to meet OTD admission criteria upon application to the OTD program (Candidacy Status).
Fieldwork Education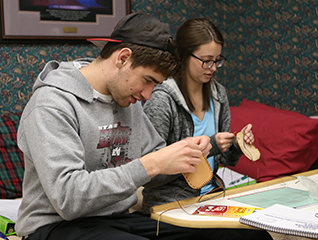 Cincinnati is the perfect classroom for hands-on practice through hospitals, rehabilitation sites, school settings, mental health facilities and skilled nursing homes. Additionally, long-lasting professional partnerships offer students opportunities to complete the Doctoral Capstone Project and Doctoral Capstone Experience in areas of leadership, advocacy, program and policy development, education or research.
---
New Hub Facilities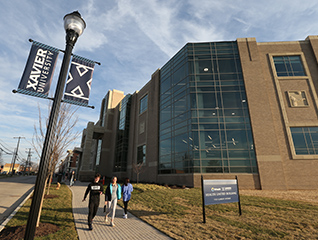 Our on-site, state-of-the-art clinical, daily living, and technology labs allow for assessment, intervention and research using the latest tools and techniques. These three new labs, along with new classrooms, are located in a building shared with a state-of-the-art recreational center and together stand as one of the eight pillars of a Jesuit education: health and wellness.
---
International Experience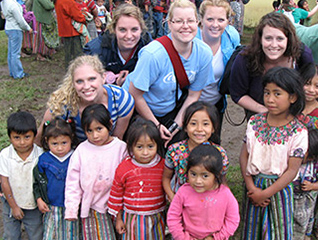 All students have the opportunity to complete an international Level I fieldwork experience, gaining skills to last a lifetime. As our world is ever inter-connected, inter-related, and inter-dependent, your worldview and skill set will expand exponentially.
---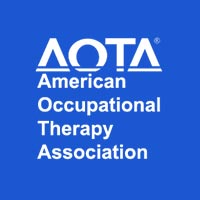 AOTA
MOT Program accredited and OTD Program granted Candidacy Status by the Accreditation Council for Occupational Therapy Education.
www.acoteonline.org
Occupational Therapy Doctorate (OTD) Program at Xavier University
Students in the Doctor of Occupational Therapy program become leaders in the effort to improve health-care outcomes by using occupation or meaningful activity to address physical, emotional or educational needs. Students graduate with an entry-level Occupational Therapy doctoral degree, ready to make a difference in the lives of others. Xavier University is now accepting students into the entry-level Doctor of Occupational Therapy program for fall 2021 enrollment.
Xavier University's College of Professional Sciences prepares undergraduate and graduate students intellectually, morally and spiritually for careers and professions of service. CPS challenges students to strive for academic excellence and life-long learning through promoting collaboration and community partnerships, and incorporating research, scholarship and innovation.
Xavier University is a private university located in Cincinnati, Ohio, providing a liberal arts education in the Jesuit Catholic tradition. Founded in 1831, the University is the sixth-oldest Catholic university in the nation. It has been ranked among the top 10 master's-level universities in the Midwest by U.S. News & World Report for the past two decades. The Princeton Review names it one of the "Best 385 Colleges in America."
Get More Information