Latest News from Xavier University
Featured Links
There are no graduate programs offered in this category.
News & Events
The latest news from Xavier and more!
Xavier Selects Steven Halm as Founding Dean for College of Osteopathic Medicine
Dr. Steven Halm has been announced as the founding dean of Xavier's proposed College of Osteopathic Medicine, slated to become the nation's first Jesuit osteopathic medicine school.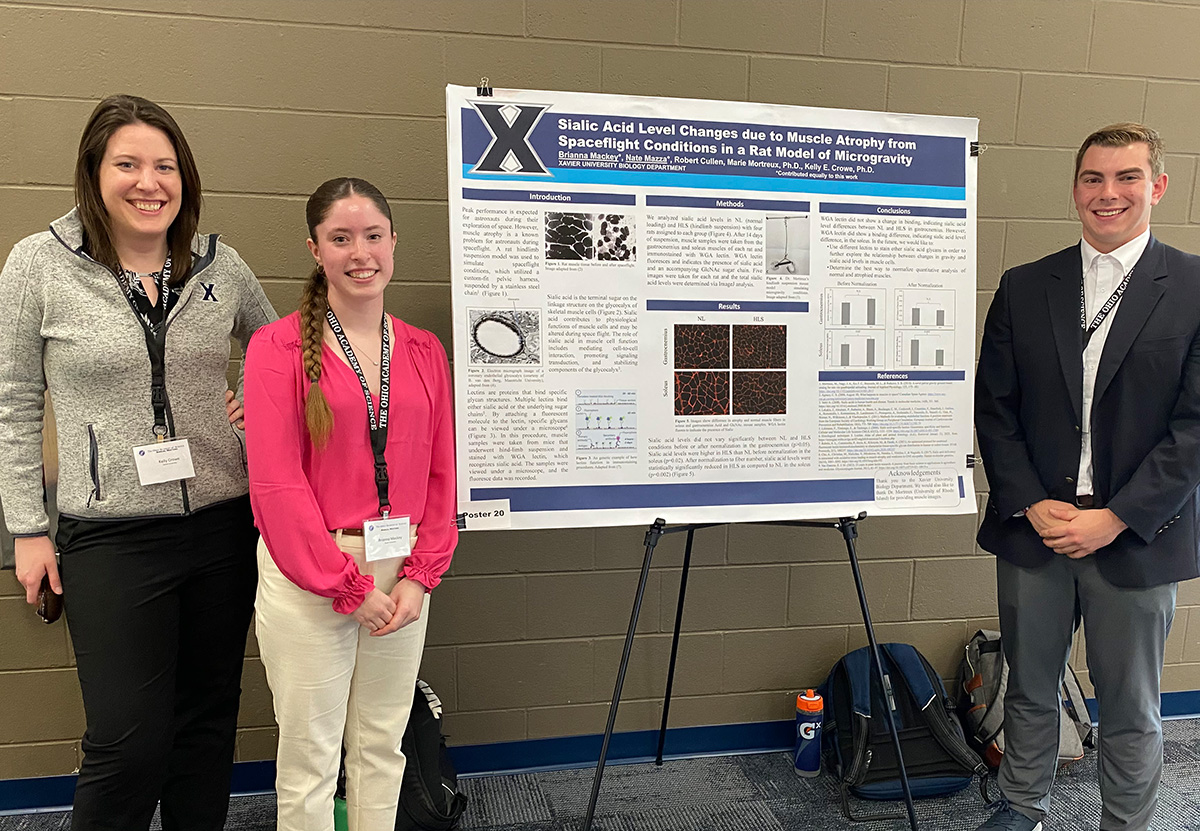 NASA Awards Xavier Professor $150k Grant to Research Effects of Spaceflight on Muscles
Assistant Professor of Biology Kelly Crowe and her students are studying ways to prevent muscle atrophy in space.
Engineering Slated for Growth at Xavier Following Prestigious ABET Accreditation
Xavier University's engineering physics program earned accreditation from ABET, the global accreditor of college and university programs in engineering, and engineering technology.
Xavier's Student Commitment
---
We are Xavier Musketeers.
We are unique individuals who come together in the spirit of St. Ignatius,
to learn together, to serve together
and we will succeed in changing the world together.
We act with integrity, justice and generosity.
All for one and one for all.