Meet the Team

Ann Mooney - Executive Director
 
The Executive Director bridges together the Xavier community with the external connections, resources, and business ecosystems. They work to engage with students to help bring them experiences beyond the traditional classroom. By supporting student's ideas and initiatives, the Executive Director serves to expand the possibilities for experiential learning.
Student Led and Student Run!
At Sedler we are student-led and student-run, in service to students. Our team of Student Leaders embody the essence of Experiential Learning. Our hands-on, student-centric approach to problem-solving and personal development is what makes the Sedler Center special. The student-led team seeks to curate a collection of authentic business experiences that cultivate curiosity and broaden the horizons and perspectives of students. We help students discover learning opportunities and build skills within their interests and majors in new, exciting ways. 
 Dayton Ward - Sedler Student Lead
This individual works with the Executive Director to set the mission, vision, and goals of the center. They also oversee the work of the other student leaders and work to drive Sedler awareness in new and exciting ways. The Student Lead also identifies key to-dos for student leaders and crafts the Sedler Newsletter.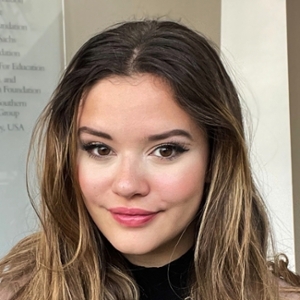 Olivia Pendleton - Innovation and Integration Coordinator
This role helps contribute towards furthering the Sedler mission through creative and innovative ways. Their future focused mind helps to evolve brand strategy and adapt to the current environment ecosystem. They collaborate with external entities to form strategic partnerships. The assist in providing collaborative insight to Sedler programing.

Maggie Pryor - Events Coordinator
The Event Coordinator will run point on planning all Sedler events, both internal and external. They help to navigate the Xavier ecosystem to form collaborative relationships with University offices and student organizations. Annual trips outside of Cincinnati are also planned and organized by the Event Coordinator to help broaden student experiences and opportunities. 



Adam Fowler - Social Media & Brand Design Coordinator
The Brand Design and Social Media Coordinator works to set forth the communications plan for the Center which helps to convey the mission, vision, and goals of the center to all stakeholders. They assist on all design elements associated with the center including logos, graphics, and other content. They are responsible for crafting social media content to be posted on Instagram, LinkedIn, and EngageXU. By utilizing Canva and other design tools they work to create flyers and develop engaging posts to drive awareness for students.